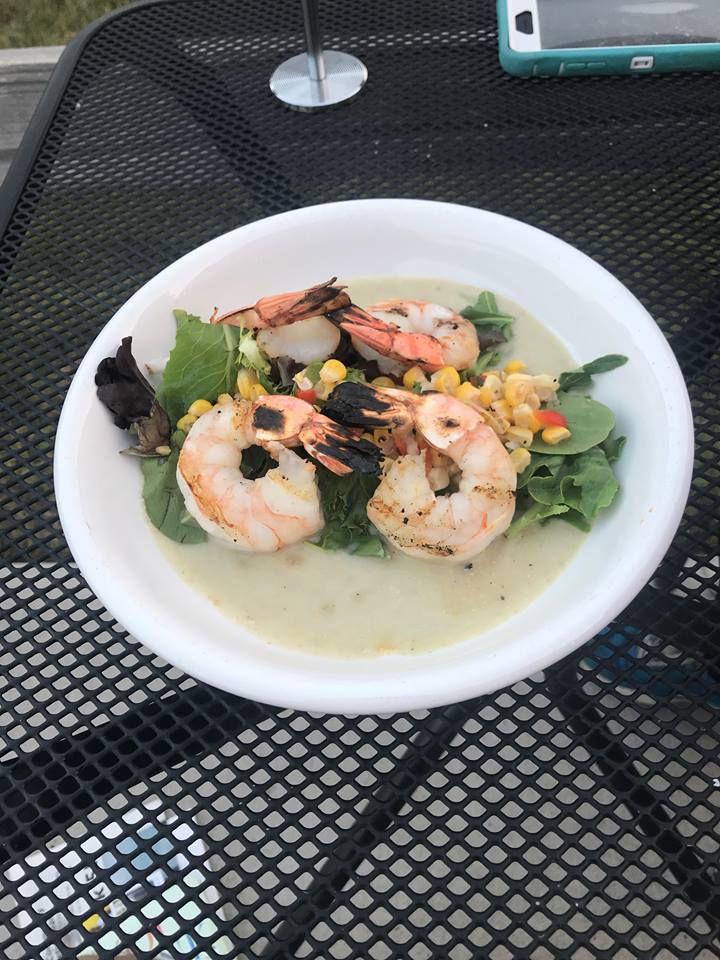 HAMMOND — Xenomorphs from the Alien film franchise are notoriously hard to kill.
You can have Ripley hunt them down with a flamethrower, send in the colonial marines, nuke them from orbit or pit them against a Predator and hope for the best.
It's much easier to devour the Xenomorph at Hammond's Byway Brewing – the small plate of grilled shrimp atop roasted corn salad surrounded by a shallow moat of cucumber-grape gazpacho is ideal light summer fare to savor on a patio by the Little Calumet River and the architecturally distinguished Indiana Welcome Center.
It's one of many dishes of Chef Brian Rance's menu named after pop culture in the 1980s, including the Magma P.I. roasted pepper soup, the Clubber Lang grilled chicken wrap, the Jack Burton spicy-garlic noodle bowl and the Predator seared strip steak with a poached egg and chorizo-potato hash.
Such dishes could be enjoyed al fresco outside the craft brewery at 2825 Carlson Drive in Hammond's Oxbow Landing with light summery beers Byway recently rolled out, including an Aqua Fresca De Roja Prickly Pear Saison and a Cuke of Earl-Cucumber-Elderflower Saison.
Far from the fearsome H.R. Giger-designed creature that bursts out of chests and bleeds acid, Byway's Xenomorph consists of huge pieces of fresh gulf shrimp on a bed of greens, sweet corn and chopped almonds. Gazpacho is normally enjoyed as a cold soup, but in this case, it serves as a sauce or dressing one could drag the shrimp or salad through. 
It's a light, delicious and summery small plate that's best enjoyed in the sun with some craft beer.
For more information, call 219-844-5468 or visit bywaybrewing.beer.