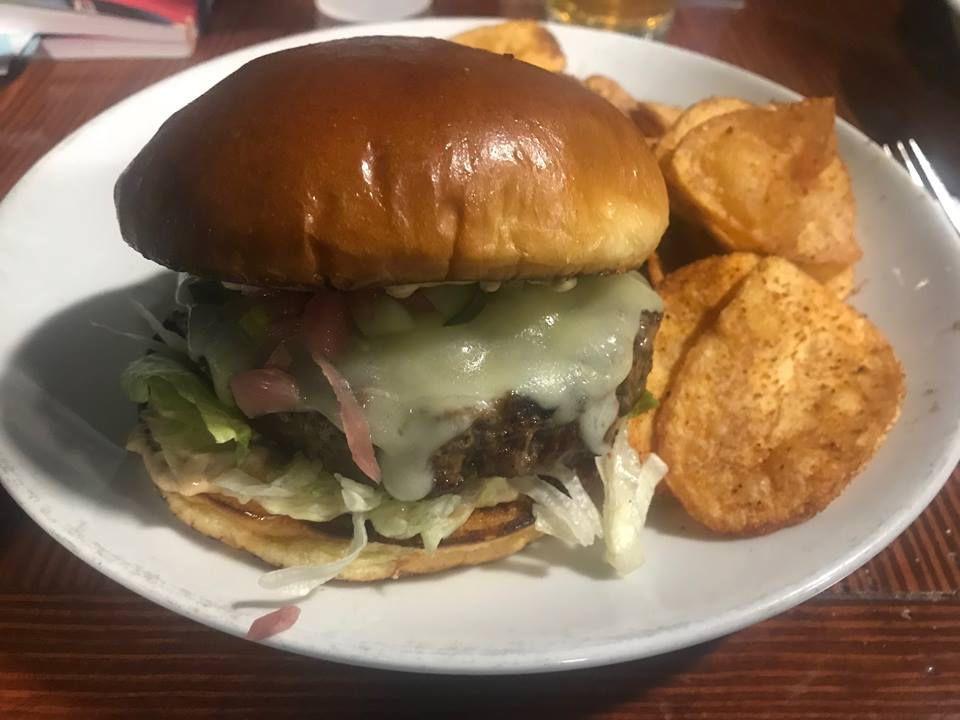 Da Bears went from worst to first in the NFC North with a new coach, a developing second-year quarterback, and of course the blockbuster acquisition of the dominant pass-rushing outside linebacker Khalil Mack.
Mack elevated an already top 10 defense into one of the best in the league and played a big part in the Bears turnaround from the perpetual doormat of the NFC North to a 12-4, playoff-bound team some say might be a Super Bowl contender.
Byway Brewing at 2825 Carlson Dr. in Hammond's Oxbow Landing on the Little Calumet River has been celebrating the defensive superstar all season with The Khalil Mac, a burger inspired by the McDonald's Big Mac.
It features "one all beef patty, special sauce, lettuce, cheese, pickles, and onions on a toasted brioche bun."
Byway's burger, created by chef Brian Rance, is far beefier than the fast food staple it pays homage to and wisely eschews the middle piece of bread that's little more than filler. It features a substantial hamburger patty of high-quality beef cooked to order and smothered in melted cheese. All the ingredients are taken up a notch with pickled onion, a creamy house-made Thousand Island-like sauce, and a much richer, more buttery bun.
It evokes the Big Mac without duplicating it. The Khalil Mac costs $13, comes with chips, and could be enjoyed with a number of Byway's award-winning craft beers, including the Chi.P.A. India Pale Ale, the Chupacabra pomegranate margarita gose, the Orange is the New Wheat wheat beer, or the Stosh.O Polish pilsner.
For more information, call 219.844.5468 or visit bywaybrewing.beer.