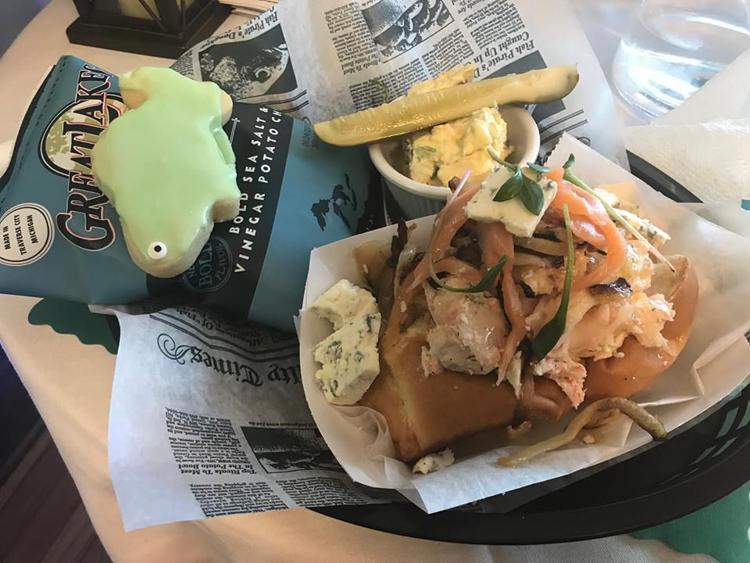 Gary's Miller Beach neighborhood fully embraces its lakeshore identity with some brightly pastel condos that wouldn't look out of place in Florida, boutiques that cater to beachgoers and some of the best seafood in Northwest Indiana.
Miller Bakery Cafe, the Beach Cafe, the new California Crab Shack and Captain's House all excel at seafood dishes, though none of it is coming out of Lake Michigan.
The nautically themed Captain's House at 6004 Miller Ave., which has a boat parked out front, boasts a menu with delights like shrimp and grits, crab-stuffed chicken, Chesapeake crab cakes, Lobster pot pie, Salmon Wellington, a Boozy Cod Sandwich, seafood tacos and a Louisiana Po'boy Sandwich with Alaskan Cod Loin and Gulf Shrimp.
The lobster rolls are divine.
Keep reading for FREE!
Enjoy more articles by signing up or logging in. No credit card required.
And now Captain's House, helmed by acclaimed chef Angela McCrovitz, has rolled out a wide array of international lobster roll variations. The funky, casual eatery offers a traditional "The Nantucket" New England lobster roll, as well as the "Aphrodite" Greek, "The Ancient Nordic" Swedish, "Herr Hummer" German, "The Aztec" Mexican, "Seoul" Korea, "The Polynesian Island," "Conquistadora" Spanish, "Bangkok" Thai, "The Charleston" Southern, "The Maki" Japan, "Goodfella's" Italy, "The Blarney Stone" Irish and "The Kremlin" Russian versions. They come with high-quality ingredients like caviar, vodka aioli, Serrano ham, Manchego cheese, kimchi, hoisin sauce and applewood bacon.
A standout is "The Ancient Nordic," which is topped with a generous heap of tender, succulent lobster meat, bleu cheese, caramelized onion and unbelievably savory smoked salmon, all stuffed into a buttery, toasted bun. It's a fresh spin on the New England classic.
For $16, you get a feast that includes potato chips made in Michigan, potato salad, a pickle and a cute, Instagrammable fish-shaped cookie.
For more information, call 219-239-2639.