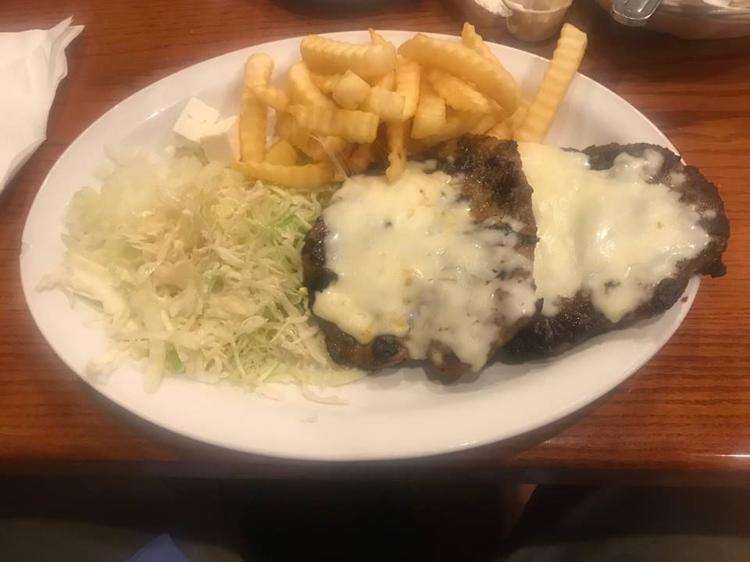 CROWN POINT — Eli's Golden Apple at 101 E 107th Ave is a traditional Region diner in more modern digs in a strip mall outside Strack & Van Til on Crown Point's east side.
It's a place where one can plant oneself in a booth, wolf down on hearty omelets, decadent crepes, huge open-face turkey sandwiches and wash it all down with a bottomless cup of coffee.
In addition to the extensive menu of traditional American favorites, Eli's Golden Apple offers specials that include Macedonian and other Balkan fare like chebapi.
A standout is the sharska pleskavica, what's often called the Macedonian burger. Served without a bun, the traditional burger patty is formed with ground chuck, pork and a blend of spices that give it a distinctive flavor. It's topped with a crust of melted cheese and served with crinkle cut fries, a shredded cabbage slaw doused in vinegar and, of course, diced-up raw onions.
It's a delicious taste of the old country, and Eli's doesn't skimp on portions. Even if you bring your appetite, you get two full grilled patties and might end up bringing some home in a doggy bag.