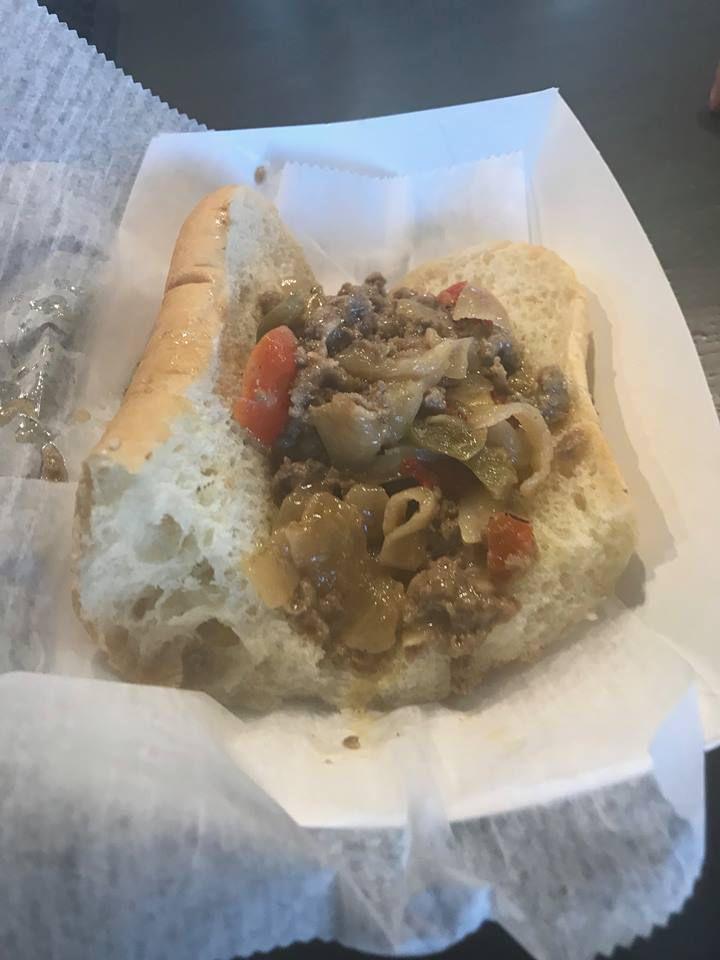 What's a summer in the Region without catching at least one Gary South Shore RailCats game?
And what's baseball without grabbing some food and brews at the concession stand?
Devil's Trumpet Brewing in Hobart established a booth at 1 Stadium Plaza at U.S. Steel Yard in downtown Gary last summer.
It's back this season and remains one of the best places for craft beer at the ballpark. You're sure to find My Ghetto India Pale Ale, the hoppy 7.2 ABV IPA that's been rated "very good" by Beer Advocate users, and whatever else Devil's Trumpet happens to be pouring that game.
There's also food, delicious food. Devil's Trumpet serves up slabs of ribs and other items. A great choice is the cheesesteak sandwich, which can be ordered with peppers, hot or sweet, and sauteed onions.
The sandwich is a little on the smaller side but it's perfect ballpark food: handheld, meaty and savory to the last bite.
The beef itself is soft, tender and splashed with just enough au jus to keep it delectably moist. The bread is fresh and doughy. The fusion is divine.
It's a nice alternative to the usual array of hot dogs, Polish sausages, bratwursts, pretzels and heat lamp-stewed pizza slices one would otherwise have to choose from.
After a filling cheesesteak and a cold beer, you'll be content to camp out in your seat for the rest of the game.