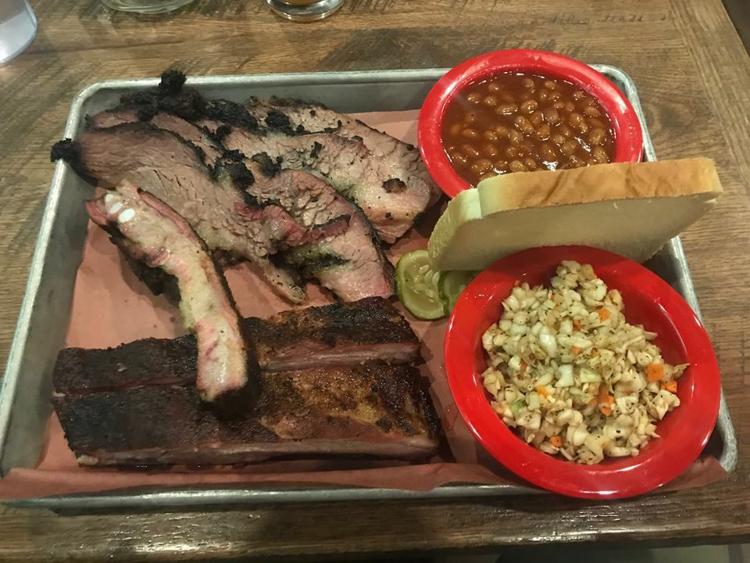 DYER  —  Doc's Smokehouse & Craft Bar at 1420 Calumet Avenue in Dyer is a Region success story.
The southern-style barbecue restaurant, which boasts more than 60 mostly craft beers on tap, a carefully curated selection of 100 bourbons and whiskeys, and a stock market-like beer menu that shows what's available in real time, opened in Dyer in 2016 and has since expanded to Milwaukee and Mokena, Illinois.
One can discover new craft beers in a modern, hip environment with playful touches like a stick man on the men's room door trying to hold it in.
The cuisine is authentically southern and includes Brunswick Stew, a pimento cheese and smoked sausage plate, and LA Caviar where the LA stands for Lower Alabama and the caviar is a bean salad served on Ritz crackers.
Keep reading for FREE!
Enjoy more articles by signing up or logging in. No credit card required.
You can't go wrong with a meat plate that comes with two sides, pickles and a slice of white bread for cooling off the tongue if the sauce is too spicy or just sopping up all that barbecue goodness. Those with a big appetite might want to try the two-meat plate—you know, for variety.
The brisket—slow-cooked on firewood stacked right outside the entrance—is rich and succulent. You can choose leaner, fattier or a mix of both.
The ribs are juicy and fall-off-the-bone tender, but charred and crisp on the outside for a nice contrast in texture. The smokey meat is so flavorful it doesn't need it, but there's a choice of several regional barbecue sauces, including tangy Memphis style, Carolina vinegar and Alabama white sauce, a regional specialty that's mayonnaise- and horseradish-based.
For more information, visit docsbbq.net or call 219.262.3627.