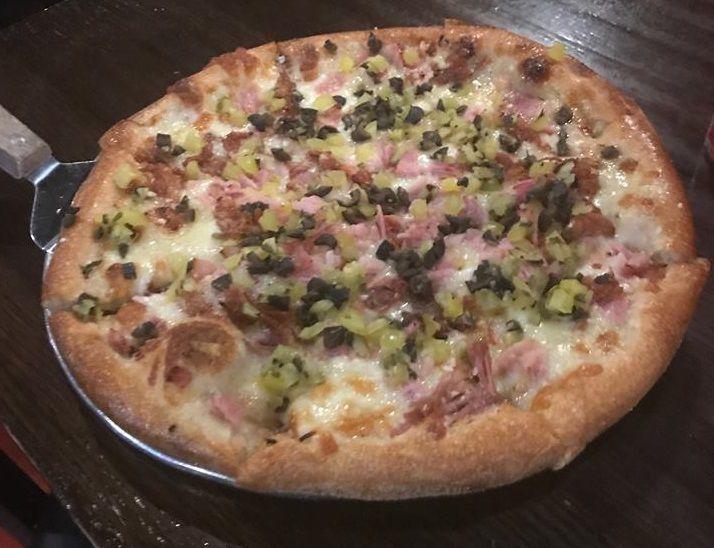 Remember when people were eating pizza? 
Vegan pizza, gluten-free pizza? Pizza with a spicy alfredo base, a pesto base, an oil and garlic base? Pizza topped with portobello mushrooms, hardwood-smoked bacon, artichoke hearts and goat cheese?
There's a place where that idea still exists as a reality. And I've been there.
The tomato sauce never runs dry at Tomato Bar, a modern pizzeria with locations at 79 U.S. 41 in Schererville and 2310 Laporte Ave. in Valparaiso.
Keep reading for FREE!
Enjoy more articles by signing up or logging in. No credit card required.
Cory and Blair Muro, the duo that's also behind Ricochet Tacos and The Market in Valparaiso, run the gourmet pizzeria where chefs toss spinning discs of dough in an open kitchen that features a custom-made 3,000 BTU rotating oven, a Homer Simpson Pez dispenser and a Stormtrooper standing sentinel next to a can of ingredients.
Tomato Bar specializes in "outside-the-box" pizzas like The Buff, which includes a Buffalo sauce base, chicken, hardwood-smoked bacon, cheddar, mozzarella, provolone, green onions and a ranch dressing swirl. The restaurant offers monthly specials, including this month's Porklandia, a play off Portlandia, the IFC satire about the Oregon city "where young people go to retire."
The specialty pizza melts mozzarella, provolone and baby Swiss cheese atop a poppy seed honey mustard base. Living up to its Porklandia name, it's piled high with ham and pork pastrami, evoking both a pastrami deli sandwich and a Cuban sandwich in each bite.
It's finished with a "hipster relish medley" of black olives and pickled pepperoncini. It's savory without being overwhelmingly salty, and a novel flavor profile for a pizza.
Perhaps there was a missed opportunity to "put a bird on it" by adding chicken somewhere in the mix, but it's a creative, memorable pizza even more craveable than marionberry pancakes at the hottest brunch spot in town. It's only available through the end of the month but then will be replaced with some other imaginative creation.