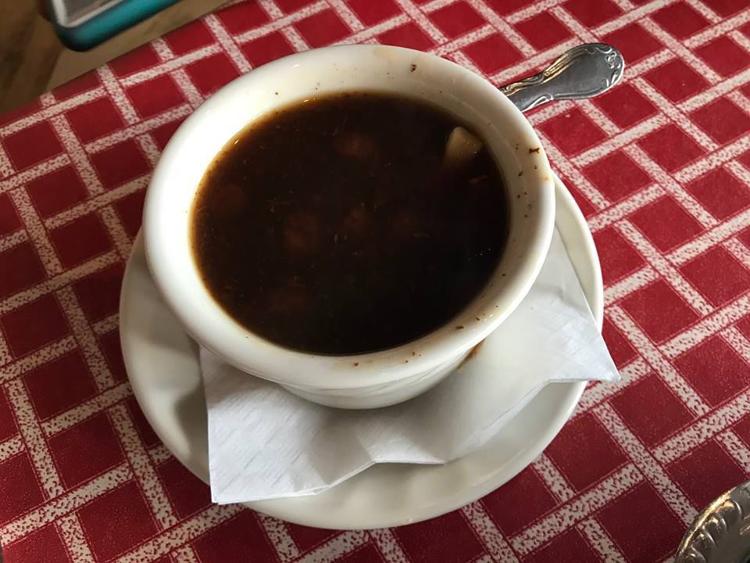 MICHIGAN CITY — The Polish Peasant has been serving traditional Polish cuisine since it opened last year at 624 Wabash St. in downtown Michigan City, across the street from the Lighthouse Place Premium Outlets.
The menu includes pierogi, hunter's stew, stuffed cabbage, pork cutlet, pan-roasted whitefish, potato cakes, and of course Polish sausage.
It's also one of the few places in the Region, along with the Cavalier Inn and MJ's Polish Deli in Hammond, to find Czernina. The traditional duck blood soup has been enjoyed by Polish peasants for generations, as a way to use every part of the duck.
Keep reading for FREE!
Enjoy more articles by signing up or logging in. No credit card required.
A symbol of rejection, the farmstead dish was allegedly served to suitors whose parents wouldn't let marry their daughters. It was featured in the epic poem "Pan Tadeusz" or "Sir Thaddeus, or the Last Lithuanian Foray: A Nobleman's Tale from the Years of 1811 and 1812 in Twelve Books of Verse," which is required reading in schools in Poland.
Czernina has been enjoyed by Polish immigrants for generations, kept alive by buscias with cherished recipes from the old world, but it's becoming harder and harder to find duck blood.
The black sweet-and-sour soup is definitely an acquired taste, but worth trying if you're looking to reconnect with your cultural heritage or try something adventurous. It has a vinegary flavor with sweet fruit notes, and is a fine start to a starchy feast of traditional Polish fare.
For more information, call 219-873-1788 or find The Polish Peasant on Facebook.