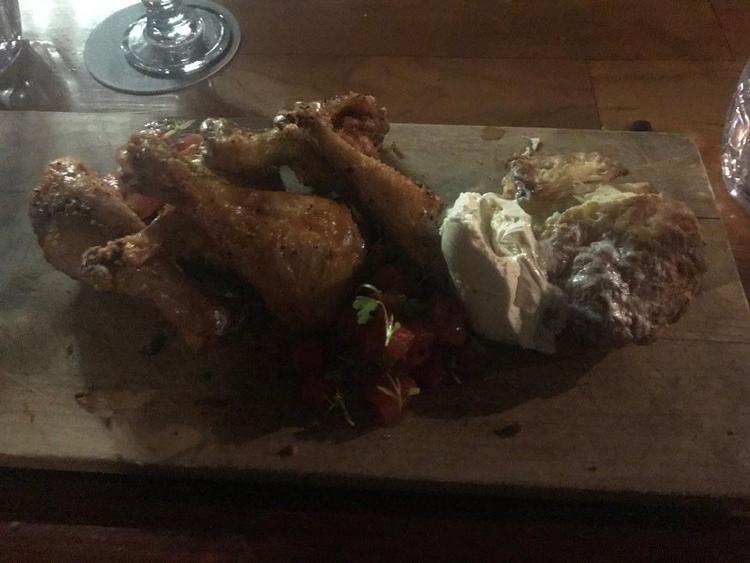 MUNSTER — 3 Floyds' acclaimed craft beer is aggressively hopped, but with more nuanced flavors and subtle notes than seem possible from such intense brews.
But the beer is not the only reason its Munster taproom at 9750 Indiana Parkway draws visitors from all over the world and inspires people to regularly bike to all the way from the north side of Chicago.
Gastropub food like Scotch eggs, beef pho, and pork belly burnt ends is also acclaimed. The chicken drumsticks are a standout on a murderer's row of a menu full of standouts.
Keep reading for FREE!
Enjoy more articles by signing up or logging in. No credit card required.
The dish, elegantly served on a wooden board, solves a common problem with fried chicken. Breasts can dry out, wings are too scrawny and meager, and thighs are too awkward to really tear into, especially when piping hot. The drumstick really is the perfect delivery system for that savory fried chicken goodness.
The chicken at 3 Floyds is pure class, smoked for intense flavor and coated with a dry coffee rub that takes the crispy skin to another level. It's just the right amount of greasy and served with a rustic housemade biscuit that's slathered with decadent, creamy butter. The heaping dollop of butter is so big it looks like it might be heart-stopping, and suffuses the flaky biscuit with an overwhelming umami. 
Pickled watermelon cubes adorned with microcelery provide a tangy, refreshing contrast that perfectly complements the contemporary take on a down-home favorite. One visitor called it "one of the best meals he'd ever had."