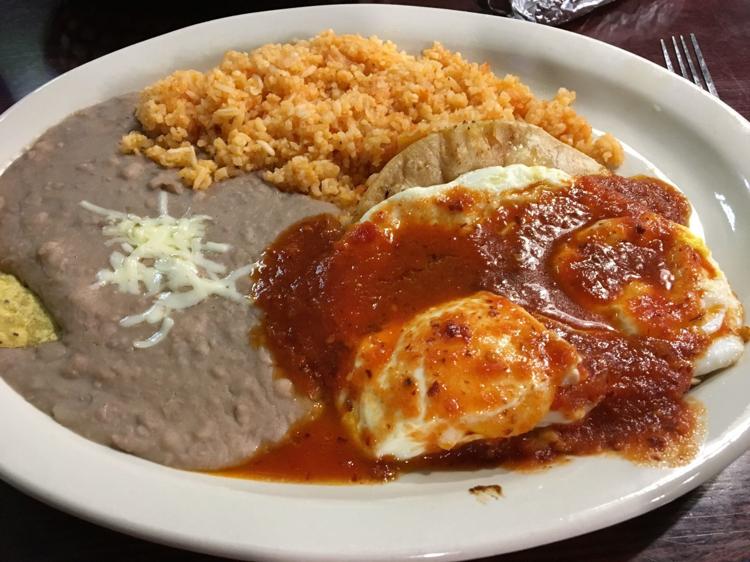 PORTAGE — Mexico Lindo Mexican Restaurant Bar & Grill is unassuming from the outside but provides a bright and enjoyable atmosphere within.
Decorative vines surround the walls and dividers and uplifting tunes carry down from the speakers. A pleasant mural adorns the eastern wall and a colorful bar area also proves inviting.
Mexico Lindo, 5908 U.S. 6, offers many staples, including taco, burrito and fajita dinners and platters. However, the establishment is sure to appeal to those looking for some spice and fiery flavor in their meals.
One selection, the Pollo a la Diabla, advertises it comes with a signature spicy sauce along with rice and beans. One server said it will take a "Mexican macho" to stomach it.
If you're looking for something a little lighter, but still something with a slight zest, consider the huevos rancheros option off the breakfast side of the menu.
This dish is served up with two eggs over easy that are covered with a spicy red sauce. A helping of tortilla shells is complimentary. Sides of rice and beans also come standard with breakfast selections.
Each bite is juicy and delicious. The sauce gives an excellent zing to a standard breakfast item. Be prepared to gulp down some liquid for this one, too, once the heat makes its kick.
For more information, call 219-841-9843.