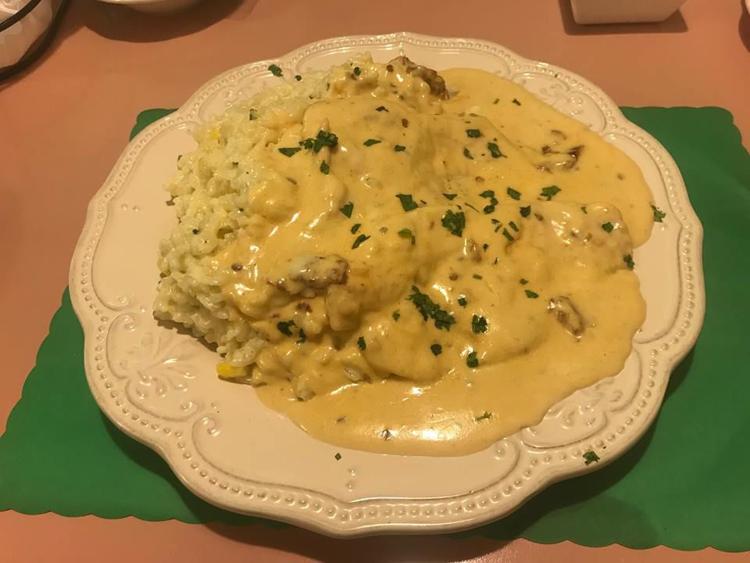 HIGHLAND — Jose's Family Restaurant in downtown Highland is arguably the best Peruvian/Italian/Greek diner in the Region.
Okay, so it's probably the only Peruvian/Italian/Greek diner in the Region.
The eclectic ethnic eatery at 2934 Highway Ave., combines the menus of erstwhile Highland eateries Maritza's Cafe, Anthony's Cafe and Niko's. It slings bacon and eggs, farmers skillets, French toast and other traditional breakfast fare in the morning, and then offers moderately priced Peruvian and Italian cuisine in the evenings.
A specialty is the Iroquois Chicken that chef Anthony Fenyves debuted at Anthony's Cafe next door, which he ran for 18 years before consolidating with his wife and fellow restaurateur Maritza. It's now owned by Jose Salinas.
A tender chicken breast and fluffy cornbread risotto are lavishly smothered in a chipotle gorgonzola cream sauce. The sauce is the star of the dish, and it's positively sumptuous. It's rich, creamy and decadent and just spicy enough with an occasional slice of chipotle pepper.
The chicken is expertly sauteed, the risotto is perfect and kernels of fresh sweet corn add texture to the rice.