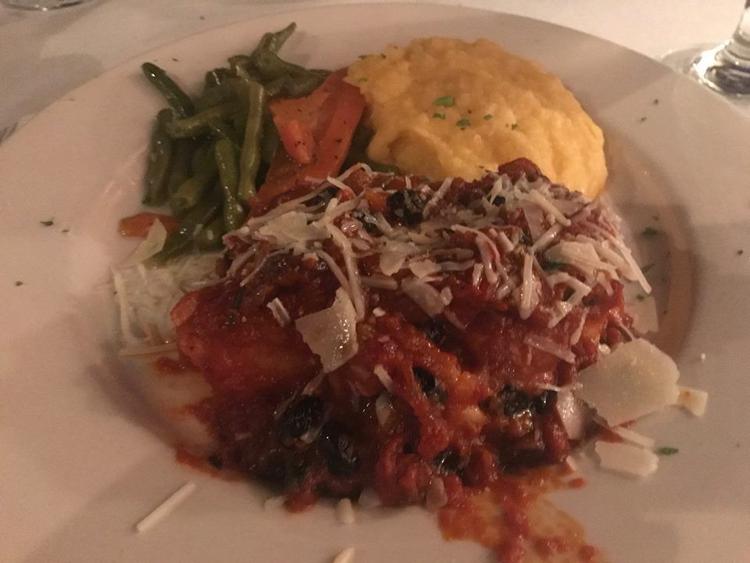 It's beach season again in Northwest Indiana, and Region residents have been flocking back to the Lake Michigan lakeshore.
Whihala Beach in Whiting is one of the most popular spots for sun and sand, especially after the multimillion-dollar improvements to the neighboring Whiting Lakefront Park and the addition of the Whoa Zone floating water park, which opens for the season again in little more than two weeks.
But no visit to that sandy stretch of pristine lakefront is complete without a visit to Whiting's busting downtown, perhaps to grab dinner, coffee or a hoppy craft beer at Bulldog Brewery.
If you took your significant other out for a romantic "long walk on the beach," Keith's is an elegant place to continue the date.
The white-tablecloth restaurant at 1872 Indianapolis Blvd just north of 119th Street specializes in steaks, seafood and pasta dishes. It's often called a hidden gem or secret treasure that draws diners from Chicago and Chicago suburbs in Illinois.
It's a cozy, intimate spot with eclectic decor, and old school wooden bar and an open kitchen where one can watch the chefs work amid the occasional flash of flame.
It excels at seafood, a fitting choice after spending a sunny day before that big, blue lake.
Keep reading for FREE!
Enjoy more articles by signing up or logging in. No credit card required.
Appetizers include mussels in white wine, crab claws in garlic butter sauce, smoked salmon with horseradish and caviar, and a shrimp cocktail over crushed ice in a traditional metal serving dish with enough horseradish in the cocktail sauce to clear one's sinuses for months. The Caesar salad even comes with anchovies.
There's extensive entree options from the sea, including salmon, tuna, walleye and a seafood pasta with shrimp, mussels and crab claws. The prices are reasonable for the fine dining quality and less than what one would pay for something comparable in Chicago.
A standout is the Roman cod, based off a dish sampled in Italy. Baked cod, flaking apart into decadent flakes of fish flesh, gets smothered with a port-based tomato sauce with fresh chunks of tomatoes, golden raisins and port-infused blueberries.
The sweet-savory contrast is off the charts. The addition of fruit and a sweet fortified dessert wine to a traditional Italian dish makes every bite burst with flavor. It positively sings.
Keith's accepts reservations, and they might be needed on weekends.
For more information, call 219.659.4444.