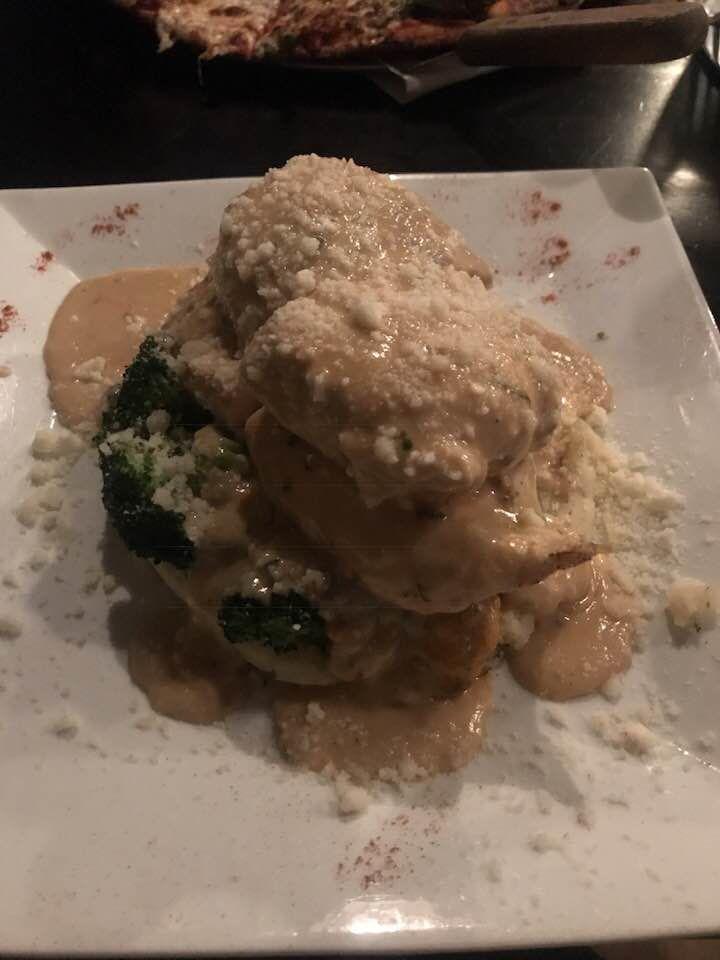 Readers and library regulars will want to dive into the Stacks in downtown Valparaiso.
A fine place for a meal, the library-themed Stacks Bar and Grill at 175 W. Lincolnway offers a studiously cultivated ambiance. Hardcover books line the walls. Dark wood predominates the cozy, dimly lit space. Vintage card catalogs, artsy black-and-white photos of library shelves and check trays with old school library card holders complete the look.
Tucked away in an office building, it's a casual place where one can sip a craft beer or a cocktail while reading a book, or enjoy a wide array of sandwiches, salads, pizzas or appetizers. It's the kind of restaurant where you can grab a Bruschetta Burger or a filet. The menu features regular specials and has many creative twists such as pork shank buffalo wings served on a bed of crispy onions.
A specialty is the stuffed chicken, a massive entree in which two splayed-open chicken breasts are stacked atop a base of smashed potatoes and broccoli, smothered in a creamy, decadent roasted garlic sauce and dusted with Parmesan cheese. They're stuffed with more cheese, a salty pancetta, spinach, sun-dried tomatoes, and pine nuts. It's a hearty and savory dish bursting with sophisticated flavors.
Stacks Bar and Grill is open from 4  to 11 p.m. Tuesdays through Fridays, and from 4 p.m. to 1 a.m. Saturdays.
For more information, call 219.462.0553.
Stay up-to-date on what's happening
Receive the latest in local entertainment news in your inbox weekly!