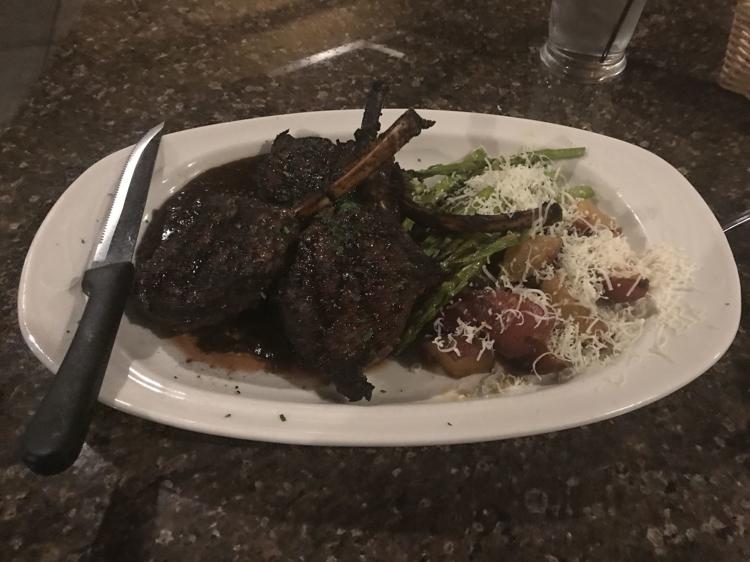 Lucrezia Italian Ristorante in downtown Crown Point is a classy place for a date night or a special occasion. 
The fine dining restaurant in a historical Victorian mansion at 302 S. Main St. specializes in Northern Italian cuisine, offering traditional pastas and entrees like braised lamb shank, veal limone, stuffed eggplant, pan-seared branzino, chicken Vesuvio and filet mignon. 
The dishes are all elegantly prepared with continental cooking techniques and fine ingredients like olive oil, red wine, shallots, rosemary, garlic, capers and Portobello mushrooms. The old world sophistication is evident in every sauce and plating. 
It's a place that knows food so well it warns customers it is "not responsible for steaks ordered med-well or well done."
An extensive selection of wine and cocktails make Lucrezia a perfect place for a night out on the town.
An excellent special occasionally on the menu is the grilled venison chops with Bordelaise sauce.
The bone-in cuts of venison are tender, meaty and not at all gamey. The wine-based sauce complements the expertly grilled red meat, which is difficult to cook because of the lack of marbling but done to perfection at Lucrezia.
When offered as a special, the venison chops come with potatoes, asparagus and as much freshly grated cheese or peppers as one desires.