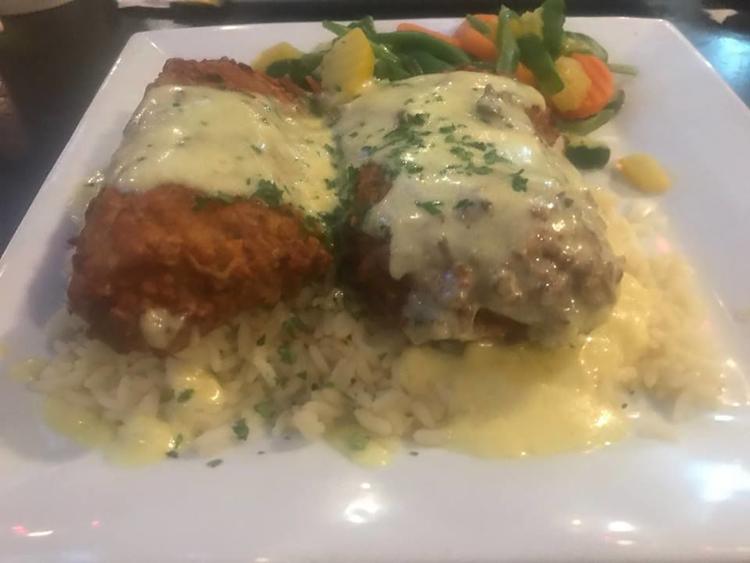 Commercial fishing in Lake Michigan died out long ago, but seafood remains a staple of Region cuisine.
Many places still serve lake perch, frog legs, and other freshwater fare.
Station 21 American Grill, a firefighter-themed, two-level tavern at 201 N. Main St. in downtown Crown Point just north of the Old Courthouse, has a varied menu that includes the usual lake perch and some excellent seafood including seared ahi tuna, panko encrusted whitefish and beer-battered fish and chips.
Keep reading for FREE!
Enjoy more articles by signing up or logging in. No credit card required.
A standout is the pretzel encrusted cod. Thick but flaky Atlantic Cod is served on a bed of rice and smothered in a decadent lemon cream sauce that takes it to the next level. A side of sauteed vegetables rounds out the generally healthy if buttery entree.
The dish comes with two huge fish fillets that are meaty in texture but delicate in taste. The thick coating of smashed pretzels gives the cod a crunch and heft. The lemon cream sauce is so divine you'll want to sop up every last bit of it.
The pretzel encrusted cod could be washed down with something from Station 21's extensive and well-curated craft beer menu. The restaurant has a cozy neighborhood environment that exudes charm. In the warmer months, the restaurant also offers New Orleans-like al fresco dining on its second-floor balcony overlooking the buzz of activity in downtown Crown Point.
For more information, call 219.661.0021 or find Station 21 American Grill on Facebook.