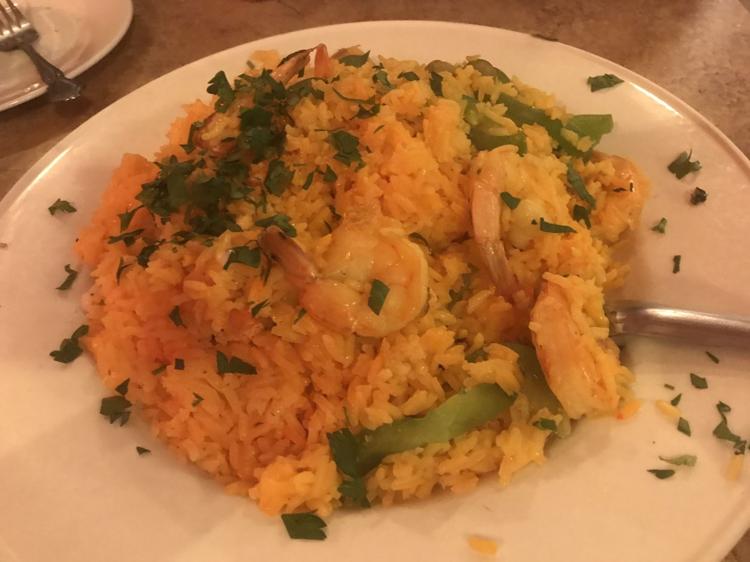 Tapas Cafe has delighted diners with its Spanish cuisine on U.S. 30 in Merrillville for years, but it recently relocated to the old Phat Phil's sandwich shop space at 518 N. Main St. in Crown Point.
The food is as delicious as ever at the new spot, and the menu has been broadened to include tacos, flatbreads, pasta and cheap lunch options.
The highlight is of course the tapas, the sophisticated Spanish small plates that are ideal for sharing and add up to a full meal with delectable variety. If you'd prefer a traditional entree, though large enough for two, try the paella, the Valencian rice dish that's like a more festive Spanish cousin to risotto.
The paella wows at Tapas Cafe.
Keep reading for FREE!
Enjoy more articles by signing up or logging in. No credit card required.
Options include shrimp, steak and chicken, though seafood is the most traditional option. The pan of succulent, absorbent rice soaks up the juices from the Juicy Gulf Shrimp or whatever your choice of protein, infusing it with flavor. 
Every bite of the plump, fat-grained rice sings. Tender bell pepper and briny green olives add some variety and nutrition. A topping of parsley completes the gorgeous plating. 
The dish looks stunning, tastes even better, and transports the diner to seaside Spain.