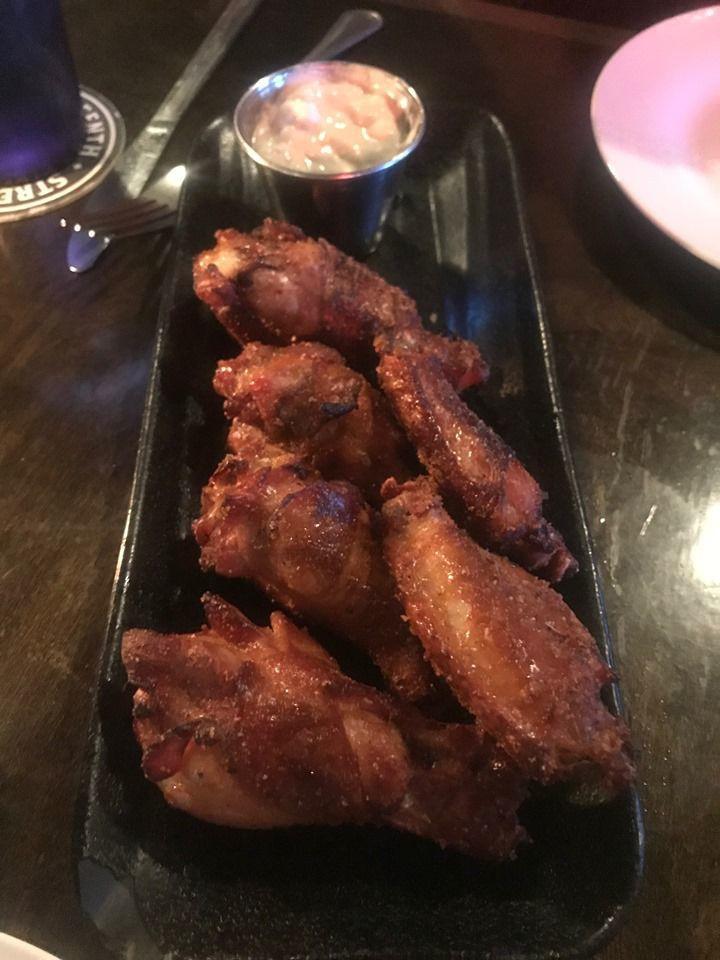 USA Today recently named 18th Street Brewery in Hammond the best brewpub in the country in its annual 10 Best Awards, which is reason enough to visit if you haven't gone or been there in a while.
The celebrated craft brewery, which also has a brewpub in Miller, also expanded upon its gastropub menu by adding a barbecue program featuring house-smoked meats that you can take to go or enjoy there with a Rubicon West Coast-style India Pale Ale, a Temporal Purgatory session Pale Ale or many of its other fine beers.
18th Street's smokehouse cooks up stockyard choice Angus house-smoked brisket and 16-hour house-smoked pork that are served with a beer-based barbecue sauce and house-made pickles. Available sides include mustard slaw, potato salad, hand-cut fries and mac and cheese.
You have free articles remaining.
Keep reading for FREE!
Enjoy more articles by signing up or logging in. No credit card required.
A standout is the smoked chicken wings, which are beer-brined, house-smoked, flash-fried and served in orders of six. They get tossed in your choice of a dry rub, a house buffalo sauce or a house beer BBQ sauce. For 75 cents, you can get a ramekin of Ranch or a rich chunky blue cheese.
The exterior of the wings is crisp, the interior juicy from the brining. The dry rub bursts with flavor without being too spicy. It's an elevated version of the sports bar favorite, taken up a notch by the execution in the kitchen.
Smoking meat takes time and patience, so 18th Street Brewery sells what barbecue it has for the day and once it's gone, it's gone and you have to come back tomorrow. That's how you know it's the real deal and no corners are cut.