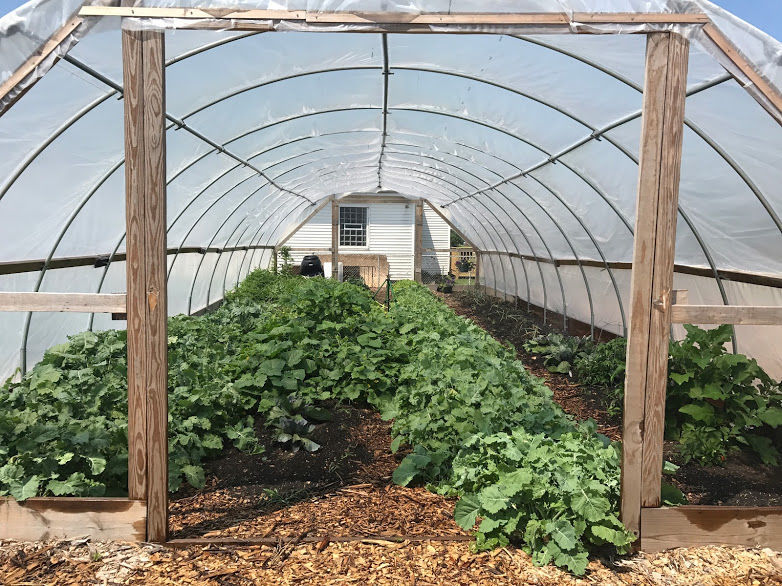 The "Ecopolis" play recently staged at the Progressive Community Church in Gary envisioned a greener future for a city known for heavy industry.
"We're striving to change the narrative in Gary and help shift to a sustainable community in Northwest Indiana," Progressive Community Church Pastor Curtis Whittaker said. "We thought this was an important avenue and a way to begin the conversation around that."
The performance was the latest in a series of "An Evening at the Ecopolis," a play co-written by playwright Jeff Biggers in collaboration with local artists. It was also performed at the PARC community center in Michigan City earlier this year.
"It's my way of using storytelling, to reenvision storytelling," Biggers said.
Gary poets and writers Sam Love, Krystal Wilson and Walter Jones adapted it for a new vision for Gary, which includes reviving the neighborhood's 109-year-old, recently shuttered Emerson High School as the Emerson School of Self-Reliance.
"Jeff played a resident of Michigan City, which goes through an environmental disaster," Calumet Artist Residency organizer and visual artist Corey Hagelberg said. "In following, the three Gary residents take the Michigan City resident on a walk through the woods back to Gary to explain to him how they built their Ecopolis."
The play was sponsored by Sierra Club's Northwest Indiana Beyond Coal campaign, which is lobbying NIPSCO to retire its coal-fired power plants in Indiana.
"If we want to change the way we live, we have to change the culture and the way we see things," Hagelberg said. "Art, particularly theater, has the ability to speak things into reality."
"Ecopolis" will be followed with a discussion from 6 to 8 p.m. Thursday, Aug. 16 at the Progressive Community Church at 656 Carolina St. where food and smoothies will be provided.
"During this gathering, we will discuss the Beyond Coal to Clean Energy Campaign and what folks can do to get involved and take action within Gary and their local communities to transition beyond fossil fuels to renewable energy," Hagelberg said.