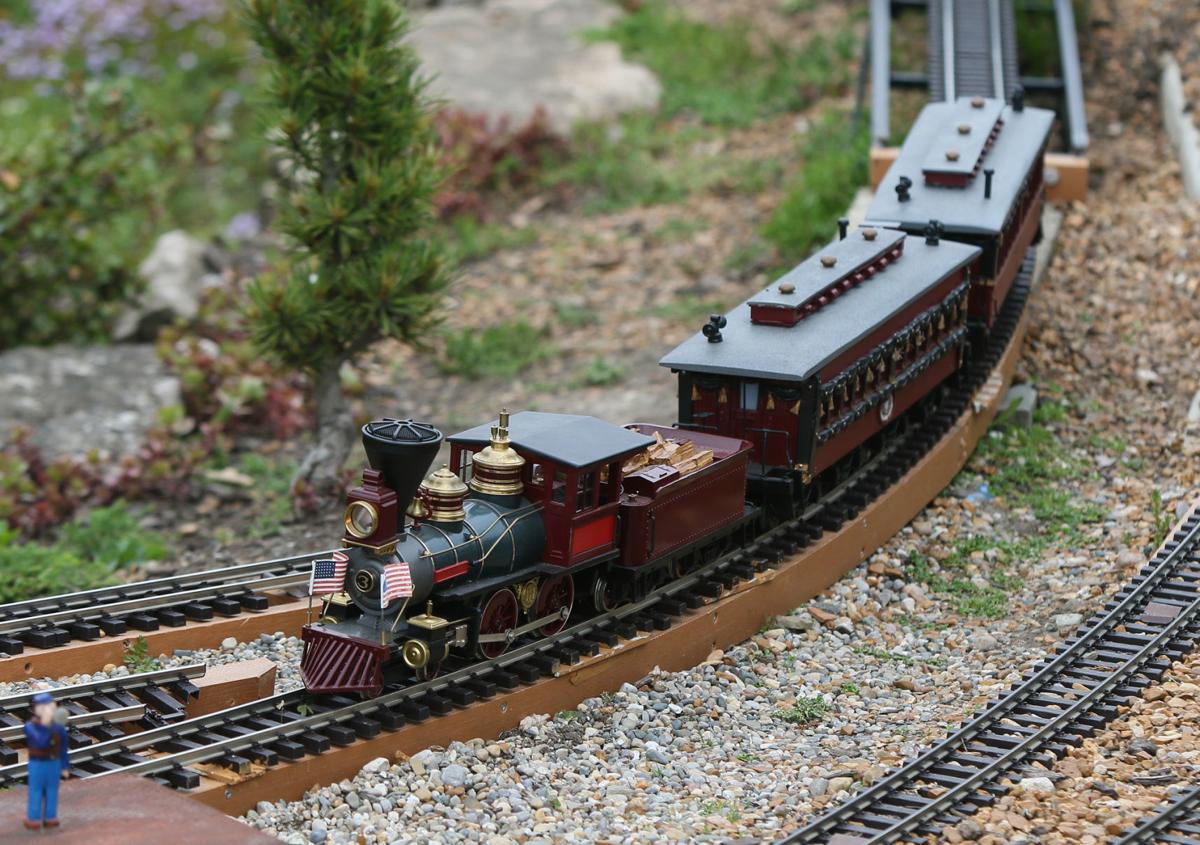 The flowers are in bloom, it's warm enough to dine outside, and the train is leaving the tiny, miniature station.
That's right, it's that time of the year again.
Gabis Arboretum at 450 W. County Road 100N in Valparaiso reopens its Railway Garden at 11 a.m. Saturday for the first time under the new management of Purdue University Northwest, which took over what was known as the Taltree Arboretum in western Porter County. Staff and volunteers have been preparing the miniature railroad track for the 2018 season for the last six weeks.
"We have been cleaning, repairing and setting up the vignettes after having them in storage for the winter months," Railway Garden Head Engineer Dave Simkowski said. "Another job to prepare for the season is repairing, cleaning, and oiling the locomotives. The track has been cleaned and weeds removed from between the rails."
The Railway Garden features elaborately constructed miniature landscapes and teaches visitors about the history of the railroad. It will be open for extended hours this season, with trains running from 9 a.m. to 7 p.m. from May through September.
"The preparation has been intense," Simkowski said. "Railway Garden staff and volunteers look forward to seeing familiar faces as well as new ones this year."
Other attractions at the 330-acre oak preserve in Porter County include six miles of trails, the Fairy House Garden Exhibit, the new Celebration Rose Pavilion and a dramatic blanket of daffodils on Daffodil Hill.
Stay up-to-date on what's happening
Receive the latest in local entertainment news in your inbox weekly!