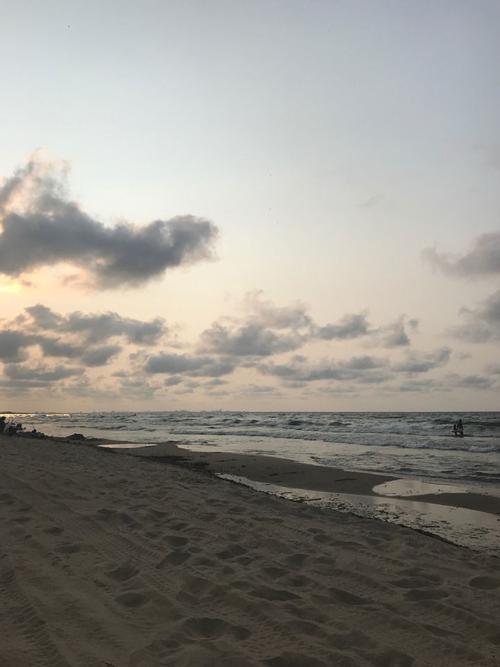 Gary's Lake Michigan beaches reopened during the Memorial Day weekend, though the water in the Great Lakes remains punishingly frigid, below 50 degrees.
After the drowning of Tiara Hardy and several near drownings last year, Gary has put new protective measures in place at its beaches in the lakefront Miller neighborhood.
"During the winter months, we convened a committee of park workers and volunteers who worked to improve the city's beach emergency action plan," Mayor Karen Freeman-Wilson said. "One change in the policy is that children 12 and under must be accompanied by an adult 18 and over and must always be within arm's reach of an adult. The plan provides our lifeguards with a step-by-step guide when faced with emergencies." 
Gary is warning the public to avoid swimming until temperatures are warmer, to avoid rip currents, waves and undertows and to watch for high E-coli counts after heavy rains.
The city also has imposed a "Carry-In, Carry-Out" policy to cut down on litter and is requiring people to bring out whatever they brought in. Trash cans have been moved to park entrances and trash bags will be handed out in the parking lot.
"The policy worked well last year," Gary Parks Superintendent Nathaniel George said. "We saw a cleaner shoreline and less debris in the park and we actually received positive feedback from visitors to the park."
Going to the beach also got more expensive this year. Gary is now charging $7 per day for pay station parking with a $1 fee for mobile app payments, $60 for season parking passes for Gary residents, $65 for Lake County residents and $75 for non-Lake County residents. Trailer rates for up to two jet skis now run $10 for Gary residents, $12 for Lake County residents and $15 for non-Lake County residents. Any additional jet skis towed in will cost $2 each.
For more information, call the Gary Parks Department at 219-886-7099.