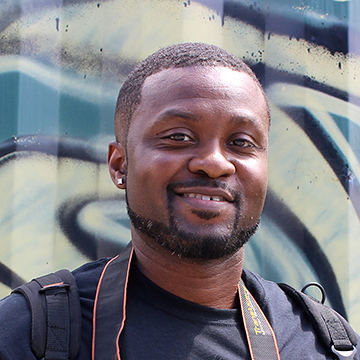 Gary preservationist Tyrell Anderson, president of the Decay Devils artist collective that restored Union Station last year, was named to National Trust for Historic Preservation's 40 under 40.
Anderson, a steelworker from Gary's Miller neighborhood who also serves on the Gary Public Libraries Board, was recognized by the national nonprofit group with more than 750,000 members that works to preserve buildings, landmarks, neighborhoods and heritage nationwide.
"It's an honor to be recognized with others around the  United States who have similar missions, but none of this would have happened without the support of the entire Decay Devils organization and our Union Station Revive family," Anderson said. "Hundreds of people helped create something special in Gary and we hope that our efforts can spread throughout the city."
For the first time this year, the Washington, D.C.-based National Trust for Historic Preservation decided to honor "40 movers and shakers — all age 40 and under — from a variety of backgrounds and industries" from across the country for getting people to recognize why places matter and having an impact on historic preservation.
Anderson was honored in the storytelling category. 
"Tyrell Anderson is an avid green urbanism volunteer in his community, photographer, husband, and father," the National Trust for Historic Preservation said in the award citation. "He is also the president and founder of Decay Devils Inc., a three-year-old nonprofit organization. Its mission is to educate the general public about the historic and social importance of abandoned architectural structures, as well as to seek out and secure funding to restore and preserve abandoned historic structures through local communities and the world."