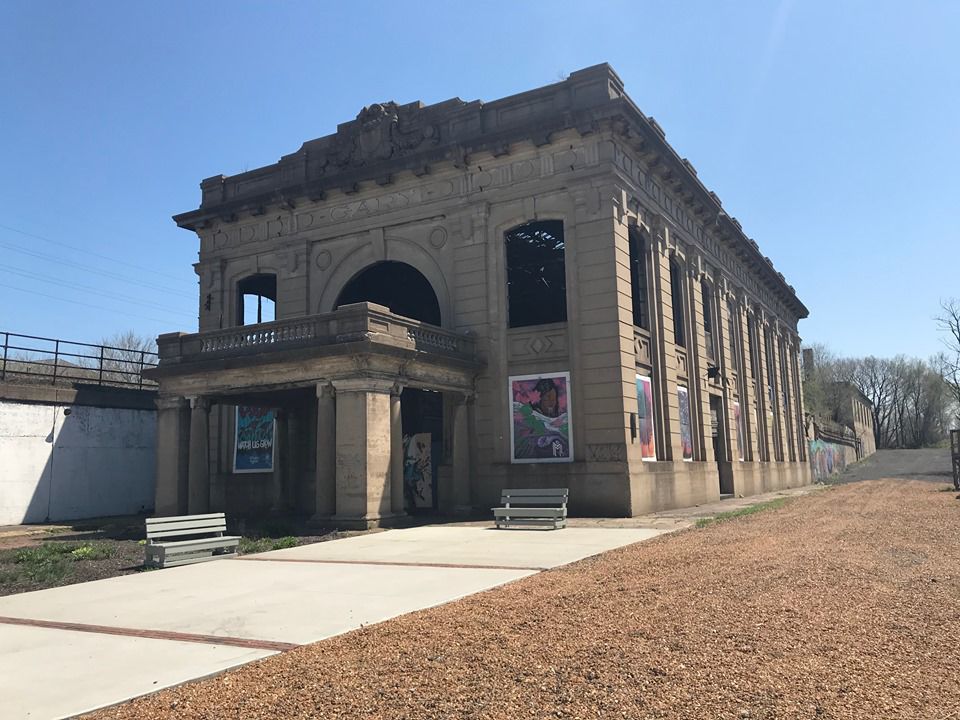 Gary's Union Station, a 109-year-old Beaux-Arts station where generations of Region residents boarded trains, has been named a national landmark.
The long-abandoned train station between the Lake Shore and Michigan Southern Railway and Baltimore & Ohio Railroad at 185 Broadway in downtown Gary was added to the National Register of Historic Places as a result of the lobbying of Decay Devils, a collective of artists, urban explorers and preservationists.
"It adds prestige and recognition," Decay Devils President Tyrell Anderson said. "It's been a long process that started in 2017, and it took a lot of paperwork."
The Decay Devils have worked to preserve the historic structure, which opened just four years after the city was founded, has been vacant for decades, and blossomed into a popular attraction for urban explorers in recent years who like to photograph abandoned buildings. The group of preservationists from Gary and beyond installed a viewing station inside, cleaned up the grounds, covered the building in colorful murals, put in park benches and added a historical marker.
They have long-term aspirations to revive the property by the gates of U.S. Steel's Gary Works steel mill by turning it into a multi-use building that could include a steel museum, art galleries, a community center, and a restaurant or coffee shop.
"While the National Register of Historic Places does not guarantee us additional federal grants, it could help us in additional restoration efforts," Anderson said.
Once listed on the Indiana Landmarks' 10 Most Endangered Places in Indiana, the visually striking Union Station has been featured in the Alan Ladd noir movie "Appointment with Danger," the Pam Grier film "Original Gangsters" and The History Channel Show "Life After People."
Sandwiched between two elevated railroad tracks and often overlooked, Union Station had been omitted from the downtown district in Gary that's already on the National Register of Historic Places.
"When we did the first cleanup, we found out it was not on the list," Anderson said. "We figured we should take the appropriate steps and fill out the paperwork to get it on the National Register."
The Decay Devils created a park-like setting around the park to encourage more people to come and appreciate the historic architecture.
"We're trying to change the conversation about Gary," he said. "We set out to preserve a great building where people come to take pictures or enjoy the artwork."
The group is working with an engineering firm to determine what must be done to make the building habitable again. They have solicited community input on potential uses, which could include a steel museum.
"We want something that will make it sustainable," he said. "If grant resources dry up, we need something that will keep the doors open, sustain the building, pay utility bills and cover repairs as maintenance comes up."