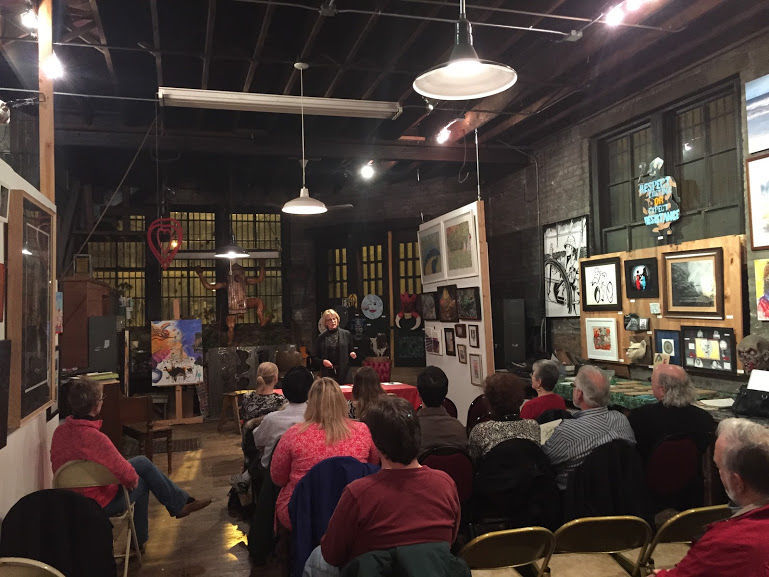 One of Northwest Indiana's foremost literary organizations has written its last verse.
The Indiana Writers' Consortium, a downtown Hammond-based organization that fostered a local creative writing community and staged the annual Steel Pen Writers Conference, decided to disband.
"At the annual meeting on Oct. 27, the membership voted to disband IWC as of Dec. 31, 2018. We thank everyone who has contributed over the years," the Indiana Writers Consortium Board of Directors said in an email to members. "For 10 years, the Indiana Writers' Consortium has served writers such as yourself in a number of ways, providing events such as the Steel Pen Conference and a listening ear for all things writerly, both in person and on social media."
Founded in 2008, the nonprofit brought writers in Northwest Indiana together for a number of events, such as workshops, a Lit Pub Crawl in downtown Crown Point, live lit readings at Paul Henry's Art Gallery in Hammond and the Steel Pen Writers' Conference and book fair, which brought in visiting authors from across the country to impart advice to local scribes. The popular conference had been held at the Radisson at Star Plaza in Merrillville until its demolition and was moved to Fair Oaks Farms last year.
The Indiana Writers' Consortium said it struggled to find enough volunteers to keep going.
"The writing community is a broad and diverse group, and busy as well," the IWC said in the email to members. "As it became increasingly difficult to find individuals able to support the day-to-day needs of the organization and its members, the Board of Directors deemed it necessary to disband IWC as a non-profit organization. That does not mean that we wouldn't still love to hear from you if you wish to share your stories or meet others of like mind. The IWC email and Facebook page will remain available for anyone who would like to pick up the torch and perhaps create a new way for writers to get together in our Region. We hope to hear from you, and good luck in all of your writing projects."
Other local creative writing groups include the Highland Writers Group, the Magic Hour Writers, Write-on Hoosiers and the First Friday Wordsmiths at Purdue University Northwest in Hammond.