CROWN POINT — A teenage bagger at Jewel-Osco was moved when he saw that an elderly customer fumbling around in her purse, coming up $20 short on a grocery bill of about $150.
So he stepped in and paid the rest of her bill.
Izayah Edwards' act of kindness was photographed by another customer in line whose social media post about the incident went viral, getting shared thousands of times.
"I took this picture while in line at the Crown Point Jewel-Osco a half an hour ago," Suzanne Dee posted on Facebook. "I had been thinking crabby thoughts about humanity just before I spotted this young man, who was bagging groceries, pull out his wallet to pay the remainder of a customer's bill when she said she didn't have enough. See? There are still heroes."
The widely shared post got Edwards a lot of attention and state Rep. Lisa Beck said she is planning to honor him at a ceremony with Crown Point's mayor.
"This young man is an inspiration," she said.
Edwards, who has worked at the Jewel-Osco for about a month, noticed the customer was taking a long time to count her money and saying she would have to put back some of her food. He happened to have $50 in his wallet so he just gave her $20.
"What inspired me is that I felt really bad with everything going on with the pandemic and all the negative things in the world," he said. "This was a little moment in the day where I could show that someone out there really did care."
Just wanted to help
The woman was thankful and started fishing through her purse for coins to give him change.
"I told her I wasn't doing this to get paid or reimbursed," he said. "I just want to help you."
Edwards was photographed without his knowledge and didn't even have a Facebook account until he learned he was splashed all over it. After the post went viral, he has become a bit of a celebrity at work.
"It's been crazy. People have been congratulating me at work like I'm a superstar or famous now, so that's kind of fun," he said. "It's gotten a lot of attention. People said it says a lot about my character, that I was raised right, that I have a good heart, all these heartwarming things about me."
He's a senior at Merrillville High School and is currently seeking scholarships for college. He wants to go on to medical school to become a pediatrician.
"I really enjoy children, and have a younger nephew I love to spend time with," he said. "I want to go into a profession that helps others. My mom's a nurse, and I always admired that fact. My mom's my inspiration."
His mother, Michelle Ward, said she wasn't surprised to learn about her son's selfless deed.
"He's always been a good kid," she said. "He's well-rounded, really caring, compassionate and selfless when it comes to other people. This didn't surprise me at all. He's always been very giving. I'm a nurse and I think he got that nourishing part from me, if that makes sense."
Edwards, whose high school activities include Art Club, Spell Bowl and National Honor Society, is working his first job and has been focused on getting into colleges like Notre Dame, she said.
"This has been real positive for him," she said. "The response has been fantastic and overwhelming. He was freaking out when he showed up the first day after the post. People do nice things every day, but it's not always captured. When it's captured, it reminds people there are good people in the world."
Gallery: The Pav at Wolf Lake has some coronavirus PSAs
Gallery: The Pav at Wolf Lake has some coronavirus PSAs
If you could go ahead and stay 6 feet apart, that'd be great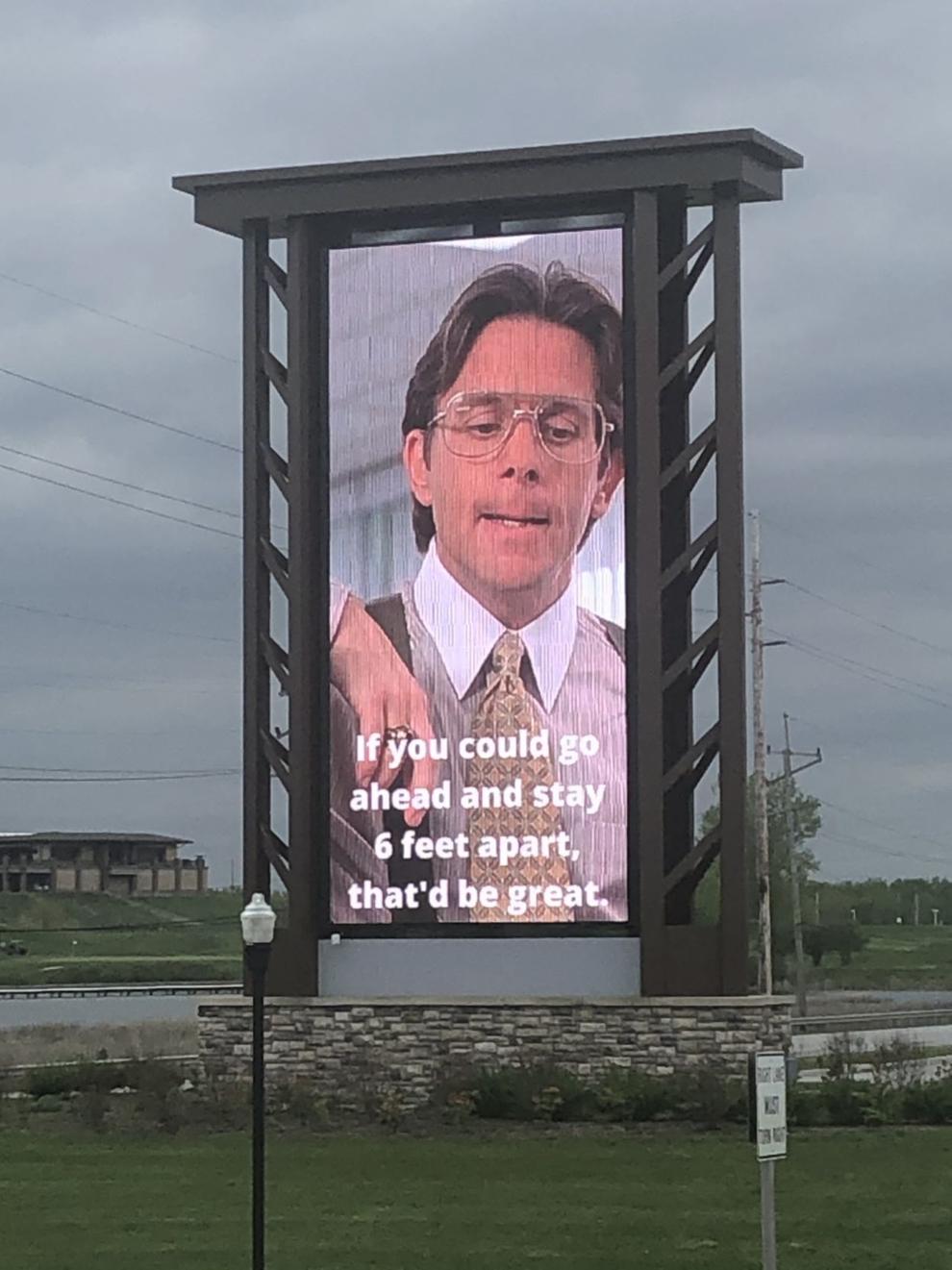 Don't stand so close to me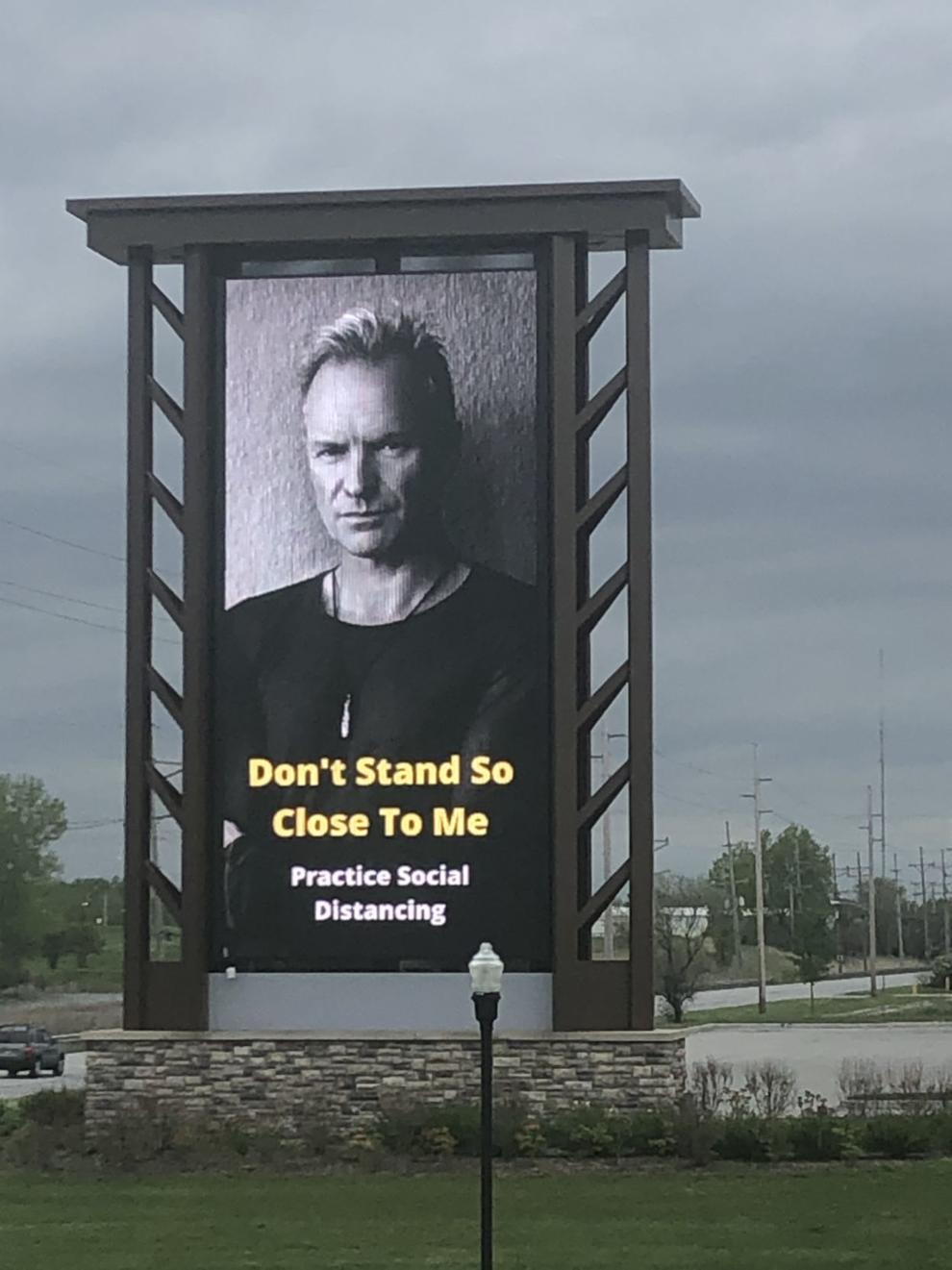 Feeling sick? Stay home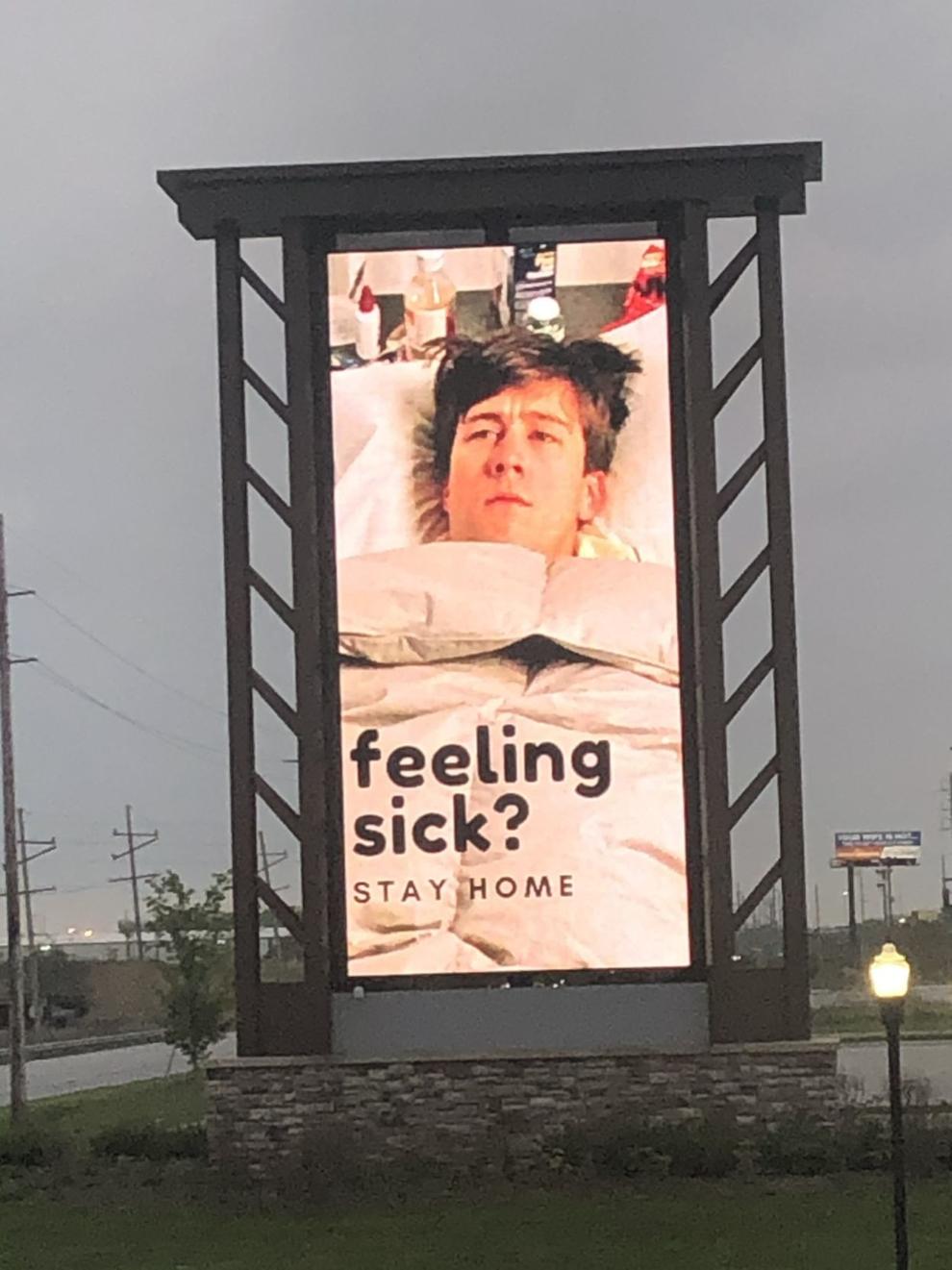 Wash your hands! Gosh!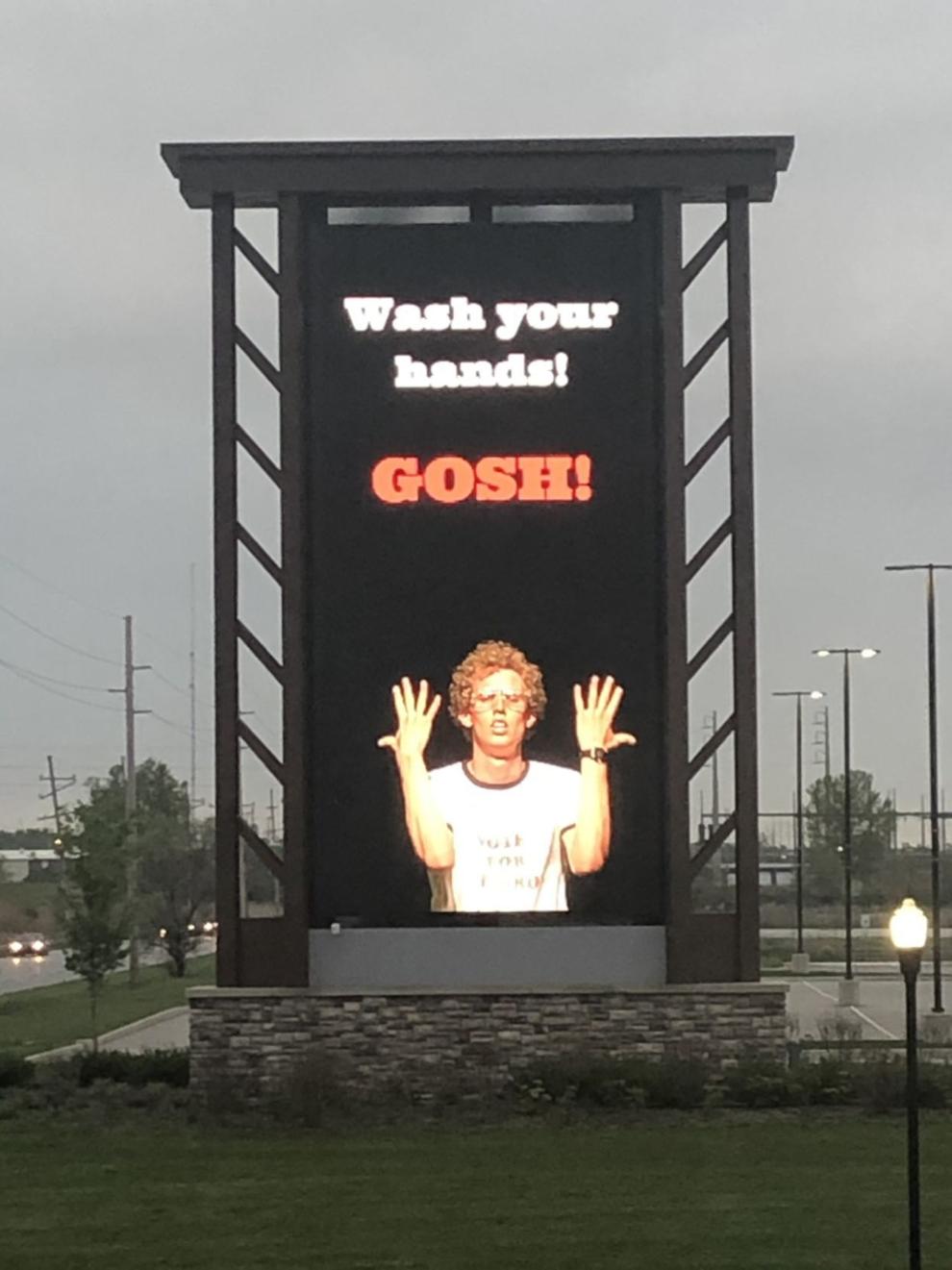 Be excellent to each other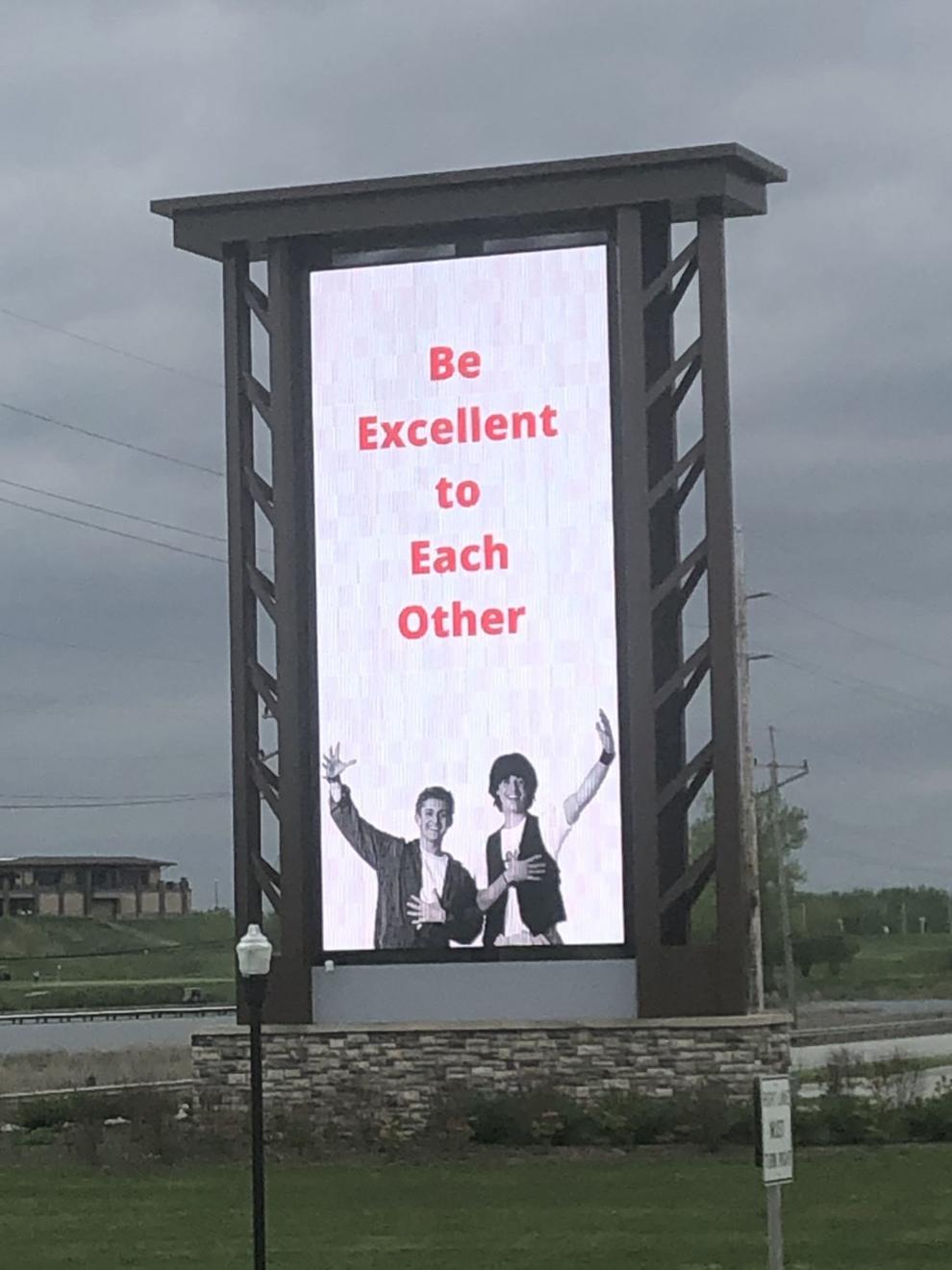 Crowds, nah. Social distancing, yeah.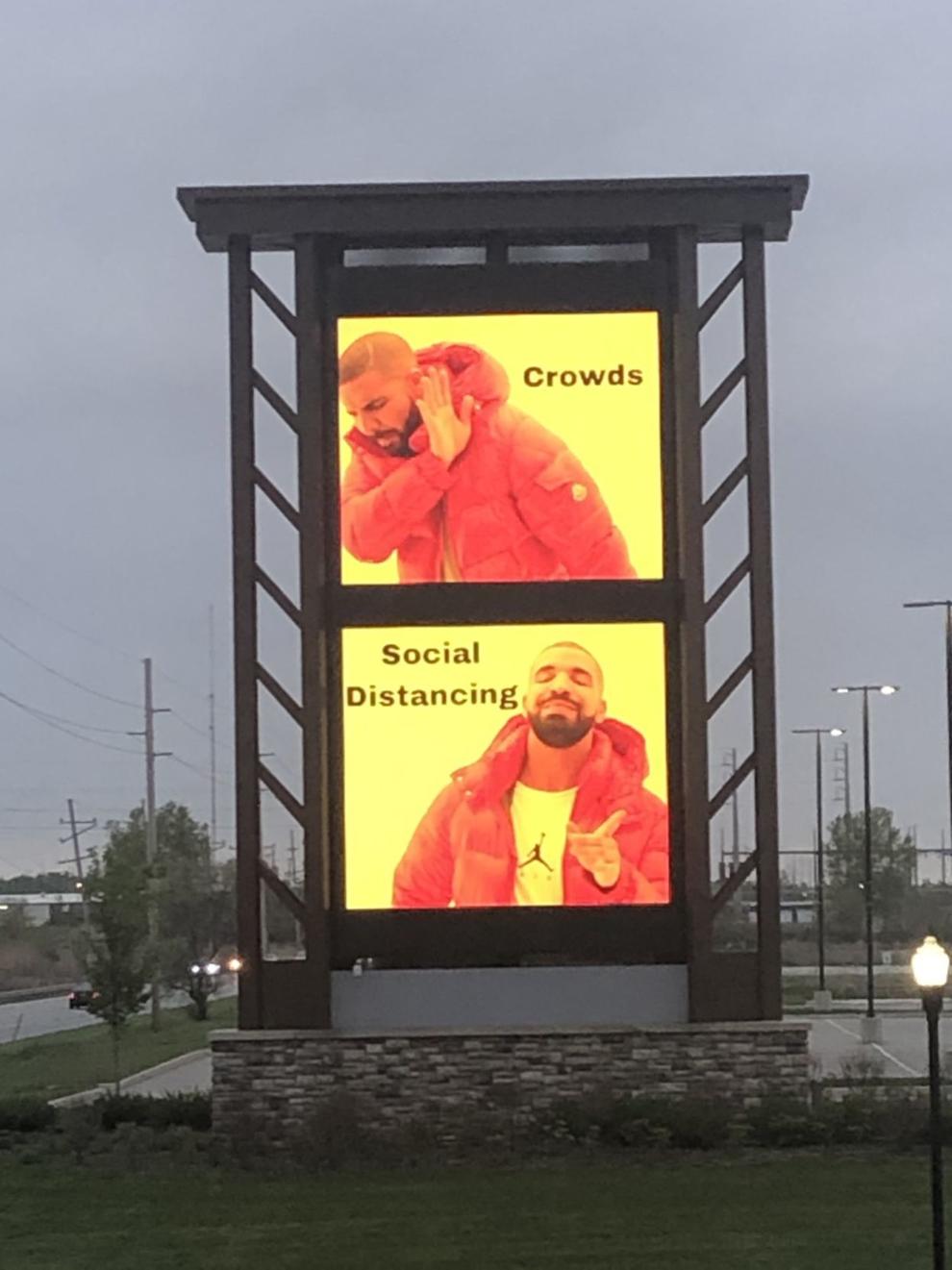 Keep calm and don't touch your face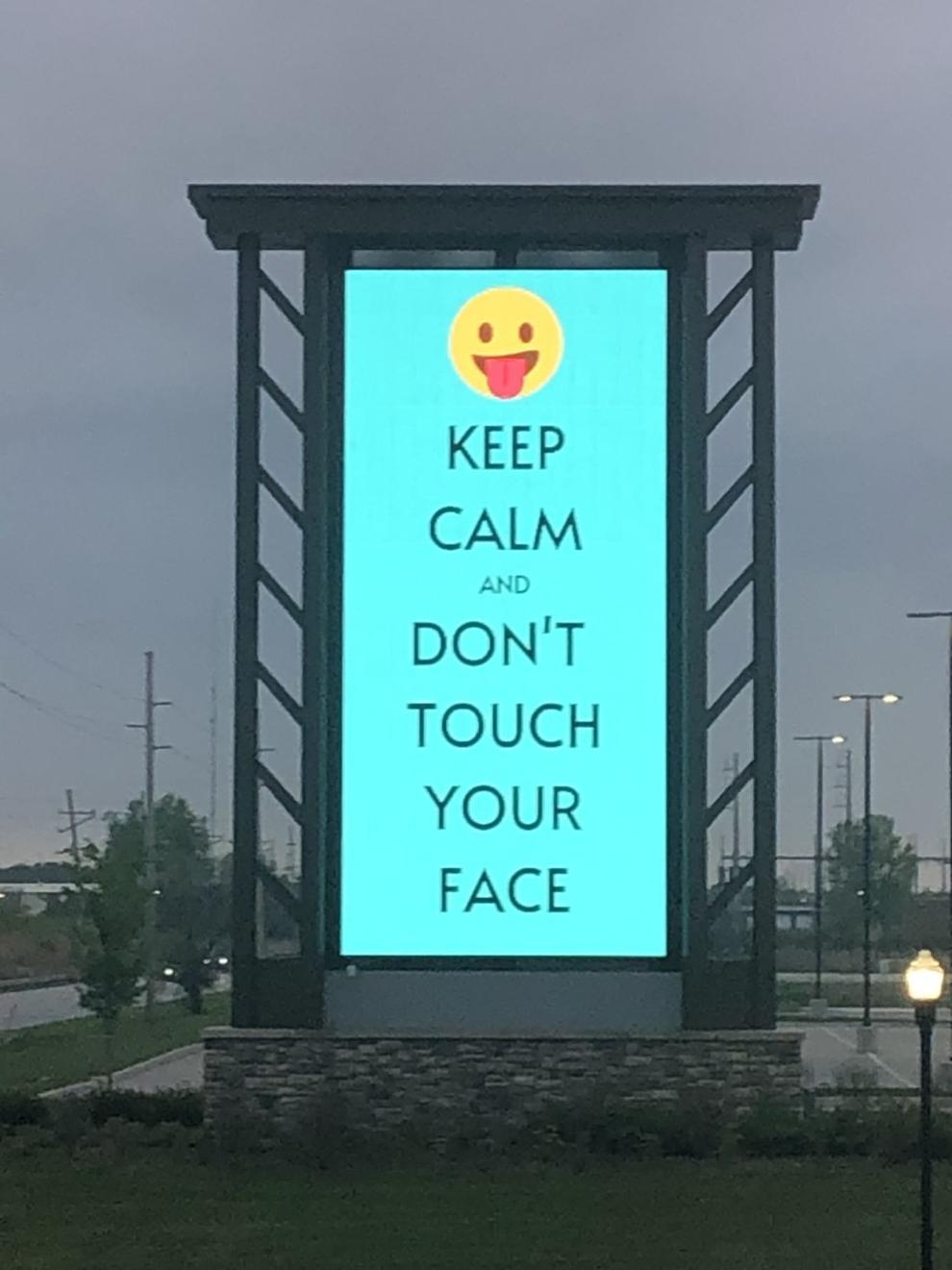 We've leveled up to Stage 2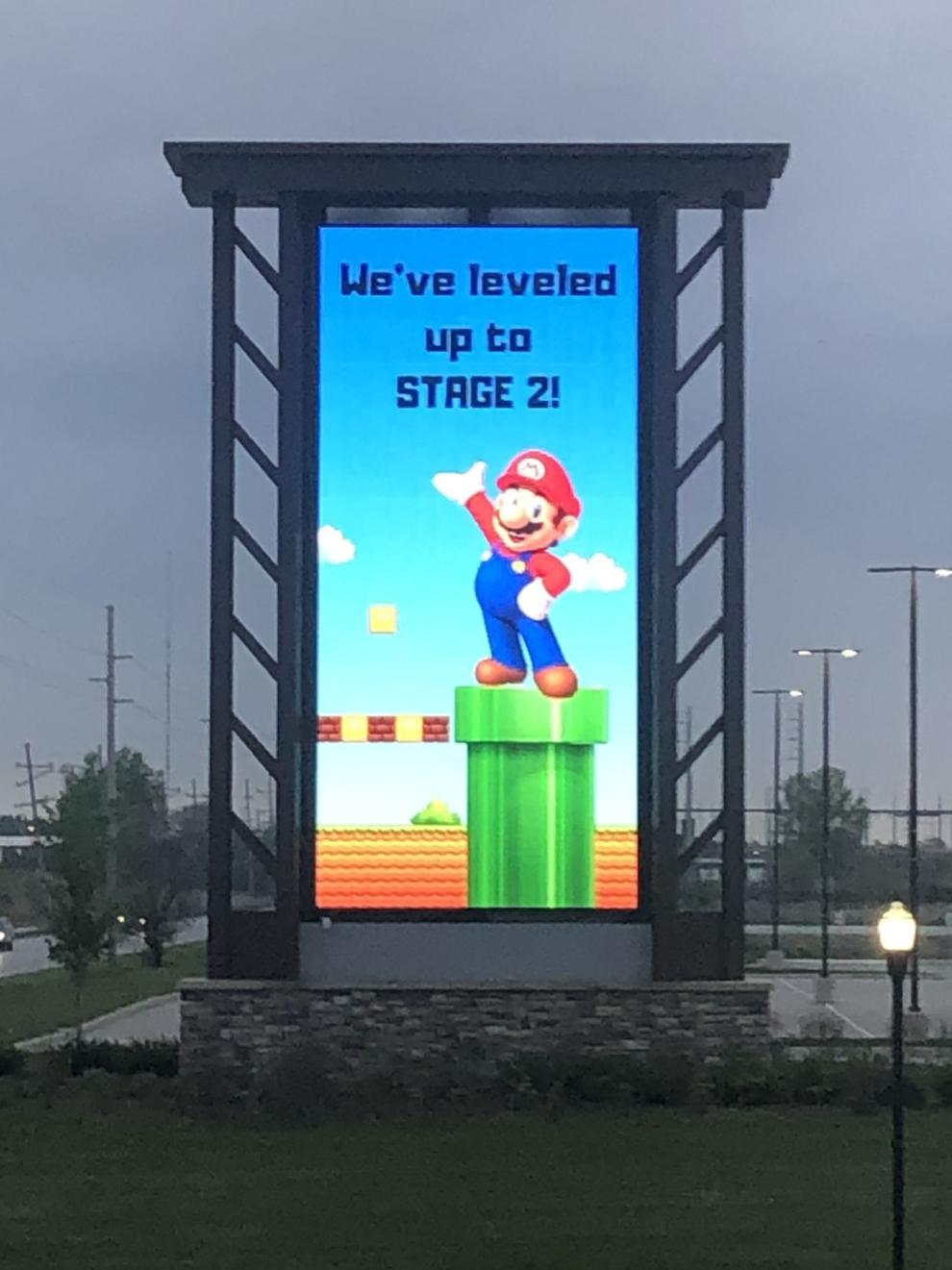 Stage 2: Manufacturing and construction fully open with social distancing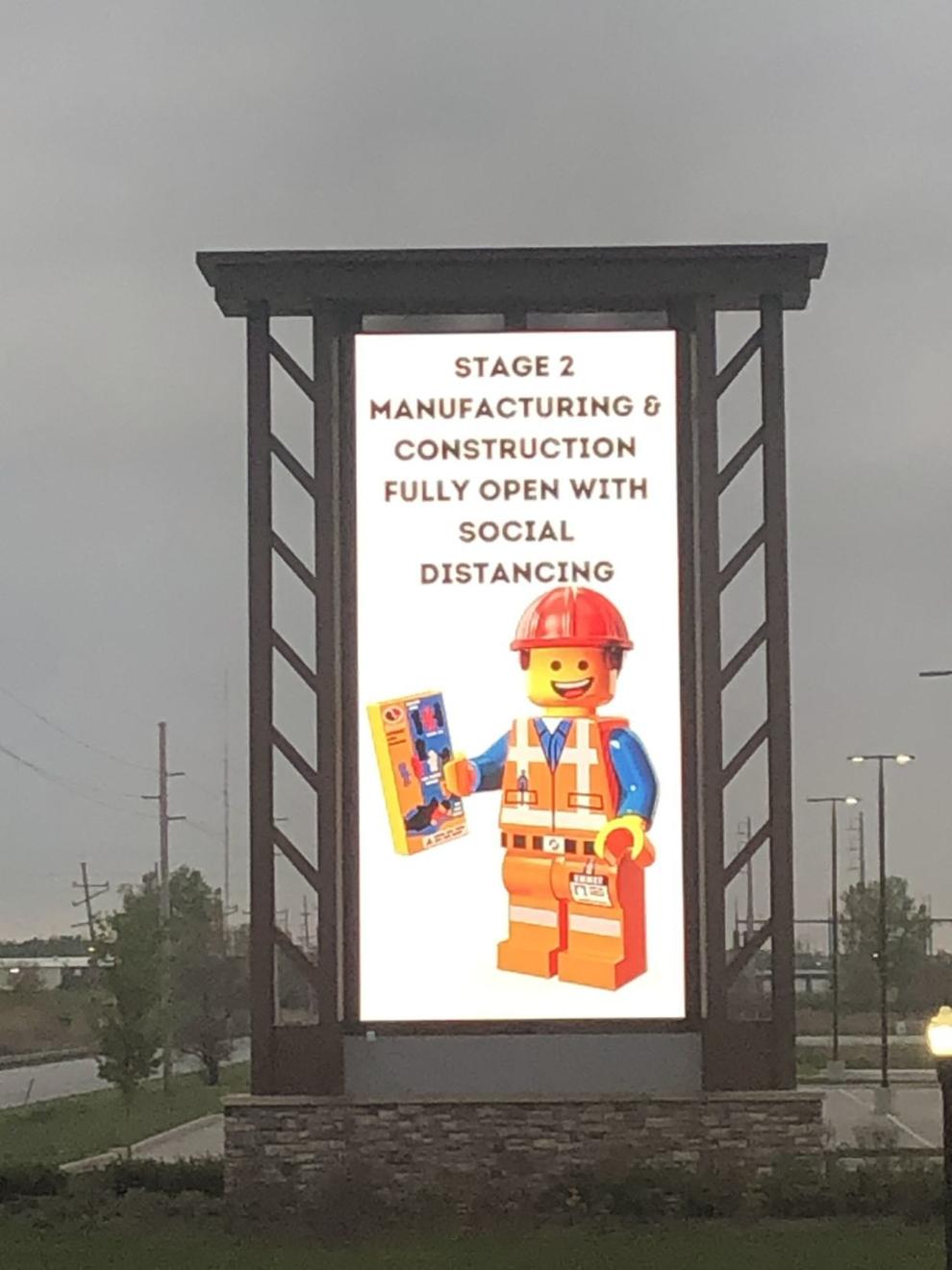 Stage 2: Retail stores open at 50% capacity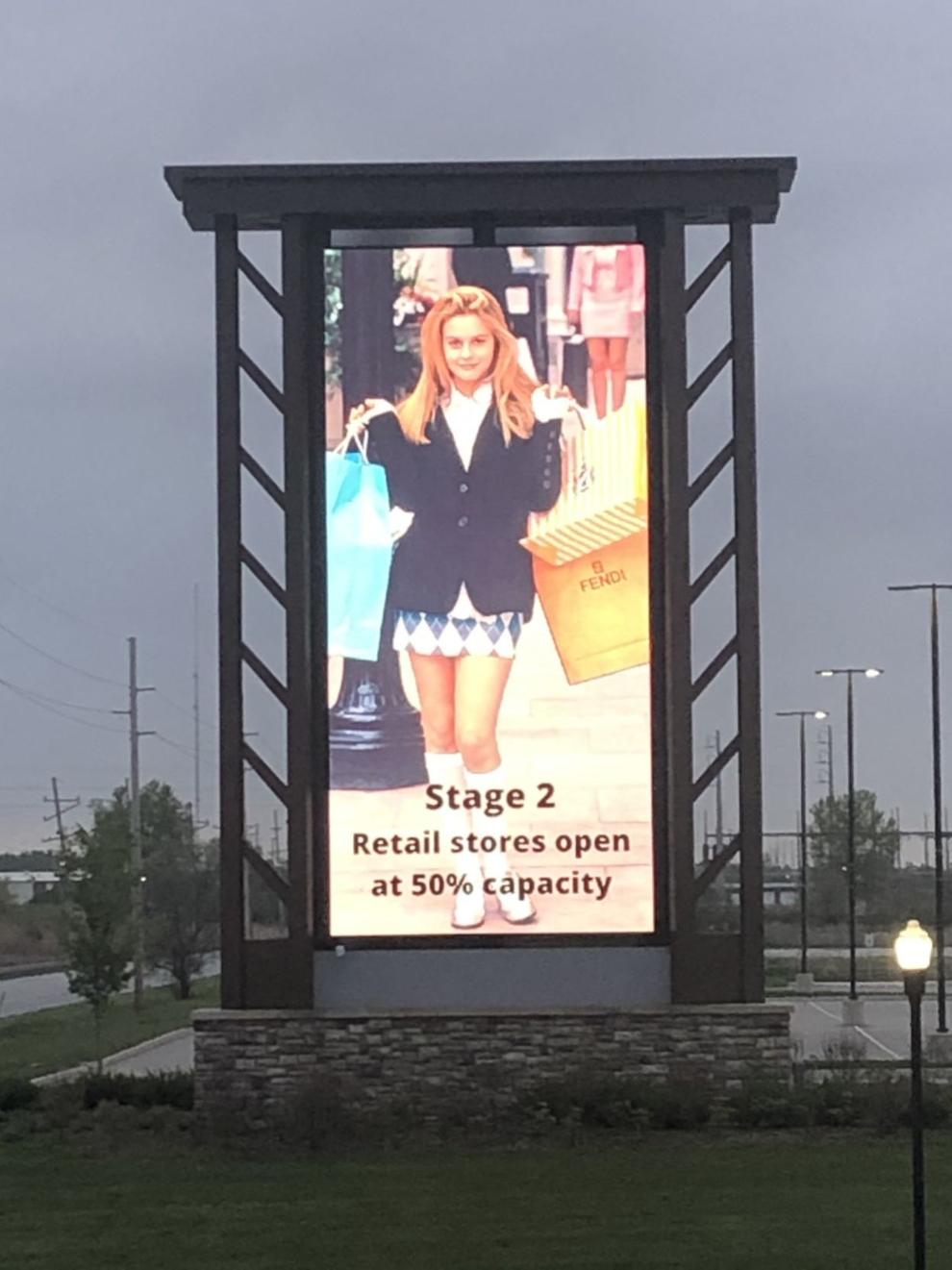 Stage 2: Salons, tattoo shops, etc. open by appointment only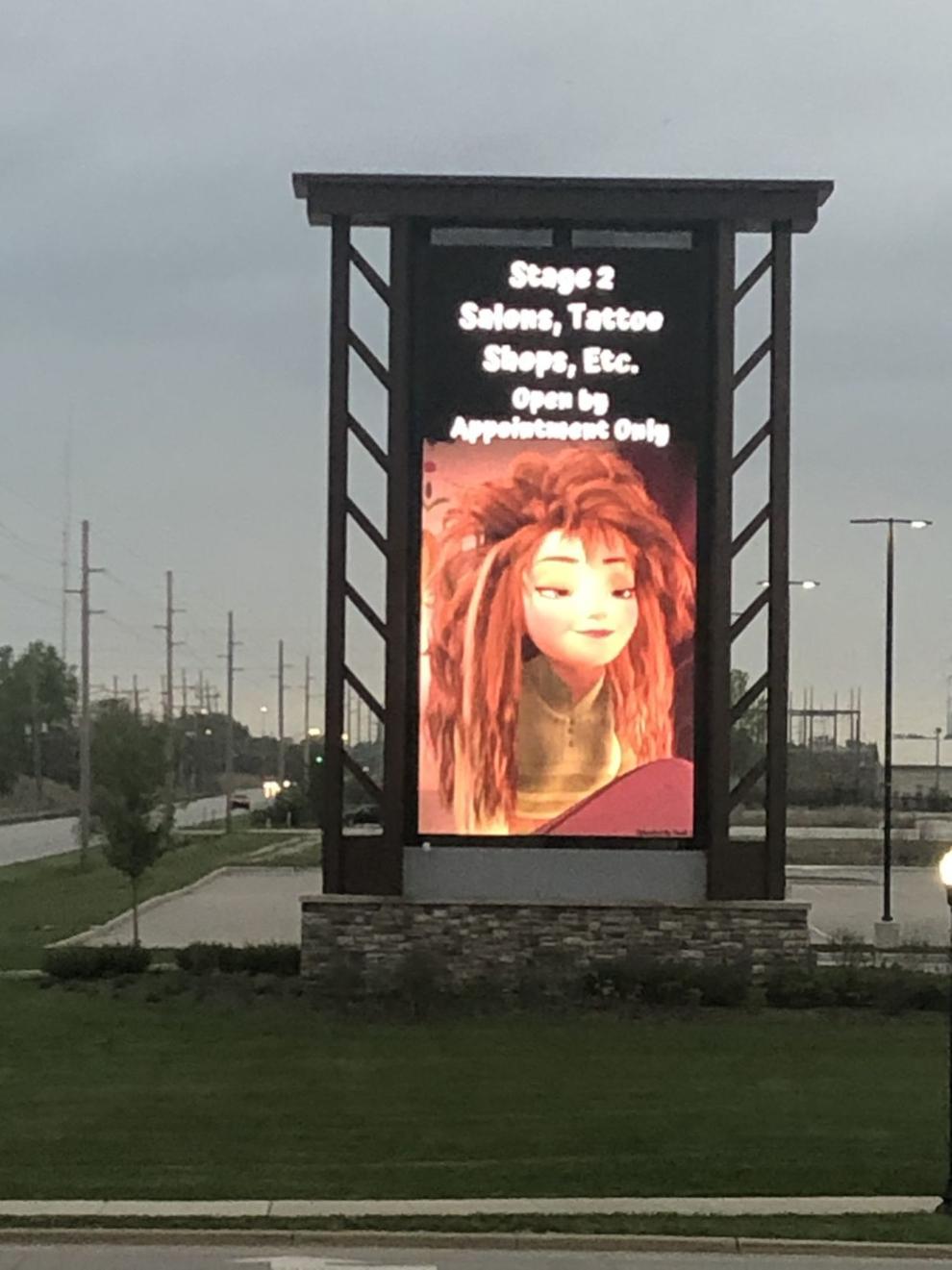 Gallery