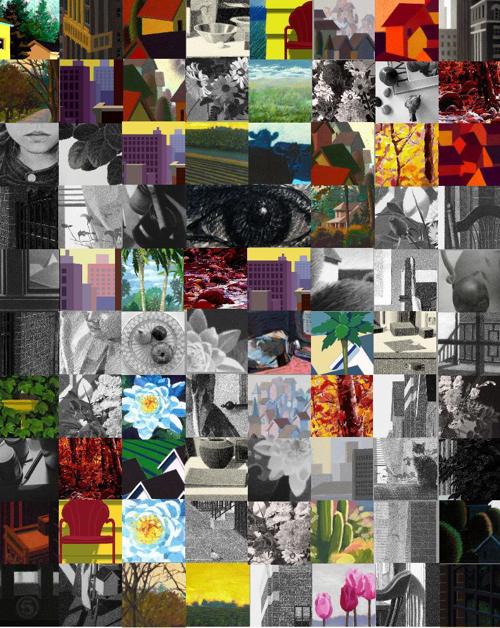 The Miller Beach Arts & Creative District has brought together a varied group show to Gary's lakefront Miller neighborhood that "represents 300 years' worth of dedication to the arts collectively."
Artists from Northwest Indiana, Chicago, Arizona and Michigan will display 50 pieces of paintings, photography, sculpture, fiber art and mixed media at the Marshall J. Gardner Center for the Arts at 540 S. Lake St. in Gary.
"Anatomy of Artists: A Group Exhibit" will open Oct. 11 with a reception from 6 to 9 p.m.
Richard Pociask helped organize the show, which features the work of the sculptor Leslie Scruggs; weaver Lourdes S. Guerrero; flora-inspired mixed-media artist Helen Gotlib; photographer Larry Chait; sculptor Karin Kirulis; watercolor painter Paul Davey; and photographer, painter and sculptor Marlene Krygowski, who founded the GAG gallery in Chicago. Pociask's friends and colleagues have exhibited their art both across the country and internationally.
"Richard Pociask has spent most of his life devoted to his art. He has created a wide variety of work with a main focus on drawing, painting, printmaking and applying his form of drawing on 3D objects," The Miller Beach Arts & Creative District said in a news release. "A prominent amount of Richard's work is detail-oriented, but in a subtle and simple manner. All is reduced to its simplest form; 'hard lines with an organic touch.'"
The "Anatomy of Artists" group exhibition will be on view in the pharmacy-turned-arts center through Nov. 3.
The gallery is open from noon to 6 p.m. on Thursdays; from noon to 9 p.m. Fridays; from 6 to 9 p.m. Saturdays; and from 1 to 4 p.m. Sundays.
Stay up-to-date on what's happening
Receive the latest in local entertainment news in your inbox weekly!