What to watch this week, including M. Night Shyamalan's "Old" in theaters, a roundup of Nicolas Cage's best roles, movie news, and more!
The decision, a victory for Angelina Jolie over Brad Pitt, means that the custody fight over their five children, which was nearing an end, co…
Celebrated Russian filmmaker Kirill Serebrennikov is banned from leaving his home country, so he is attending the Cannes Film Festival virtual…
What to watch this week, including "Space Jam: A New Legacy" in theaters and on HBO Max, "Fear Street 1666" on Netflix, a roundup of our favor…
Movie critic Bruce Miller says "Space Jam: A New Legacy" is relying on NBA momentum and celebrity tweets to get it through opening day. The fi…
The film "Public Enemies," which stars Johnny Depp, will be shown July 21 in the ballroom at The Center for Visual and Performing Arts in Munster.
Previews of "Black Widow" in theaters and on Disney+, the second of three "Fear Street" movies on Netflix, a roundup of the best films of the …
Here's a closer look at a couple of new family-friendly films.
Which ones did we miss? Tell us about it here.
Previews of No Sudden Move on HBO Max, Fear Street and America: The Motion Picture on Netflix, Zola and The Forever Purge in theaters, a round…
Pity the kids movie that follows Pixar's act.
It's intriguing to imagine Liam Neeson's management team, contemplating his next film. Perhaps "Uber Express"? Maybe "Lyfted Up"?
This weekend is all about F9, but there's a new Liam Neeson action flick among other good streaming premiers. And, of course: The latest movie news!
Apparently, three of the six children that Angelina Jolie shares with her ex-husband Brad Pitt were ready and willing to testify against their…
Here's a look at zombie film history through the decades, including 20 films that marked a major moment in the development of the genre. 
Vin Diesel made a mark as the street racer patriarch in the "Fast and Furious" franchise, but the storyline starring his longstanding characte…
The hosts of the 'Just to Be Nominated' podcast talk 'In the Heights,' recommend films that 'Fast & Furious' heads would love, take a dip …
The 20th Tribeca Festival is aiming to not just rebuild itself after its 2020 edition was largely scuttled by the pandemic, but to help revita…
All pairs on this list have the same basic plot once you strip away the details.
LGBTQ+ representation has always existed in films, but how much has it evolved?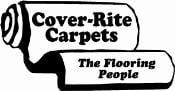 Cover-Rite Carpet & Design Center

Midwest Express Clinic / Crown Point
Blink and you missed some info about Loki.
Stacker chose 15 pairs of films that have eerily similar plots: All pairs on this list have the same basic plot once you strip away the details. 
These shots include final moments of anguish, elation, surprise, and wonder.
Stacker compiled data for all films on Netflix to bring you the very best the streaming service has to offer, using IMDb user ratings and Meta…
Here's a look at the top 25 American time travel films, according to IMDb and Metacritic scores.
Titles can drastically change how a film is perceived by audiences. Take, for example, "Do Androids Dream of Electric Sheep?" in place of "Bla…
If you can't vacation in Vienna, at least you can hang out in the historic city with Jesse and Celine in "Before Sunrise."