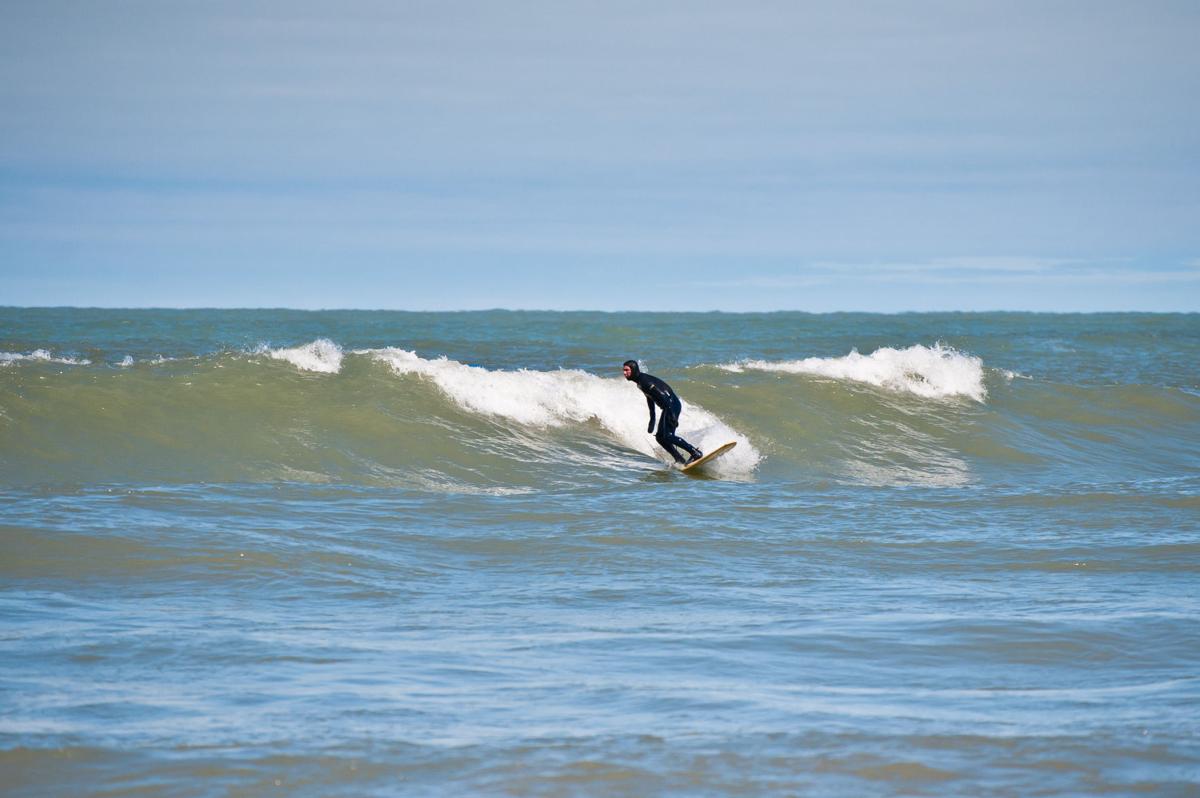 A fascinating documentary on the surfing scene throughout the Southern Lake Michigan area will be in the spotlight on Sunday.
"Southend: The Place Where I Go Surfing" will be screened at 7 p.m. Sunday at The Wilmette Theatre in Wilmette, Illinois.
The movie, by filmmaker Pat Noyes, is dedicated to "the hearty souls of Southern Lake Michigan." Various surfers from Northwest Indiana are featured in the film, including NWI resident Bernie Konrady.
"I'm honored to be a participant in the film," said Konrady, owner/founder of Konrady Plastics in Portage. "It's a well-done film," Konrady said, adding movie goers will see surfing footage as well as hear interviews with the surfers.
Konrady, who has been surfing for two decades, said there are a "core group" of enthusiastic surfers in the Region. According to Konrady, among popular surf sites in NWI are the area around the Michigan City Pier; Portage Lakefront and River Walk; Michigan City Breakwall; The Whiting Public Park and Whihala Beach in Whiting. The film also features surf sites in Michigan.
Konrady, a Michigan City resident who grew up in Gary, said good surfing season is really anytime that the lake "isn't frozen." But he said there isn't always a surf.
"It's dependent on the waves which are created by the wind," Konrady said.
In addition to the film, Dave Benjamin of the Great Lakes Surf Rescue Project will deliver a short presentation about the dangers of Lake Michigan and practical solutions on avoiding incidents and accidents.
An art exhibit inspired by surfing will also be on display Sunday before and after the screening. The exhibit, curated by Younsoo Flynn, will feature works by Frank Dudley, Jack Flynn, Mike Killion and Jason Lukas.
FYI: "Southend" will be screened at 7 p.m. Sunday at The Wilmette Theatre, 1122 Central Ave., Wilmette. Visit wilmettetheatre.com. Admission to the event is free.