Carl Barat has opened up about the unbreakable bond he shares with his bandmate Pete Doherty.
British pop star Louis Tomlinson has confessed he used to feel under pressure to match the success of his One Direction bandmates.
LOS ANGELES (AP) — Rapper YG was arrested Friday at his Los Angeles home on suspicion of robbery just two days before he is scheduled to perfo…
The Haden Triplets, "The Family Songbook" (Trimeter Records)
NEW YORK (AP) — Celebrities, beware: "Punk'd" is being revived. And this time Chance the Rapper is the one doing the punk'ing.
Dolly Parton can now add "social media prowess" to her laundry list of talents.
Eminem has scored a UK chart double, topping both the Official Albums and Official Singles Charts with his new record 'Music To Be Murdered By…
Pet Shop Boys believe modern pop music is "very narcissistic and introverted" and not "euphoric" enough.
There's always a party atmosphere at Charlie Wilson's concerts.The singer, known as the former front man of The Gap Band, recently brought his…
NEW YORK (AP) — The ousted head of the Grammy Awards says that music's biggest awards are tainted because of conflicts of interest that infect…
CHICAGO (AP) — A judge on Thursday agreed to allow a girlfriend of R. Kelly retrieve her belongings from the singer's home in Trump Tower in C…
Aerosmith's drummer, Joey Kramer, is suing his bandmates because they won't let him play as the band is set to perform and be honored at Gramm…
It's now official. The Steepwater Band will release its seventh and latest full-length studio album, "Turn of the Wheel," on April 24 via the …
Music fans interested in the story songs and close harmonies that were staples in singing group America's catalog would have been happy to be …
Who knows how things will really play out Sunday when the awards are handed out live from the Staples Center in Los Angeles. Here are some goo…
SAO PAULO (AP) — A few days before Christmas, renowned pianist João Carlos Martins summoned his friends to a Sao Paulo bar so he could show of…
Celebrity birthdays for the week of of Jan. 26-Feb. 1.
Guns N' Roses lead guitarist Slash says the band are unsure how to drop new material because of the "nature" of the music industry nowadays, b…
BOSTON (AP) — A judge has told Aerosmith's drummer Joey Kramer to dream on if he hopes to rejoin the band as it's set to perform and be honore…
NASHVILLE, Tenn. (AP) — What started as a joke on Twitter about an unwritten rule among country radio stations not to play two female artists …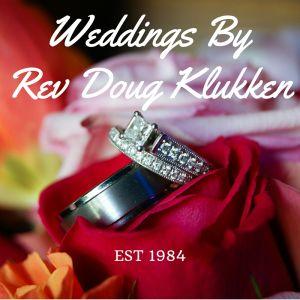 Weddings by Rev. Doug Klukken - NWI Wedding Officiant
ALBUQUERQUE, N.M. (AP) — Netflix Inc. announced it is making additional investments in New Mexico including a jobs training program and the pr…
NEW YORK (AP) — Some artists record Christmas albums to fulfill a recording contract. But not John Legend. And now he has a Grammy nomination …
Lady Gaga's song 'Stupid Love' has been leaked on fans and N-Dubz members Tulisa and Dappy have been credited on two other new tracks.
Pearl Jam have returned with new single "Dance of the Clairvoyants' from their first album in seven years.
Aerosmith have issued a statement after the band's drummer Joey Kramer filed a lawsuit against them for allegedly not allowing him to perform …
BTS are set to head out on their 'Map of the Soul' world tour, which kicks off in April and will see them play North America, Europe, Japan, a…
Alicia Keys has announced a worldwide tour this year - her first in seven years.