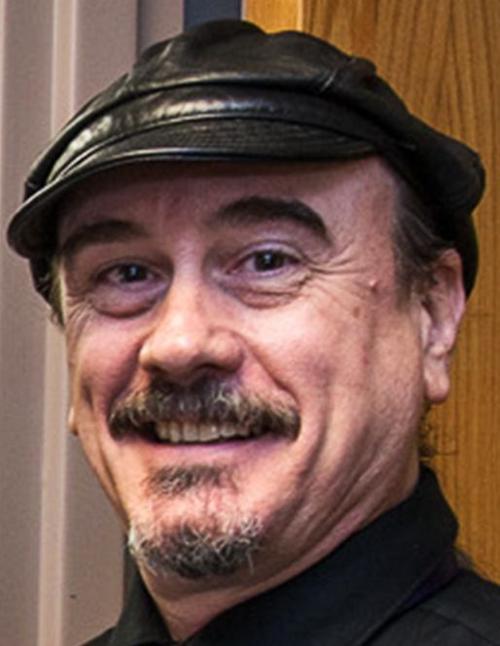 As my weekly column actually falls on Thanksgiving Day, it seemed an appropriate time to reflect on some of the things I am most thankful for in relationship to my now 40-year career in the entertainment profession and being an active member of the Chicagoland music community.
It is likely these words would not be written today if not for Highland High School teacher Joe Fetty. He cared enough about a student who had no career goals when fate landed me in his Radio, Television and Communications class my junior year. During that one semester in 1976, this amazing educator cared enough to help change my trajectory in life. To him, I am grateful every day.
Then, there were those who encouraged this eager young writer/broadcaster to keep pushing forward when doors were not opening, and a few special people who helped open a few doors early on to start my journey.
There was Morris Cochran (known on air as newsman "Morris Wayne") who hired me for my first radio gig at WLNR-106 FM in Lansing and taught me the ropes of writing a radio news story. There was Rev. Harold Patton who hosted the first radio program I engineered at WLNR-106 FM and who, along the way, educated me on African-American culture in music, from gospel to blues and jazz. There is Hegewisch Records owner Joe Sotiros, who challenged me in late 1978 to take the reins as editor of a new publication he was underwriting called "Night Rock News." That lead to meeting Hugh Buchanan and Paul Hoffman, who made me promotions director of their iconic 1,600 capacity concert club, Pointe East, beginning my side career in the night club biz.
I would be remiss to not thank Robert Messenger who took a chance and published my first "Local Scene" column in The Times on Nov. 3, 1982 (making this my 32nd year of writing for The Times). My gratitude is extended to the many editors that followed him.
Thanks need be given to radio man Scott Rosenberg for reaching out and convincing me in the early 2000s to return to radio broadcasting.
Thanks also for special friendships developed over the years, born out of professional encounters when my path crossed with others. At the top of that list is Chicago photojournalist Linda Matlow, whom I partnered with on assignments for numerous magazines over the years. I'm thankful for the many special friendships that developed with musicians, songwriters and other entertainers.
I'm also grateful to my older sisters Marie and Charlotte, who put up with having a tag-a-long little brother and in doing so exposed him to the world of '60s music and pop culture. And thanks to my parents -- Ernie and Gabrielle Lounges -- who despite not liking rock 'n' roll music and not always agreeing with my career choices, never faltered in encouraging me to succeed. And to my kids Sarah and Dylan, who had to put up with daddy's crazy hours and deadlines. Finally, there is a very special kind of "thankful" reserved for my wife Alice, who has taken over from my folks when it comes to encouragement.
All of these people mentioned and many others not, enabled my career in the entertainment profession and for that, I am forever grateful and it is them I am thinking of in the hours leading up to the carving of the turkey, and the soon to follow nap in the recliner.
It is my wish that this week's column makes Times readers take pause to reflect on the people and things in their own lives for which they are most thankful.
Last, but not least, my greatest gratitude is for the many readers and listeners who have come on this life's journey with me over the years. Those people are the reason I've had the opportunity to write a column each week and why I continue to produce my twice weekly radio show ("Midwest BEAT") for Lakeshore Public Radio.
Wishing you all a wonderful and blessed Thanksgiving!