Hard Rock Casino Northern Indiana kicks-off its brand-new Hard Rock Live performance venue tonight with Chicago-based metal rockers Disturbed christening the stage. Music starts at 8 p.m. with Pop Evil opening.
Known for such alt-metal hits as "Down with the Sickness," "Stricken" and "Inside the Fire," Disturbed received a "Best Live Performance" Grammy nod for  "Inside the Fire" in 2009, and in 2017 received another "Best Live Performance" Grammy nomination for their haunting treatment of Paul Simon's "The Sound of Silence."
Z'Nuff takes a stab at being 'Fab'
Blue Island-based national rock band Enuff Z'Nuff's fondness for The Beatles has been well documented over the years, and many of the band's own original songs have been described as Beatlesque.
Led these days by co-founder, vocalist and bassist, Chip Z'Nuff, the Southside quartet has decided to go "all in" on their Beatles fandom with their latest album, "Enuff Z'Nuff's Hardrock Nite," via Italy's Frontiers Music. The new collection features 10 covers of Beatles songs and a couple songs from Lennon and McCartney's solo catalogs. Among those given the Z'Nuff treatment are "Dear Prudence," "Eleanor Rigby," "Helter Skelter," and "Back In the U.S.S.R." CD and digital formats of the album will be available on Nov. 12, with vinyl LPs scheduled for a Dec. 10 release.
The new album finds Enuff Z'Nuff and current cohorts -- Tony Fennell (guitar), Tory Stoffregen (guitar), Daniel Benjamin Hill (drums) -- offering up their reinterpretation of these classic tracks with no samples, no synthesizers and no wizards behind the curtain. "It's just four cats in the studio paying respect to their heroes," said Z'Nuff. The record label describes "Enuff Z'Nuff's Hardrock Nite" as "a colorful Cadillac Escalade driving 100 mph on the freeway without rules or regulation and just livin' the dream." More: enuffznuff.com.
• The mind-blowing sights and sounds of a Pink Floyd concert get recreated Saturday at Hobart Art Theater (230 Main St.) in Hobart by tribute group, Echoes Of Pompeii. A top shelf visual show with lasers, lights and fog is presented as the 10-piece outfit recreate Pink Floyd's best loved material, with a few surprises. Doors at 7 p.m./Showtime at 8 p.m. Tickets start at $25 advance/$30 day of show, with VIP packages available. More: brickartlive.com.
• Northwest Indiana indie artists STOP.DROP.REWIND hosts an intimate preview party tonight at 7 p.m. where fans can hear their new CD, "Heavy Love," performed live from start to finish. The all ages event is at The Record Bin (1601 Franklin St.) in Michigan City, with Michigan City native Kasim Whiting opening the night with a solo set. Only 40 tickets are available for this event. $5 admission. More: 219-210-3813 or stopdroprewind.com.
• Hard Rock Casino Northern Indiana (5400 W. 29th Ave.) in Gary presents the country-rock party band, Cowboy Jukebox at 9 p.m. on the Hard Rock Cafe Stage. The quintet performs country covers with a focus on the 1990s and 2000s. On Saturday, the Cafe stage welcomes back Chicago-based hard rock/pop group, 7th Heaven. More: 219-228-2383.
• In other Kazonis news... Nick's other group, Caught On Cline (with Alex Akers, Nik Jay and Tommy Fell) has gotten physical copies in hand of the new 8-song CD -- "1. The Next Set." A 5 p.m. "CD Release Party" is planned Nov. 20 at The Hellenic Cultural Center (8000 Madison St.) in Merrillville. Tickets: $15 advance/$20 at door. Info/Tickets at caughtoncline.com.
• Hollowpoint Band puts drive in their country on Saturday at D.W.'s Junction 2-65 (2971 E. 181st Place) in Hebron. Showtime is 7 p.m. On Sunday, the venue features several local artists donating performances for a 2 to 10 p.m. benefit event to help the family of local music veteran Mike Catsban of Portage, who passed away earlier this month. Mike was in a variety of popular regional bands over the years and was greatly respected by his peers, who will memorialize him with music on Sunday. More: 219-670-5127 or dwsjunction265.com.
• Country-rock is on the menu Friday at Avenue 912 (202 W. Ridge Road) in Griffith, where a $7 ticket gains general admission to a double-bill of Nicole Jamrose (7 p.m.) and Honky Tonk Attitude (9 p.m.). On Saturday, it's Dick Diamond & The Dusters for a $10 admission. More: 219-306-6790.
• Tonight singer/songwriter Jason Murphy performs solo acoustic at Elements Wine Bar (23 Washington St.) in Valparaiso. Friday features the Marty "Big Dog" Mercer Band, and on Saturday the rockin' sounds of Scotty & The Bad Boys will be heard at Elements. Music starts at 7 p.m. nightly. More: facebook.com/elementswinebar.
• Leroy's Hot Stuff (333 W. U.S. 20) in Porter features the jam rock of Chester Brown & Friends on Friday. Then on Saturday, after a long hiatus from local stages, veteran Region guitarist Marty Carr (of Shuddup & Drive fame) is returning to live performing, when he hosts what's being billed as "Marty Carr's Return Jam." Many area musicians are expected to be on hand to welcome back this beloved local guitar-slinger. Music runs 8 p.m.-midnight both nights. More: leroyshotstuff.com or 219-926-6211.
• The Nomad Planets come into orbit this Saturday at Finnegan's Pub (1074 Joliet St.) in Dyer. Looking forward, Greg Ashby and Chris Grove team up next Wednesday at 8 p.m. followed by Chris Grove and Mark Rongers next Thursday at 9 p.m. More: 219-865-9896 or finnegansdyer.com.
• A strong double bill is featured at Fitzgerald's (6615 Roosevelt Road) in Berwyn on Saturday with blues guitar great Lurrie Bell performing a solo set at 8:30 p.m., followed by a full concert set from the eclectic Chi-town rockers The Claudettes. Tickets: $15. Proof of vaccination or negative Covid test result within 72 hours required to enter. Masks are required. More: fitzgeraldsnightclub.com.
• The Open Mic Monday at The Record Bin (1601 Franklin St.) in Michigan City finds rockin' duo Flood Plain making their debut as stage host this coming Monday. Backline is provided for the 6-9 p.m., all ages event with complimentary light refreshments. Early sign up recommended. No charge. More: 219-210-3813.
• Congratulations to NWI singer-songwriter and guitarist Eric Lambert on the continued international success of his latest solo album, "Beating The Odds." Various songs from the recently released album have been getting picked up by radio stations all around the globe. More: facebook.com/ericlambertguitar.
• Friday on the 89.1FM-Lakeshore Public Radio program, "Midwest BEAT," the celebrity guest at 1 p.m. will be music historian and critically acclaimed author Marc Myers, to discuss his new book, "ROCK CONCERT: An Oral History as Told by the Artists, Backstage Insiders, and Fans Who Were There," out on Nov. 9 via Grove Atlantic Books.
The Tuesday (11/9) evening edition of the program will feature legendary bassist and session musician Leland Sklar, fresh from playing Oct. 30 with Carole King at The Rock And Roll Hall of Fame for her induction ceremony. Sklar is member of a supergroup of session musicians called, The Immediate Family, who has just released a self-titled album on Quatro Valley Records. Stream at lakeshorepublicradio.org.
Gallery: A behind-the-scenes look at Hard Rock Live
Tour of the Hard Rock Live performance venue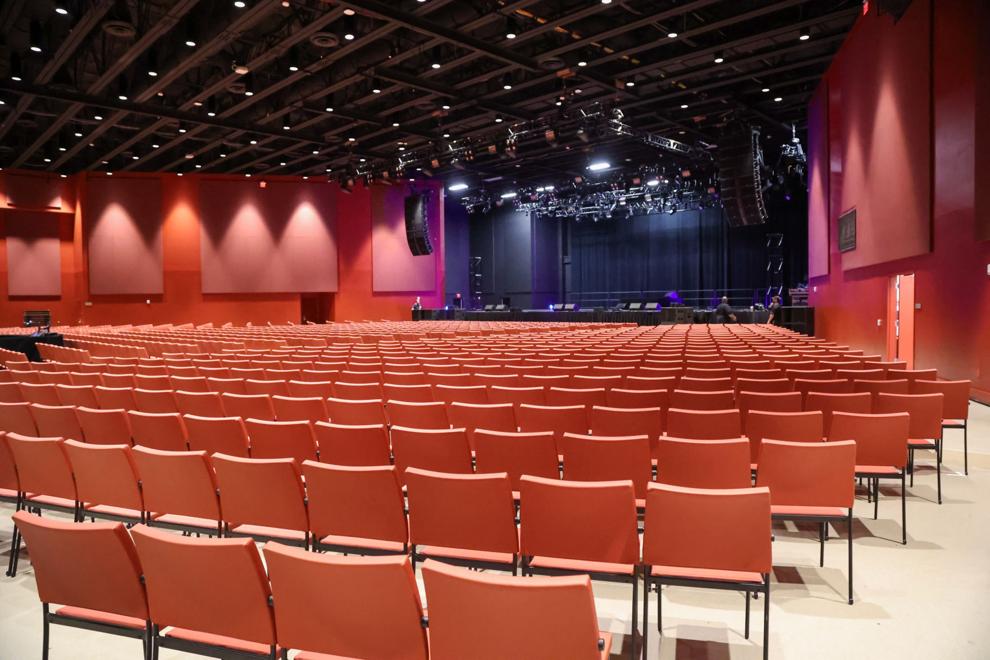 Tour of the Hard Rock Live performance venue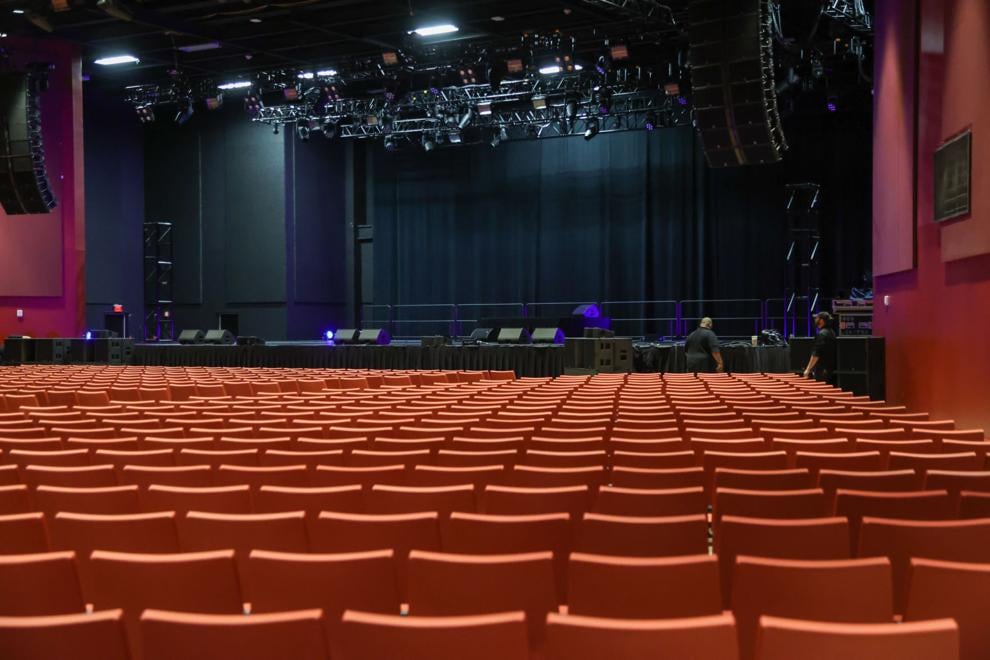 Tour of the Hard Rock Live performance venue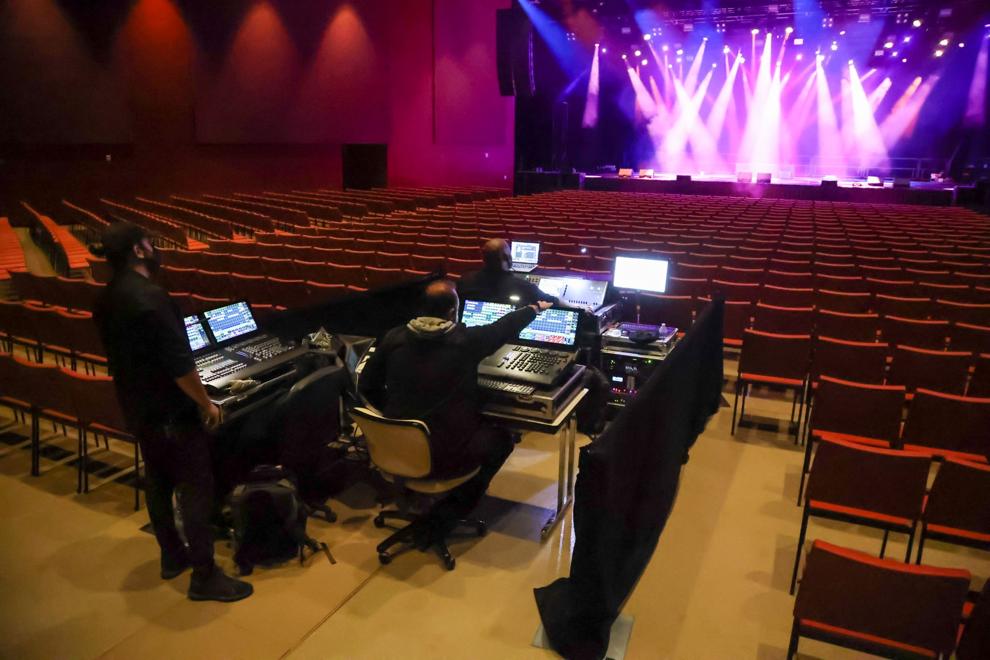 Tour of the Hard Rock Live performance venue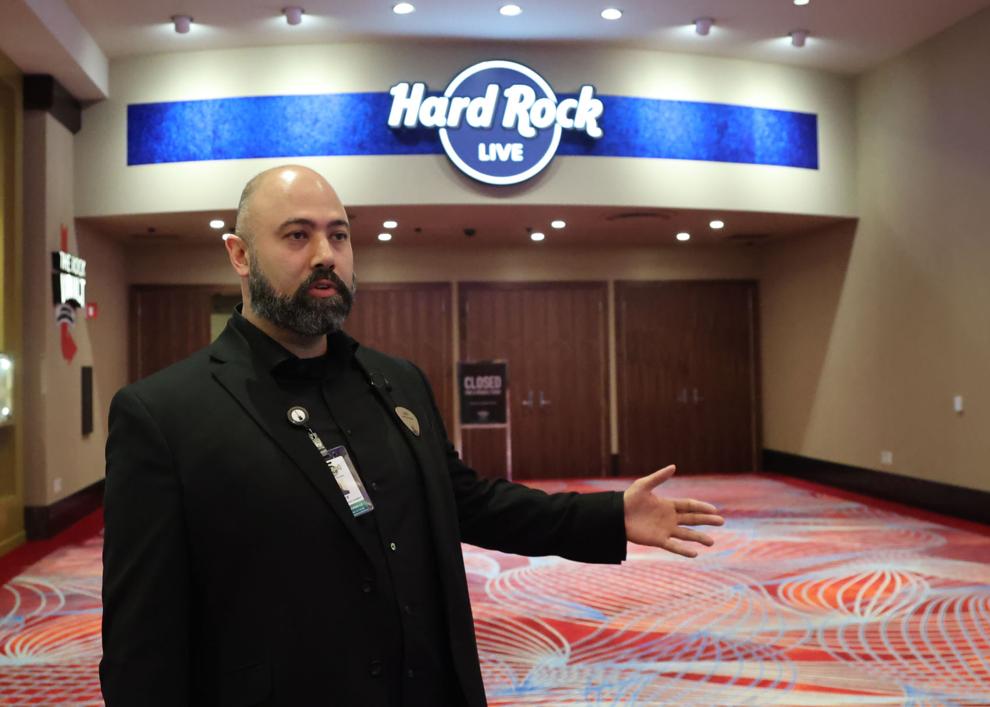 Tour of the Hard Rock Live performance venue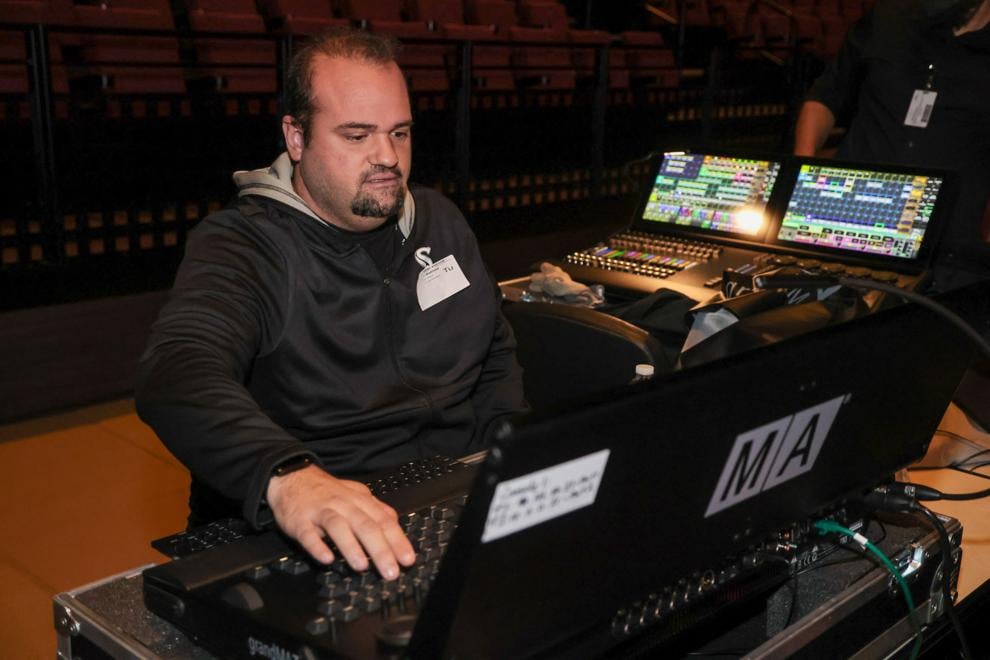 Tour of the Hard Rock Live performance venue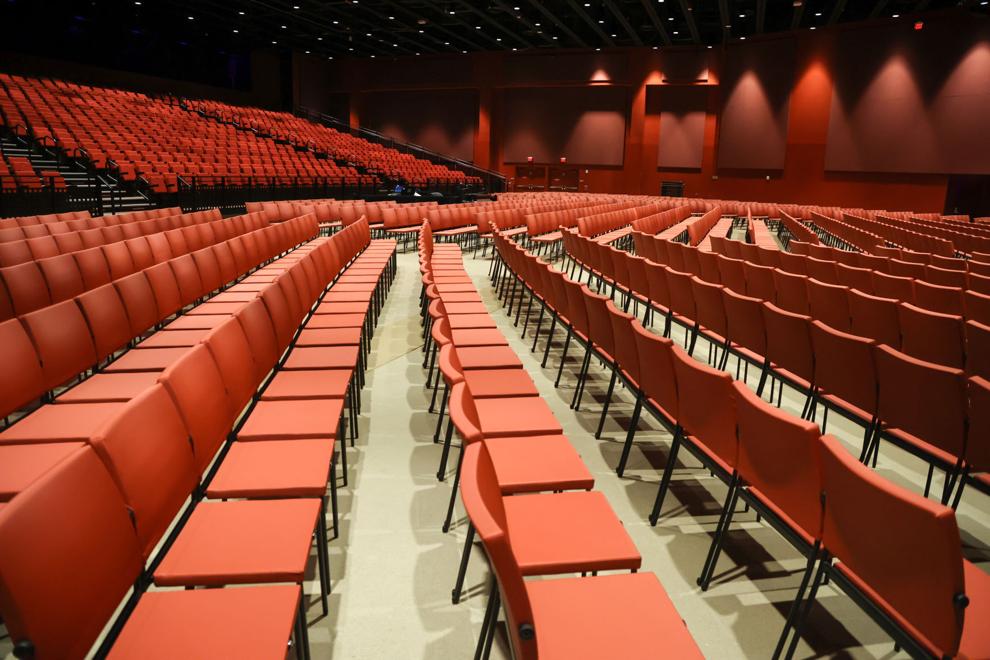 Tour of the Hard Rock Live performance venue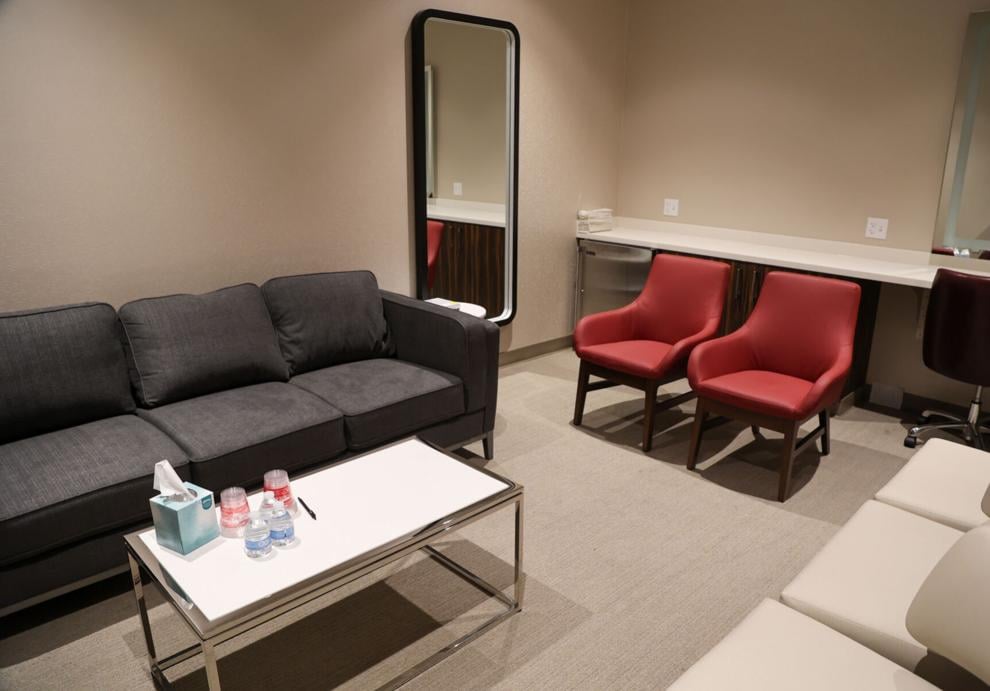 Tour of the Hard Rock Live performance venue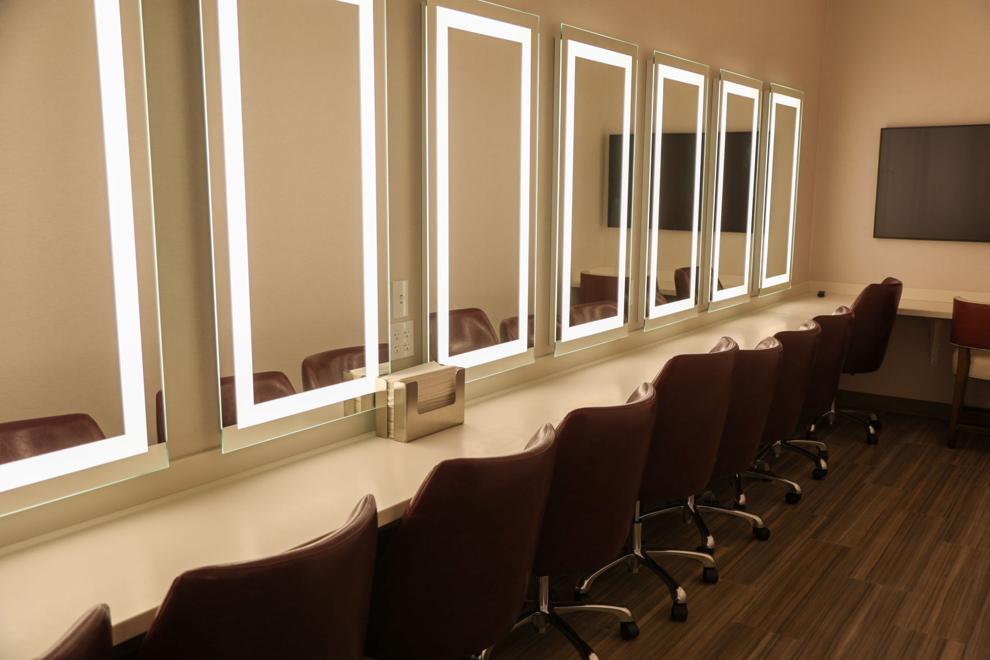 Tour of the Hard Rock Live performance venue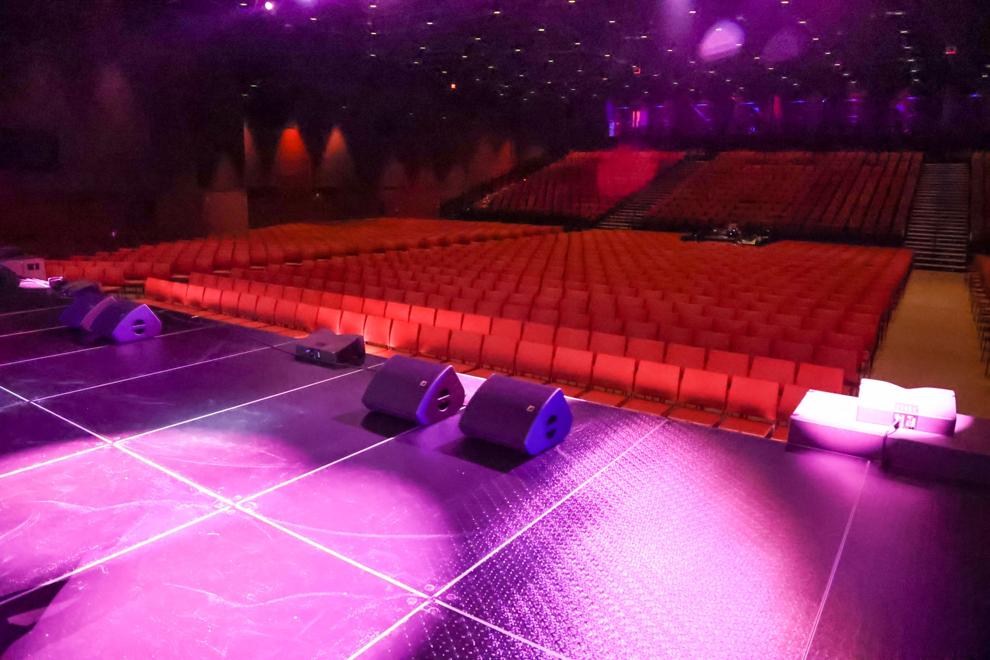 Tour of the Hard Rock Live performance venue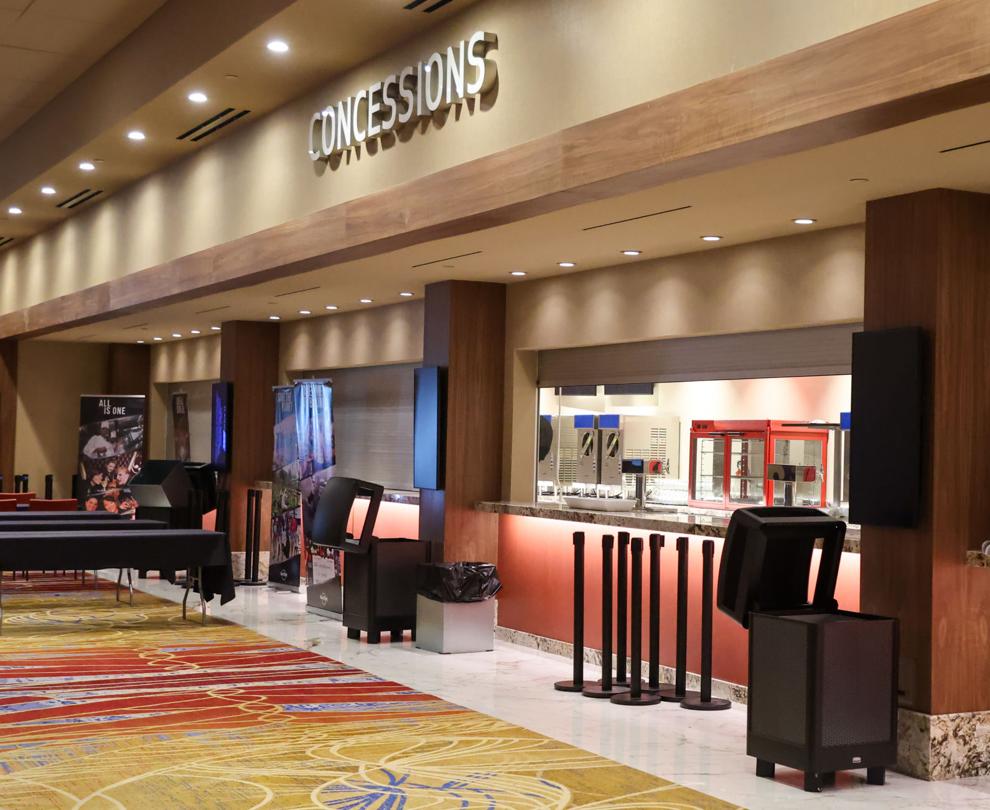 Tour of the Hard Rock Live performance venue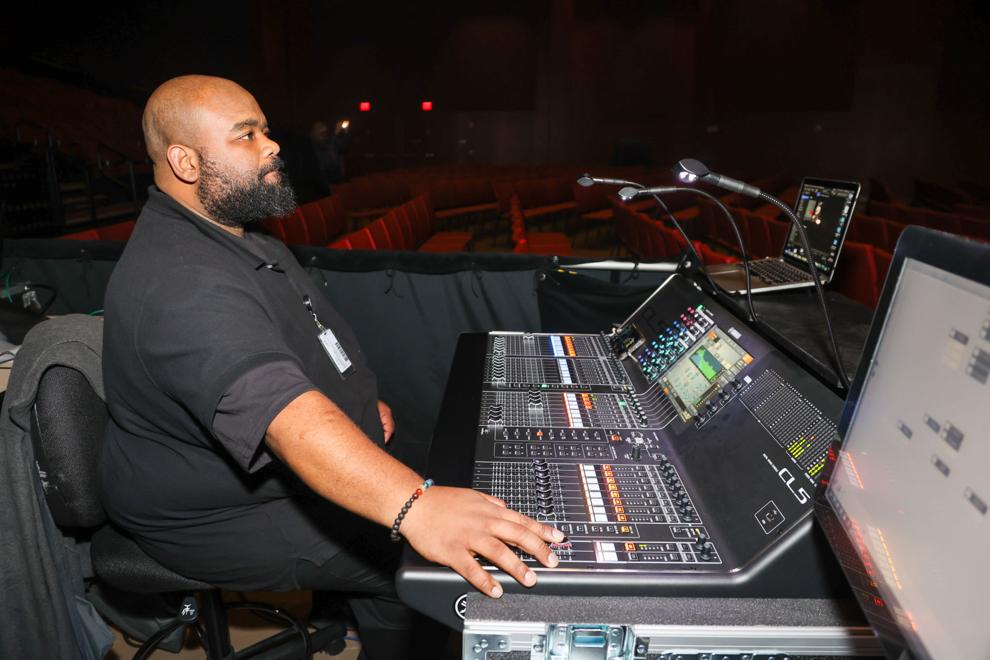 Tour of the Hard Rock Live performance venue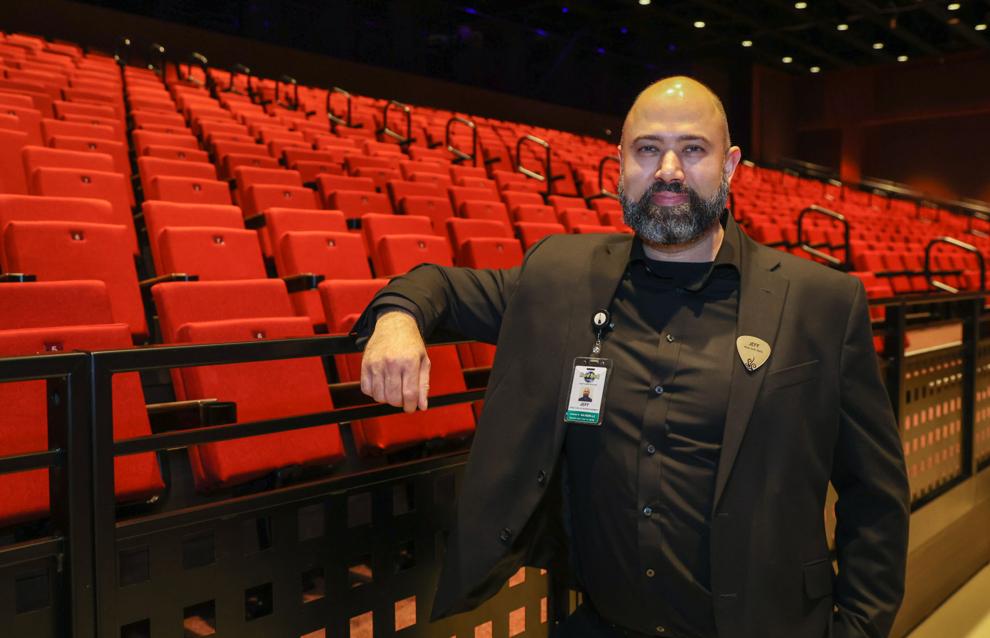 Tour of the Hard Rock Live performance venue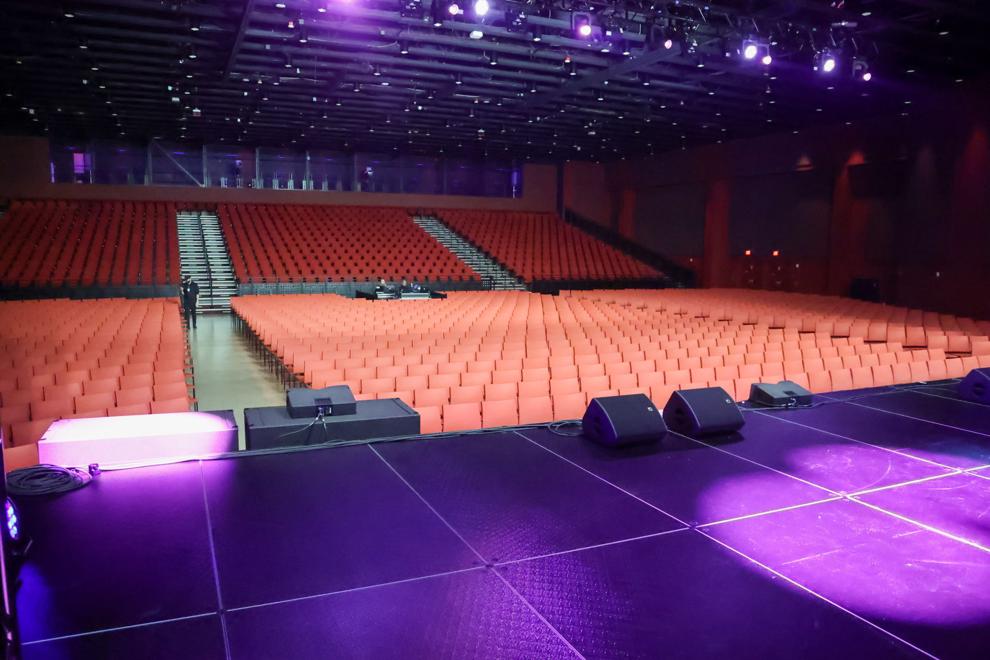 Tour of the Hard Rock Live performance venue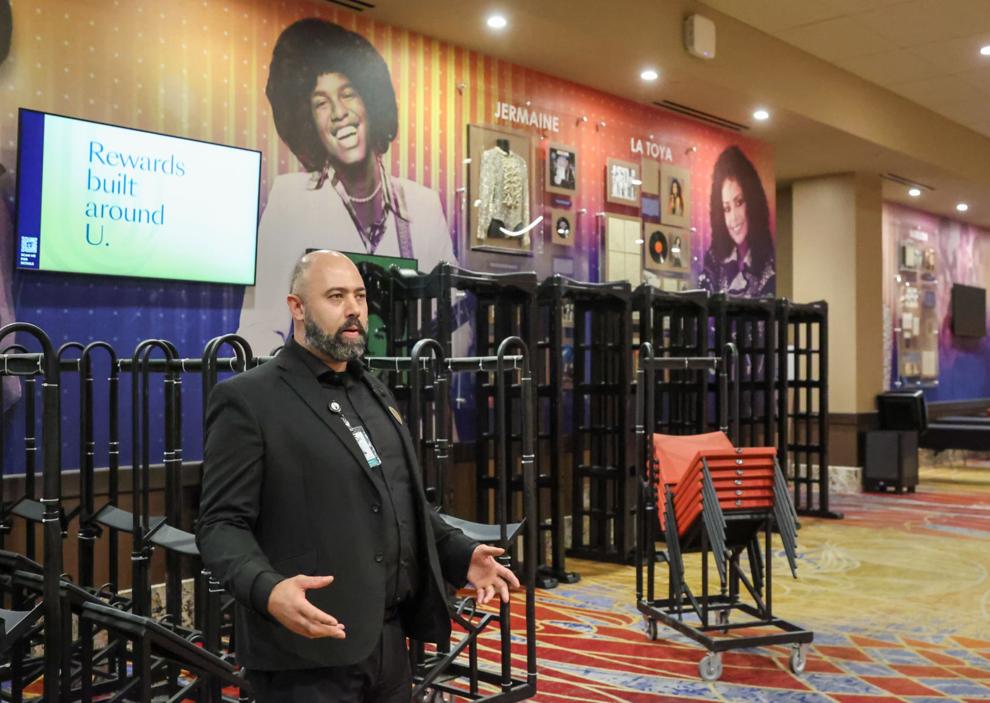 Tour of the Hard Rock Live performance venue