Allman Brothers tribute group Midnight Rider returns to NWI after more than a two year absence on Saturday at Hobart Art Theater (230 Main St.) in Hobart. The seven-piece group last rocked the Region in 2018, when they packed Crown Point's Bulldog Park Amphitheatre.
Midnight Rider was originally scheduled to play the Art in 2020, until COVID derailed it and other concerts. "It's taken a while to get things rescheduled, but we're finally going to get to perform at the Hobart Art Theater we've heard so much about," said guitarist Jeff "The Professor" Bachemin.
Opening on Saturday with a solo set is Jeff Massey, the vocalist, guitarist and primary songwriter of NWI-based international recording and touring group Steepwater Band. Tickets range from $15 to $22. More: brickartlive.com.
Massey and Bachemin both guest Friday on the 89.1FM-Lakeshore Public Radio program, "Midwest BEAT." Massey appears from 1-2 p.m. and Bachemin appears from 2 to 3 p.m. Stream live at lakeshorepublicradio.org.
Unlike many "tribute" groups, a Midnight Rider performance is not about costumes and gimmicks, but rather about the music. The Allman Brothers Band created music that has inspired generations of fans and Midnight Rider prides itself in recreating that music as authentically as possible.
Midnight Rider's members are all seasoned veterans, who at various points in their respective careers, have performed with such top artists as Billy Preston, Willie Nelson, Lowell George (of Little Feat), and actual Allman member Butch Trucks. More: midnightriderlive.com.
On Sunday night, a one-time MTV rock icon will "wing" in to play a unique, unplugged show at the Art. Kip Winger is the bassist, vocalist and songwriter of the melodic hard rock group WINGER, a staple on MTV during the then all music channel's heyday. Kip also spent a few years playing bass with the Alice Cooper band, recording on such albums as "Constrictor" and "Raise Your Fist And Yell."
Winger was nominated for an American Music Award in 1990 for "Best New Heavy Metal Band," after having already sold millions of copies of their first two albums "Winger" and "In the Heart of the Young," which spawned six Top‐40 radio singles.
"I do all the Winger (band) hits people want to hear and a bunch of stuff from my solo albums," said Winger. "I share some stories and even bring people from the audience up to sing with me. If you haven't seen this show, I recommend it, and not because it's me, but because I think it's a show that is a lot of fun for people."
EARLY WARNING... Tickets are now on sale for the Nov. 18 return of Southern rockers JACKYL to Hobart Art Theater. The chainsaw-slinging hard rockers fronted by Jesse James Dupree sold out the venue when they played there earlier this summer. More: facebook.com/HobartArtTheater.
"THE KING" Continues To Inspire
The annual Elvis Fantasy Fest has been taking place in Portage since 1993 and uses the name and music of Elvis Presley to keep his legacy alive while also raising money for the Porter County Special Olympics.
As in years past, the weekend long event created by Kay Lipps and her late husband Paul Lipps, takes place at Woodland Park Community Center (2100 Willowcreek Road) in Portage. Things start shakin' on Friday at 6 p.m. with a "welcome show" by entertainer Quentin Flagg.
On Saturday the Elvis tribute artists or ETAs as they like to be called, will start competing to be crowned as this year's "King", the chosen one who will represent Northwest Indiana at the "Ultimate ETA Competition" in August 2022 during "International Elvis Week" in Presley's hometown of Memphis. Those scheduled to compete this weekend for the honor before a panel of guest judges are Jimmy Holmes, Leo Days, Pete Tidd, Bryson Vines, Jeff Rachman, Colton Janecke, Brian Puckerell, Jeffrey Garmon, Cote Deonath, Liam Hewitt, Cliff Wright, Eddie Lampert, Brooke Wright, Jordan Poole, Ron Tudor Jr., John Hackler and Curt Lechner.
A variety of non-competing ETA performers -- such as Ted Torres, Taylor Rodriguez and Riley Jenkins -- will also be taking to the stage in their best jumpsuits for special concert sets. Providing the musical backing for all the ETAs will be The Change of Habit Tribute Band. More: facebook.com/ElvisFantasyFest and/or elvisfantasyfest.com.
• The veteran and somewhat iconic jazz and jazz fusion combo -- Freek Johnson -- will be doing an intimate 7 p.m. concert performance tonight for an all ages audience at The Record Bin (1601 Franklin St.) in Michigan City. Tickets are $5 and audience size is limited to 40 people. More: 219-210-3813 or facebook.com/RecordBinMC.
• The cantina will get funky Friday at Leroy's Hot Stuff (333 W. U.S. 20) in Porter as the group Funkinetic turns up the bass. Blues-rockers The Head Honchos return with their dual guitar assault on Saturday. Music runs 8 p.m. to midnight both nights. The 7-10 p.m. Sunday Blues Jam Night is hosted by Corey Dennison. More: leroyshotstuff.com or 219-926-6211.
• The Downtown Charlie Brown Blues Band will be playing a mixture of R&B, Delta, New Orleans and Chicago-style Blues, with a little touch of jazz and rock to further flavor their musical gumbo this Saturday at Elements Wine Bar (23 Washington St.) in Valparaiso. All music starts at 7 p.m. More: facebook.com/elementswinebar.
• The MegaBeatles celebrate what would have been John Lennon's 81st birthday Saturday with an evening of Beatles tunes and solo Lennon tunes at Memorial Opera House (104 Indiana Ave.) in Valparaiso. The first set will be heavy on Lennon compositions, while the second half will be heavier on Beatles songs written by Paul McCartney and George Harrison. More: facebook.com/MemorialOperaHouse.
• Motley Crue tribute band Crue U headlines an 8 p.m. double bill with hard rockers Misfit Toyz on Saturday at Decibels On The Roxx (2524 Portage Mall) in Portage. More: roxxbar.com/decibels.
• Chronic Flannel brings the noise to Blue Chip Casino's Roxx Lounge (777 Blue Chip Drive) in Michigan City this Saturday from 9 p.m. to 1 a.m. More: 219- 879-7711.
• The high energy party music of High Street Band will be found at The Pub (1701 E. 37th Ave.) at Paragon Restaurant in Hobart. More: 219-947-2440.
• NWI singer/songwriter LeAnn Stutler guest DJs Sunday (6-9 p.m.) on the all vinyl WIMS radio program, "Needle Drop" (AM-1420 and FM-95.1 and FM-106.7). Along with bringing in vinyl from her personal collection, Stutler will bring her guitar to perform a few songs live on the air. Stream live at: https://wimsradio.com/listen. Stutler also guest hosts this week's "Open Mic Monday" at The Record Bin (1601 Franklin St.) in Michigan City. Backline provided for the 6-9 p.m., all ages event. Early sign up recommended. More: 219-210-3813.
• New York rocker Willie Nile will be musical guest Tuesday from 7-8 p.m. on the 89.1FM-Lakeshore Public Radio program, "Midwest BEAT." Songs from Nile's new album, "The Day The Earth Stood Still" will be featured as he discusses the album, his career, and his upcoming concert at The Acorn Theater (107 Generations Drive) in Three Oaks, MI. Stream at lakeshorepublicradio.org.
Beatles and Buffett just some of the 'cover' artists in Benches on the Avenue
Beatles and Buffett just some of the 'cover' artists in Benches on the Avenue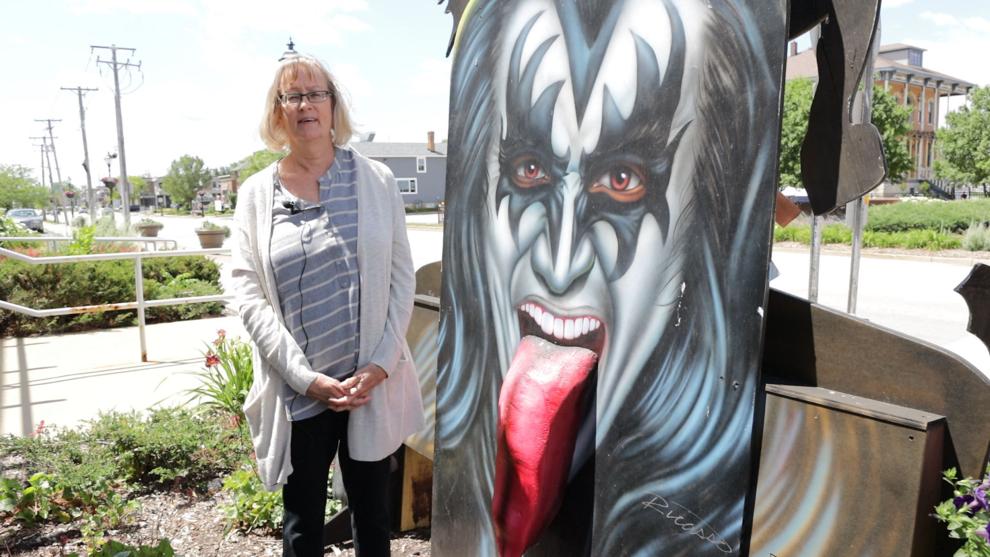 Beatles and Buffett just some of the 'cover' artists in Benches on the Avenue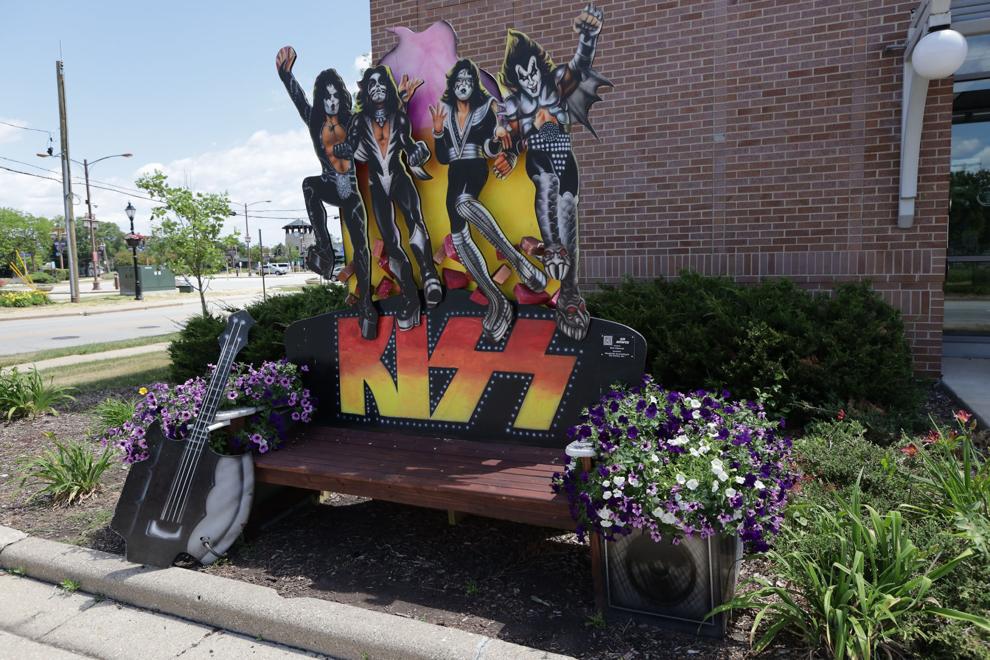 Beatles and Buffett just some of the 'cover' artists in Benches on the Avenue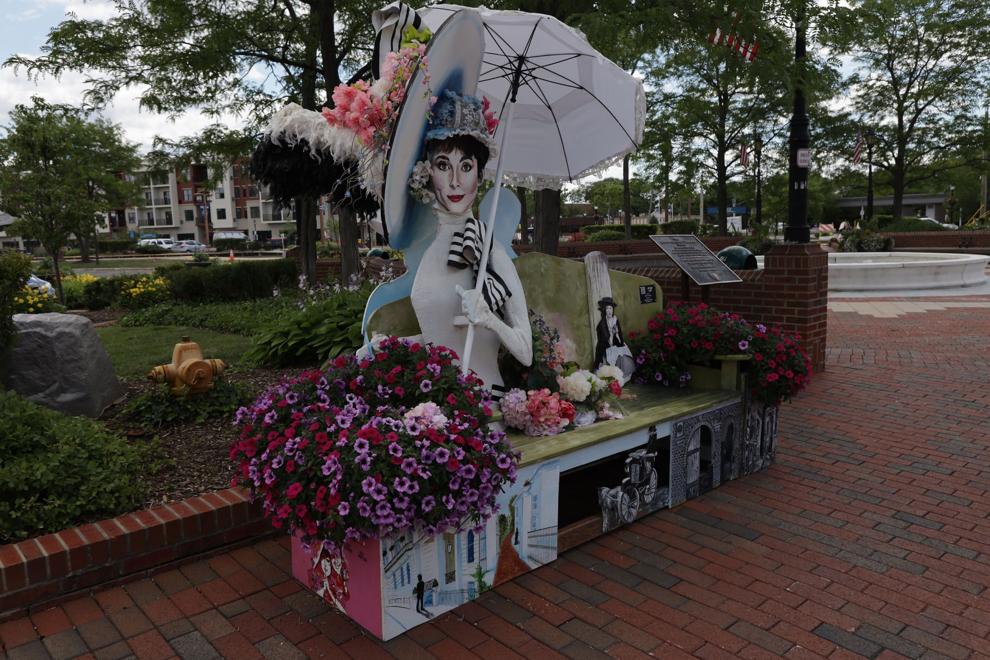 Beatles and Buffett just some of the 'cover' artists in Benches on the Avenue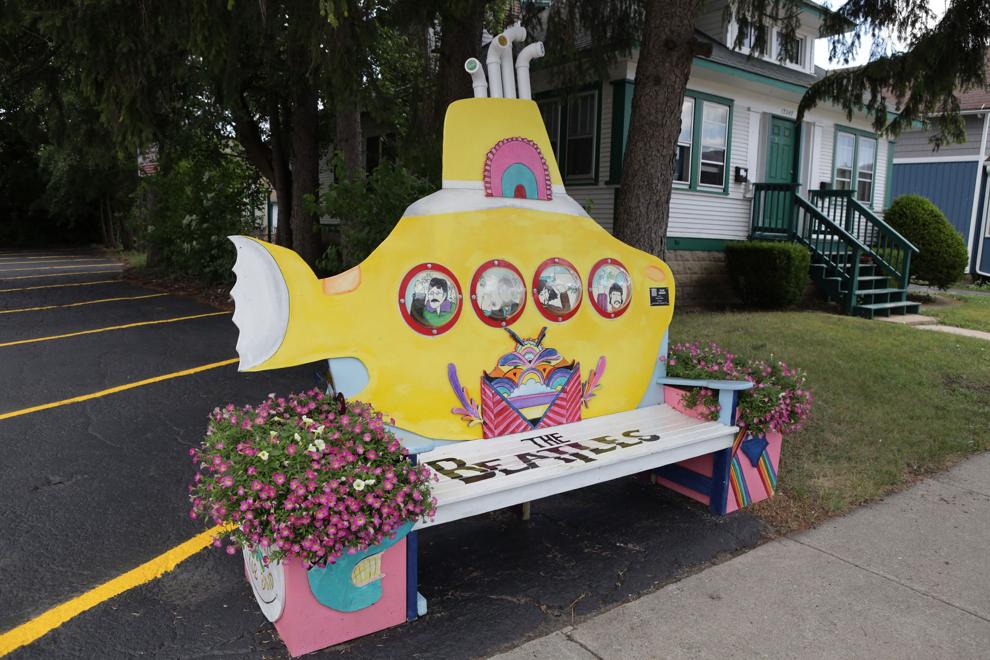 Beatles and Buffett just some of the 'cover' artists in Benches on the Avenue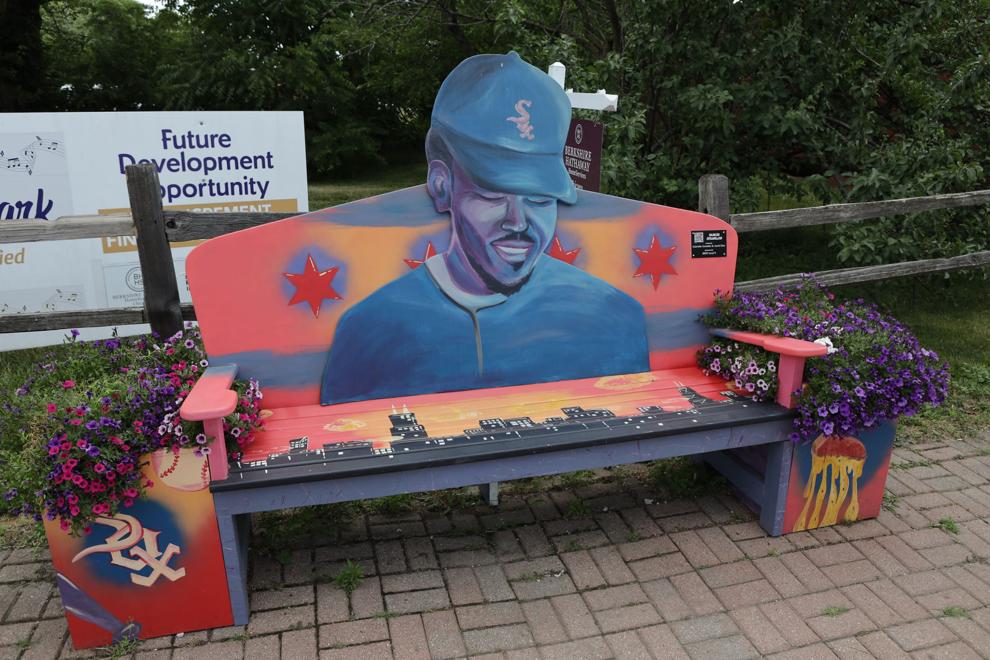 Beatles and Buffett just some of the 'cover' artists in Benches on the Avenue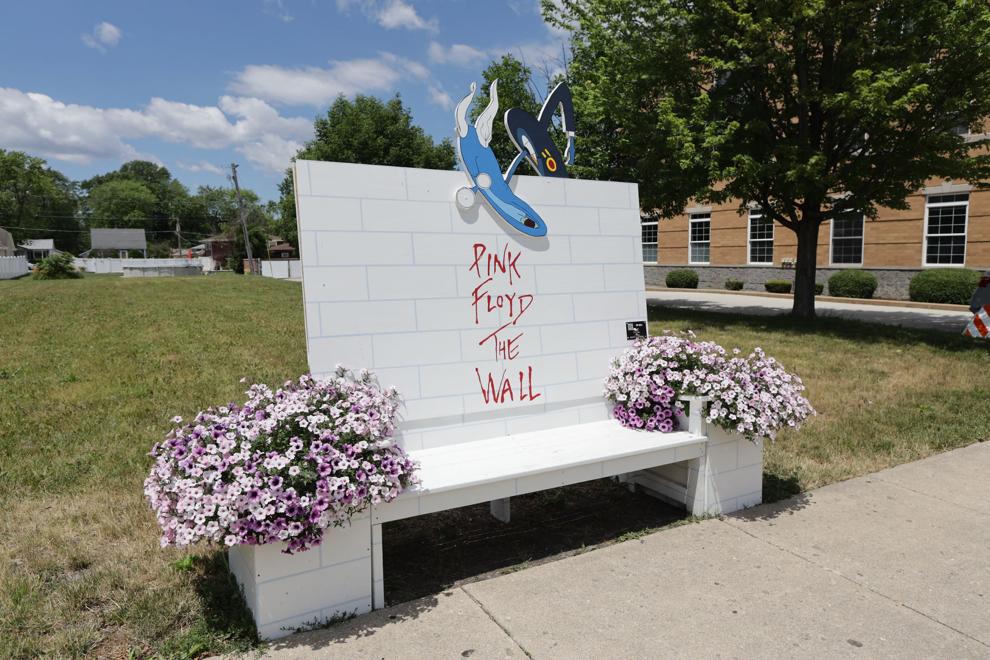 Beatles and Buffett just some of the 'cover' artists in Benches on the Avenue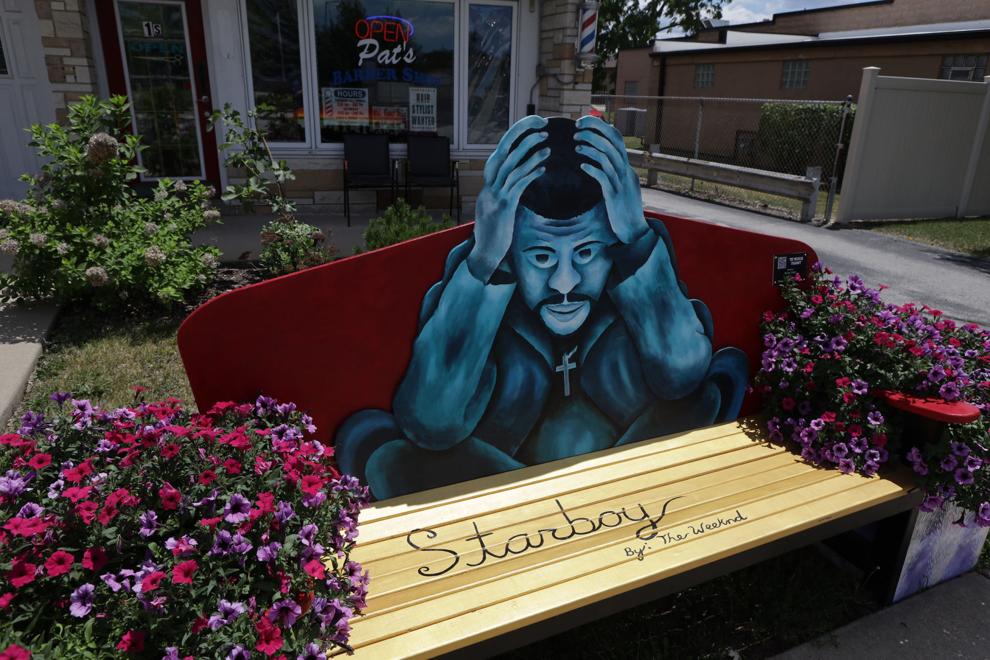 Beatles and Buffett just some of the 'cover' artists in Benches on the Avenue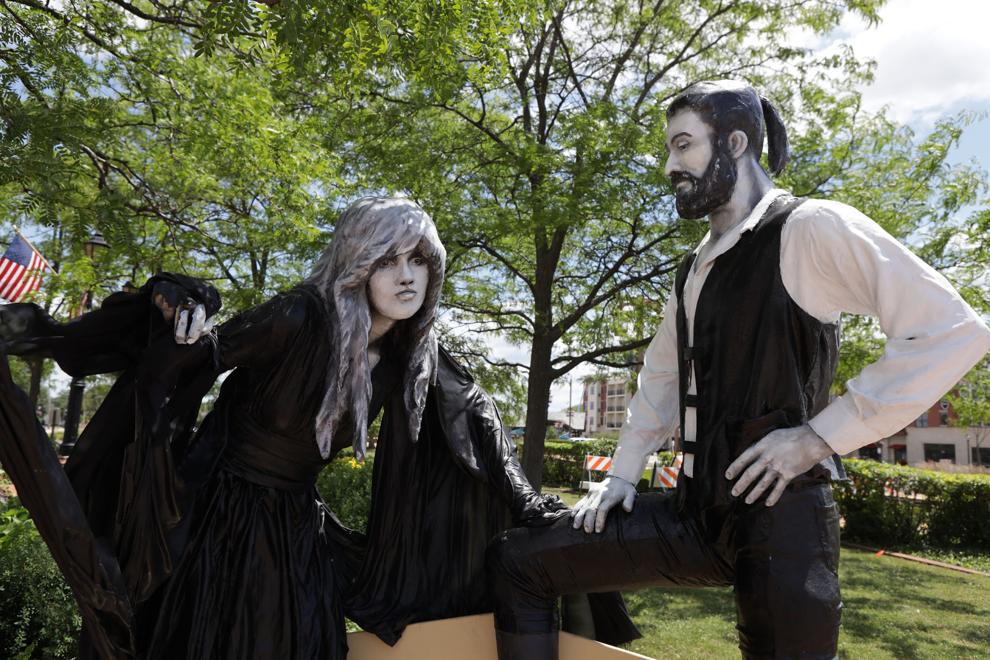 Beatles and Buffett just some of the 'cover' artists in Benches on the Avenue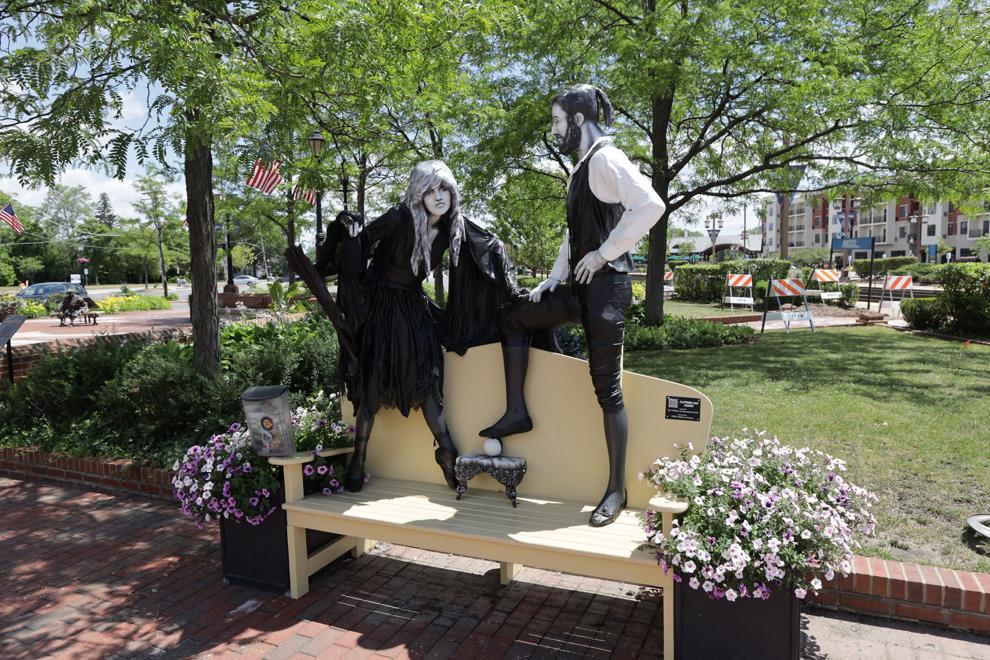 Beatles and Buffett just some of the 'cover' artists in Benches on the Avenue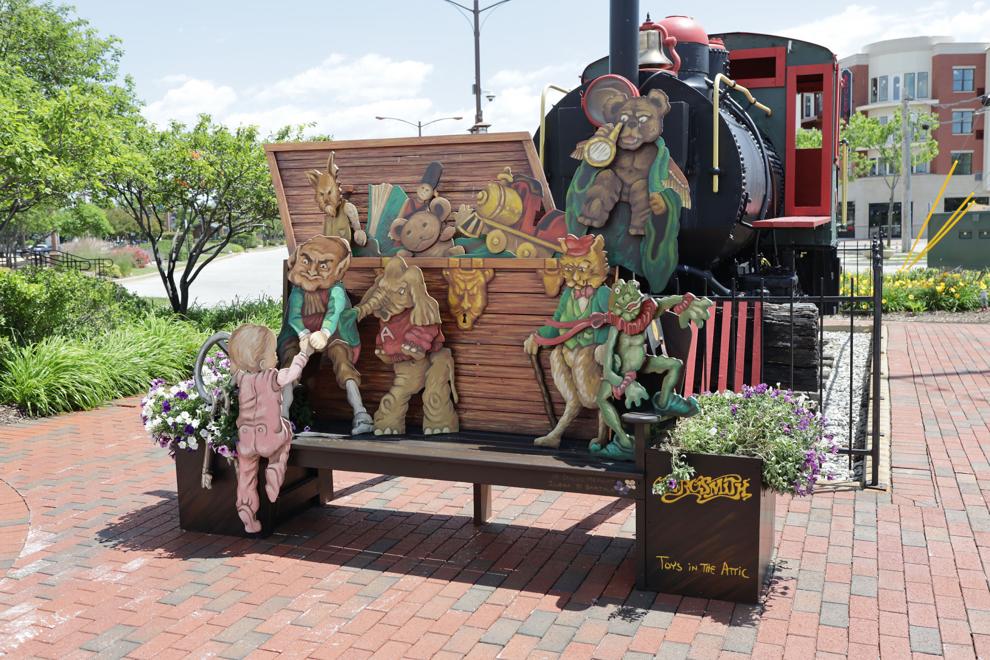 Beatles and Buffett just some of the 'cover' artists in Benches on the Avenue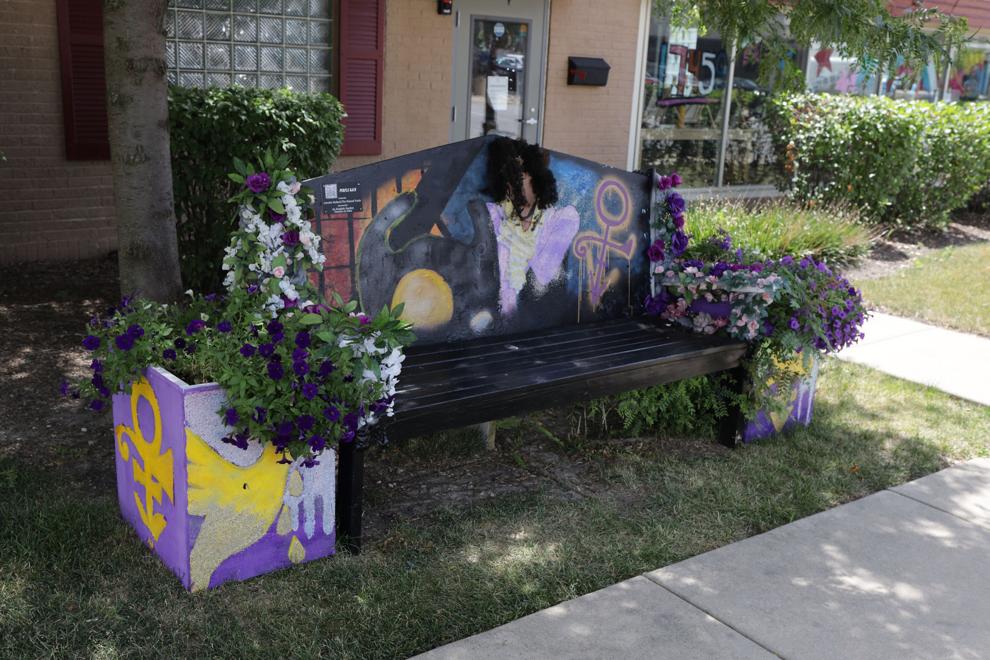 Beatles and Buffett just some of the 'cover' artists in Benches on the Avenue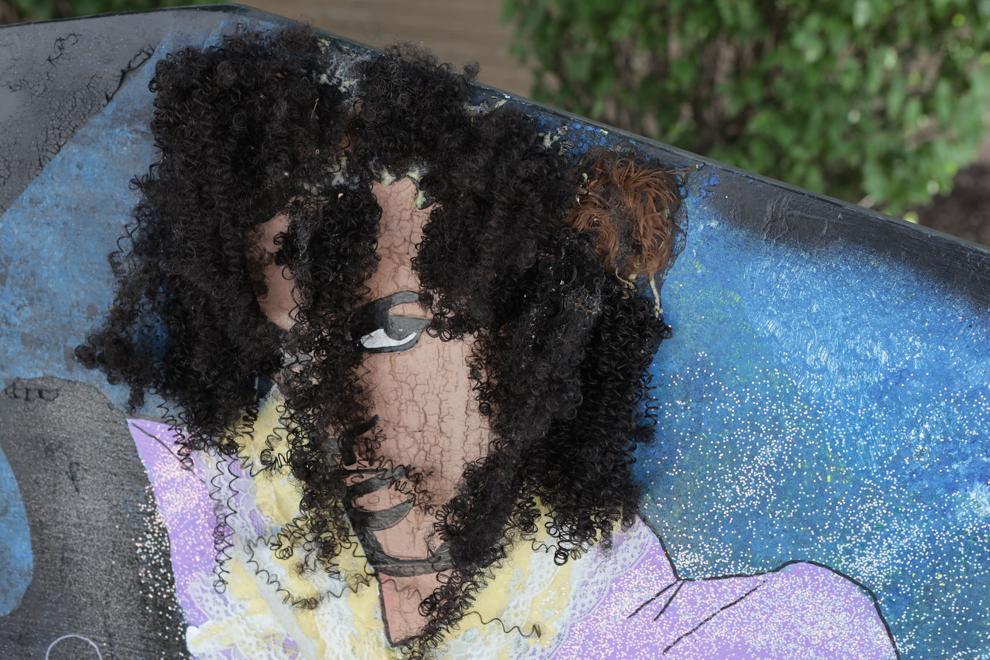 Beatles and Buffett just some of the 'cover' artists in Benches on the Avenue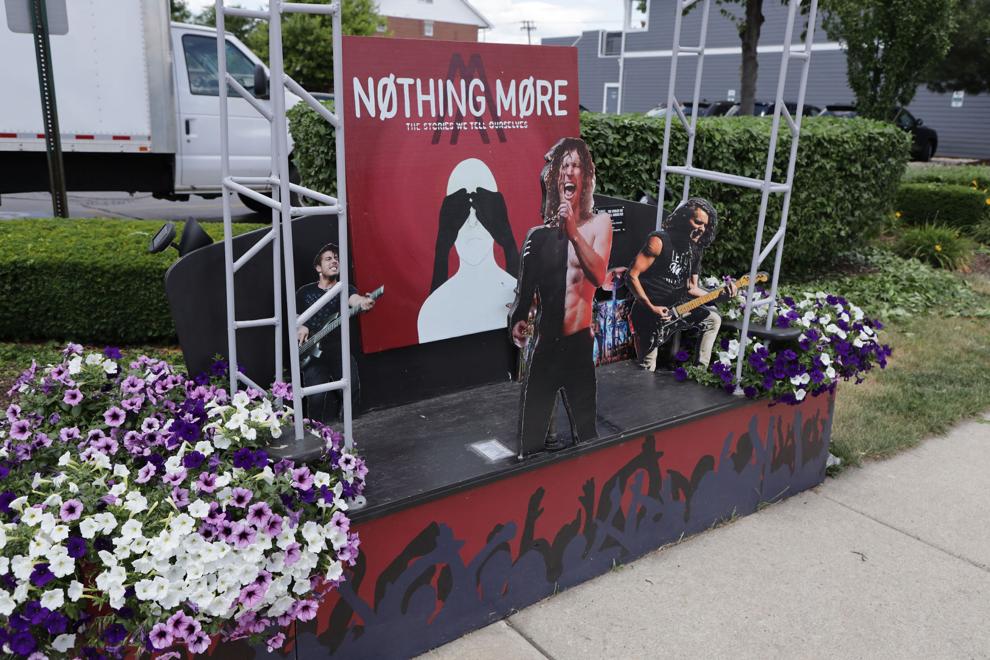 Beatles and Buffett just some of the 'cover' artists in Benches on the Avenue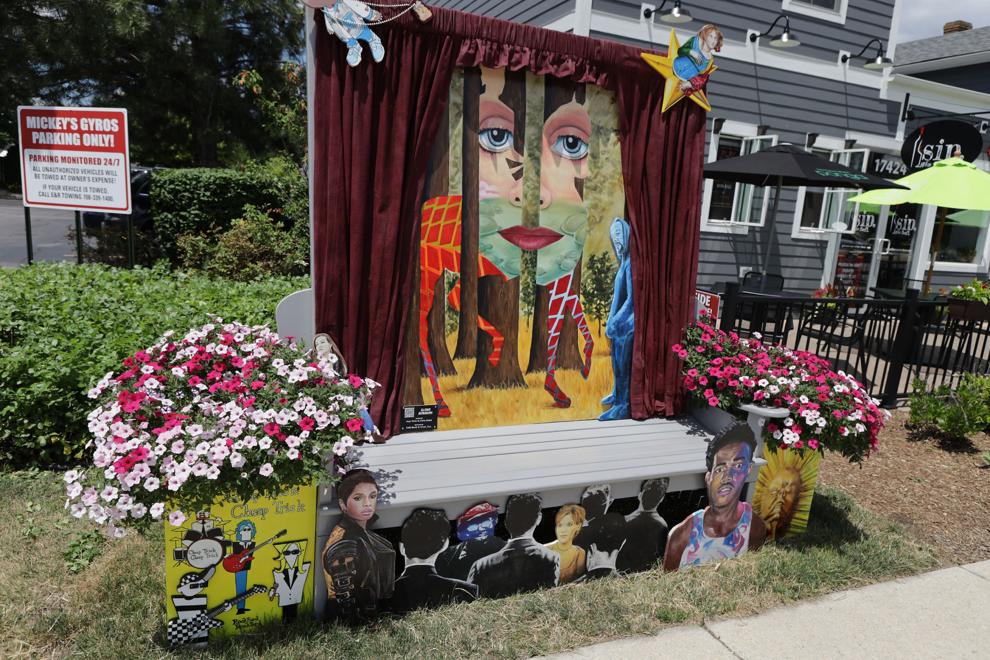 Beatles and Buffett just some of the 'cover' artists in Benches on the Avenue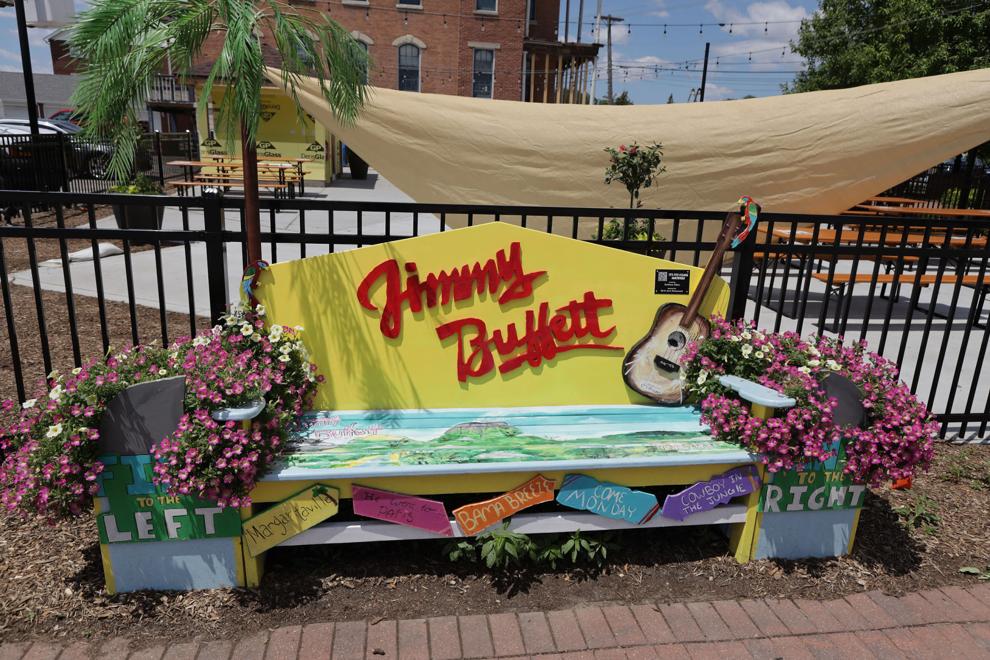 Beatles and Buffett just some of the 'cover' artists in Benches on the Avenue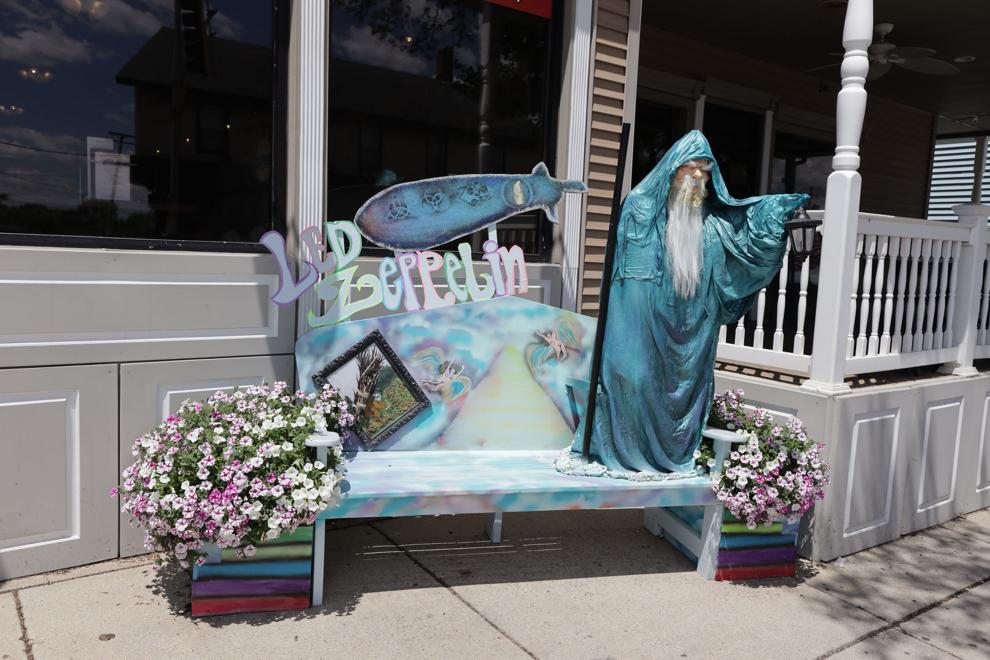 Beatles and Buffett just some of the 'cover' artists in Benches on the Avenue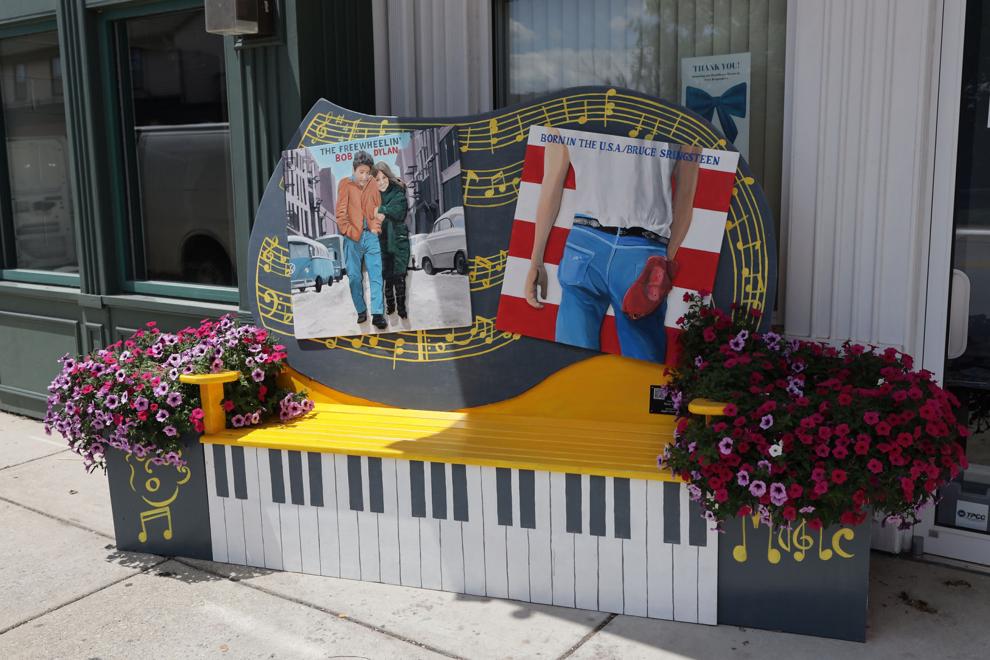 Beatles and Buffett just some of the 'cover' artists in Benches on the Avenue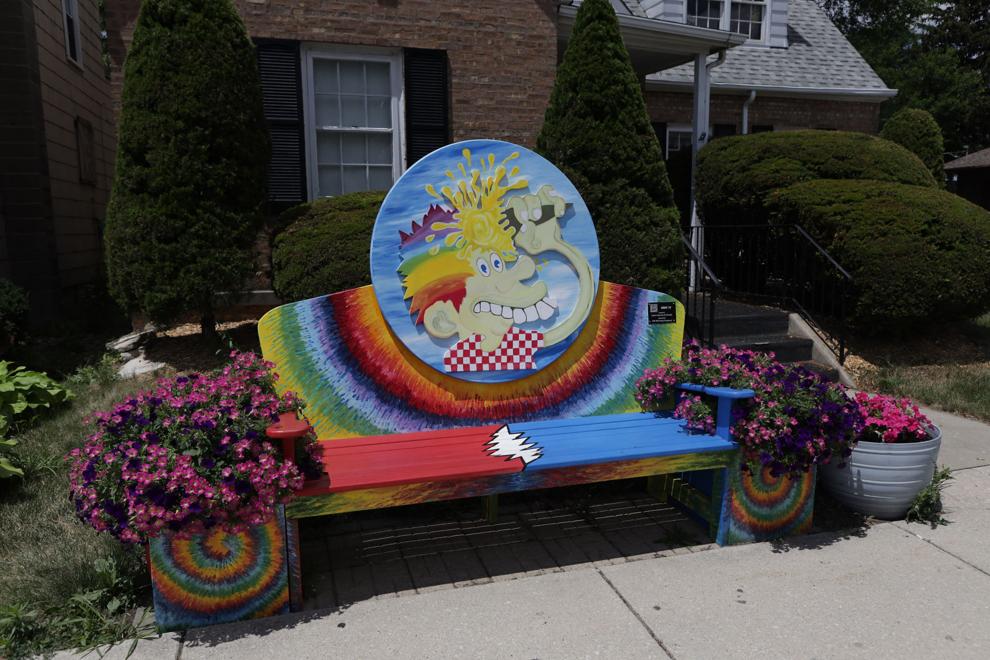 Beatles and Buffett just some of the 'cover' artists in Benches on the Avenue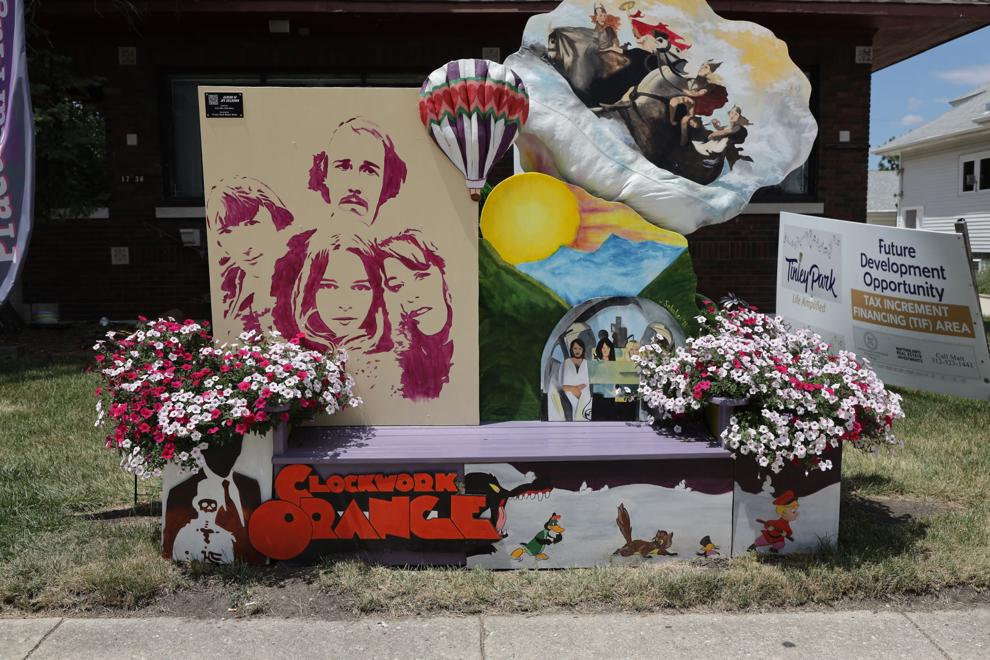 Beatles and Buffett just some of the 'cover' artists in Benches on the Avenue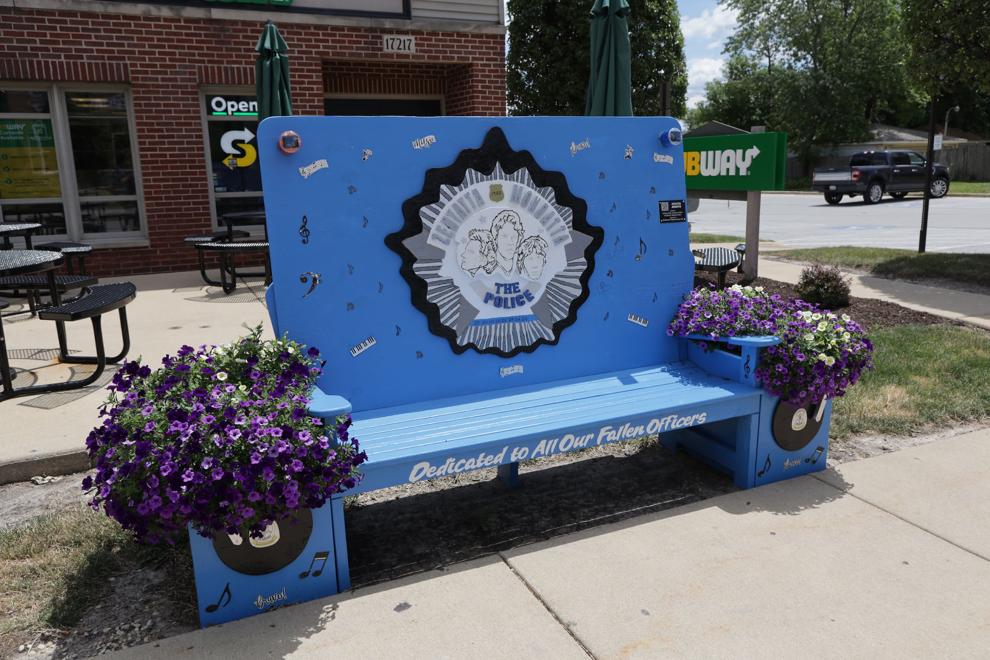 Beatles and Buffett just some of the 'cover' artists in Benches on the Avenue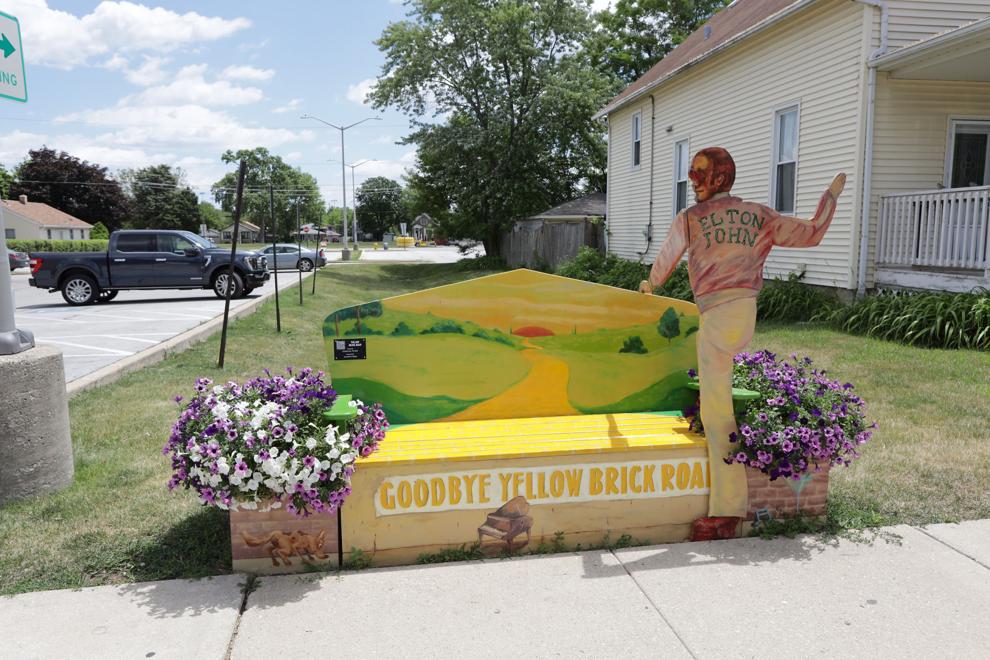 Beatles and Buffett just some of the 'cover' artists in Benches on the Avenue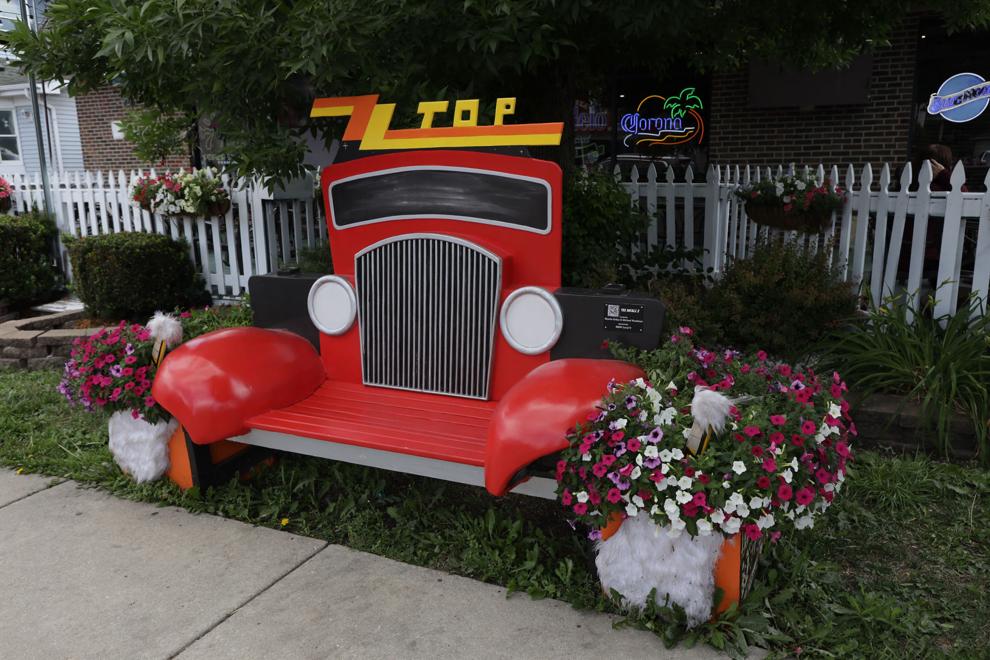 Beatles and Buffett just some of the 'cover' artists in Benches on the Avenue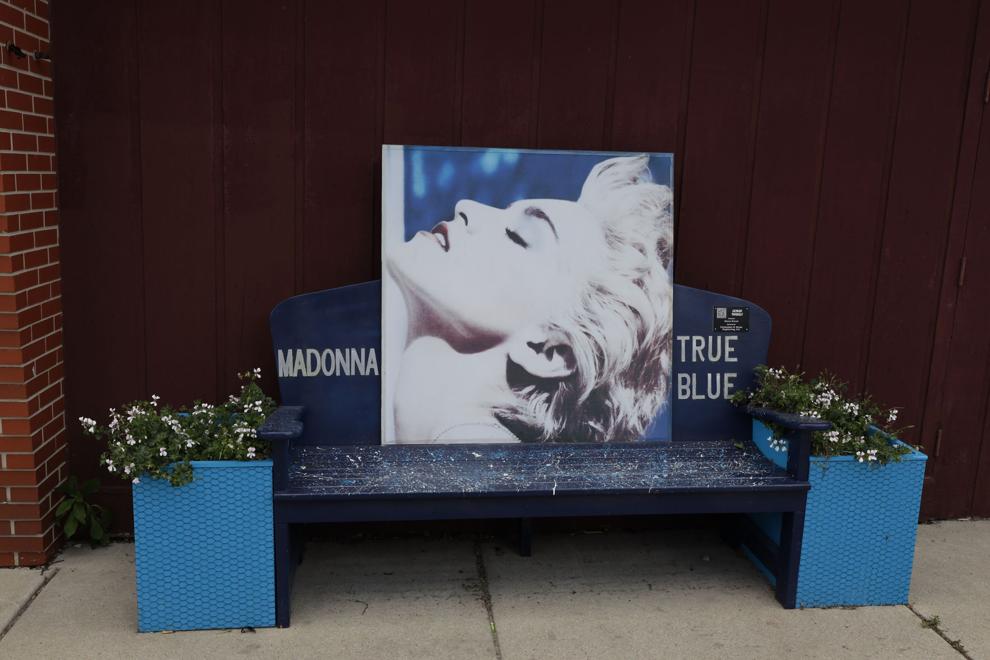 Beatles and Buffett just some of the 'cover' artists in Benches on the Avenue