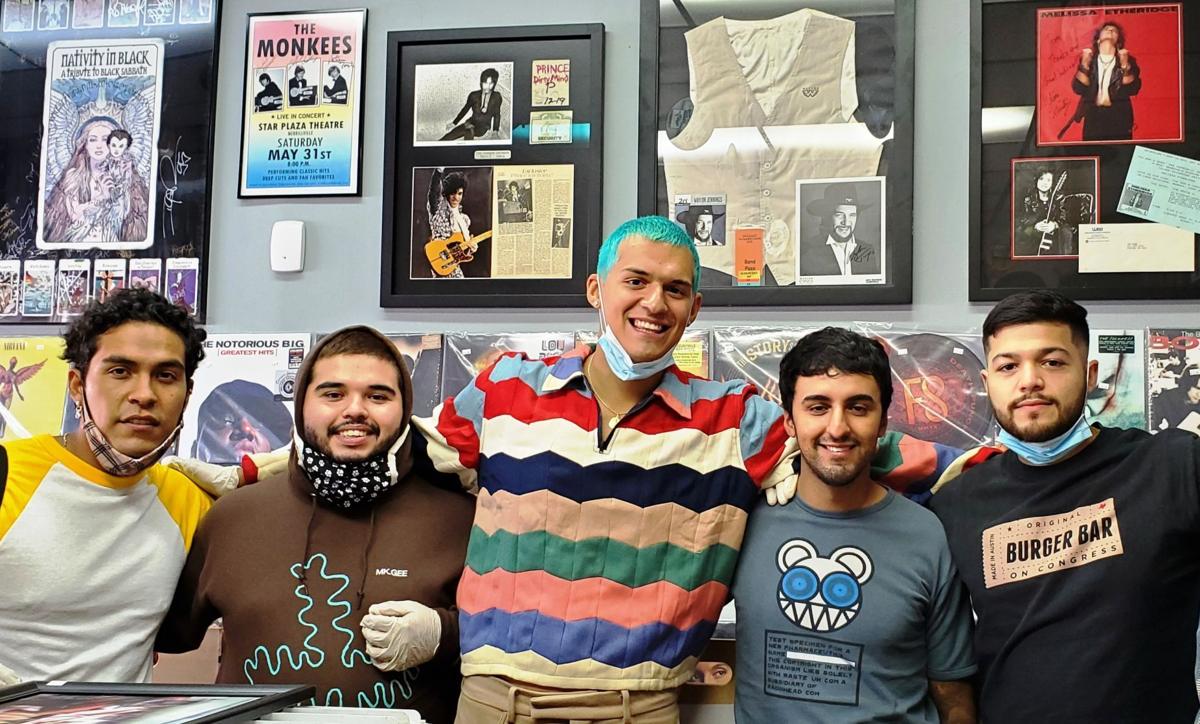 Back in 2017, Hobart native Omar Apolonio Velasco uploaded his original tune "Ugotme" to the Spotify playlist and made it to the platform's "Fresh Finds" playlist ultimately generating millions of streams.
A year later, under the name Omar Apollo, he released an EP of tracks that were recorded in the attic of his Hobart home. Today, the now 23-year-old Hobart High School graduate, who sings in both English and Spanish, has a major record deal (Warner Bros.), has relocated to California, has two EPs of original compositions ("Stereo" and "Friends"), and has witnessed his fan base grow exponentially since the late 2020 release of his new album, "Apolonio."
There's also that live concert on the grounds of Paisley Park in Minnesota, notable because Apollo said Prince was a huge influence on why he turned to music and why he has chosen music and production as a career. Other strong influences on young Omar included funk masters George Clinton and Bootsy Collins. Collins helped remix "Stayback," a featured track from the album.
Just as the world was discovering this vibrant young R&B/Soul talent, COVID-19 shut down the music business. But that didn't stop Apollo. The February edition of Entertainment Weekly listed Omar Apollo as one of the "10 Rising Stars of 2021." The 10 chosen talents are predicted to "break big" and "make waves" in the coming months.
• This Saturday will be lively at Hobart Art Theatre (230 Main St.) in Hobart. A four-band, all ages concert "A Tribute To Warped Tour" is scheduled from 7 to 11 p.m. with performances by American Idiots (Green Day tribute), Dead & Buried (Day To Remember tribute), Ixnay (Offspring tribute), and A Little Piece of Seven (Avenged Sevenfold tribute) Strict COVID restrictions are in place, including mandatory facial masks. Tickets: $10. More: facebook.com/HobartArtTheatre.
• On Feb. 11, California-based national alt-rock band TRAPT strips down its heavy sound for an 8 pm. all ages acoustic "An Evening with..." performance at Hobart Art Theatre. TRAPT's latest album, "Shadow Work," was released in 2020. Tickets are $17.50 and up. More: facebook.com/HobartArtTheatre.
• The Highway Band will be at Duffy's Place (1154 Axe Ave.) in Valparaiso on Friday. The sextet will perform a harmony-driven bluesy rock blend of originals and classic cover songs. No cover, 21 and older. More: 219-462-1057, thehighwayband.com.
• Husband/wife acoustic duo, The Smolens, will perform from 6-9 p.m. on Friday at Catch Table & Tap (500 E. 81st Ave.) in Merrilliville. The couple venture across the state line on Saturday to entertain At The Office (4901 Cal Sag Road) in Crestwood. Admission is free for both appearances. More: facebook.com/thesmolens.
• James Gedda & The Big Breakfast will rock with a heavy country groove starting at 8 p.m. Saturday at Beer Geeks (3030 45th St.) in Highland. Respectively playing the roles of ham, eggs and toast this weekend in The Big Breakfast are Kevin Mardirosian on drums, Matt Cartwright on bass, and Jack Whittle on lead guitar. More: 219-513-9795 or facebook.com/jcgedda.
• Being dubbed "lite" does not mean "mellow" in the case of Nawty Lite, as front woman and lead vocalist Mandalyn is a performer who gives her all at every show, whether the entire band is behind her or not. Bring dancing shoes for their performance Friday at Leroy's Hot Stuff (333 U.S. 20) in Porter. More music hits the stage on Saturday with the covers band, Soulshine. Music runs 7 to 10 p.m. both nights. More: 219-926-6211 and leroyshotstuff.com.
• Local players are welcome tonight at the Thursday Open Mic Night hosted by Jack Whittle Elements Wine Bar (23 N. Washington St.) in Valparaiso. A mixed bag of energized party rock covers is on the menu for Friday with The High Street Band, followed by guitar-driven blues rock on Saturday with the return of The Head Honchos. Music runs 7-10 p.m. each night. More: 219309-1660 or elementswinebar.com.
• Up Your Alley (1048 Indianapolis Blvd.) in Schererville welcomes The AcoustiSharks (the unplugged version of The Muddsharks) on Friday from 8-11 p.m. More: 219-440-7657 or upyouralleybowl.com.
• Engineer/producer and owner of Thunderclap Studio in Hammond, John Carpenter, has been easing into 2021 cautiously. But Carpenter has been busy mixing and mastering remotely working on his longtime client Eric Lambert's upcoming release "Beating the Odds," which is expected to drop soon. Carpenter has also working on YouTube video releases for NWI songwriter/performer, Jef Sarver. Sarver's "Stick Figure Wizard" should be on YouTube by this weekend and is a collection of Sarver's favorite picks from past albums recorded at The Alley in Valparaiso with Marcus Nelson and/or Rick Watson producing. More: facebook.com/ThunderclapRecording.
• Alt-rock band, The Nomad Planets, recently wrapped up editing at Thunderclap Studio and has just released a new original music video for "Love Song 126." View at: https://youtu.be/tshCUFvd-cw. The 6-plus minute video features entertainer Mary Mystica (of TimePeace fame) doing a non-singing guest appearance as a disheveled and broken "street woman" in the open sequence leading up to the music. She later pops up as the "beautiful muse" of the somewhat haunting song. More: facebook.com/nomadplanets or www.NomadPlanets.com.
• This Friday finds a double bill of guests on 89.1FM-Lakeshore Public Radio's 1-3 p.m. program, "Midwest BEAT with Tom Lounges." At 1 p.m, rising international bluesman Selwyn Birchwood will discuss his career and his brand new album, "Living In a Burning House" on Alligator Records. Then at 2 p.m., classic rock icon Mark Farner, the guitarist, vocalist, songwriter and co-founder of the legendary Michigan group Grand Funk Railroad, will talk about his decades long career, and how he's forged on with his current project, Mark Farner's American band. Music from both guests will be featured. Stream live in real time at: lakeshorepublicmedia.org.
Then Tuesday night (2/9) from 7-8 p.m., 89.1FM-Lakeshore Public Radio's evening edition of "Midwest BEAT" features NWI native, Jim Hillegonds, the front man, vocalist and co-founder of Chicago-based AC/DC tribute band BONFIRE. The group performs a live show Feb. 20 at the Hobart Art Theatre (230 Main St.) in Hobart commemorating the 41st anniversary of original AC/DC singer Bon Scott's death. The show also marks BONFIRE's 21st anniversary as a band. Stream live at lakeshorepublicmedia.org.
Gallery: Social distancing, face masks the new normal at basketball games
COVID-19 Fans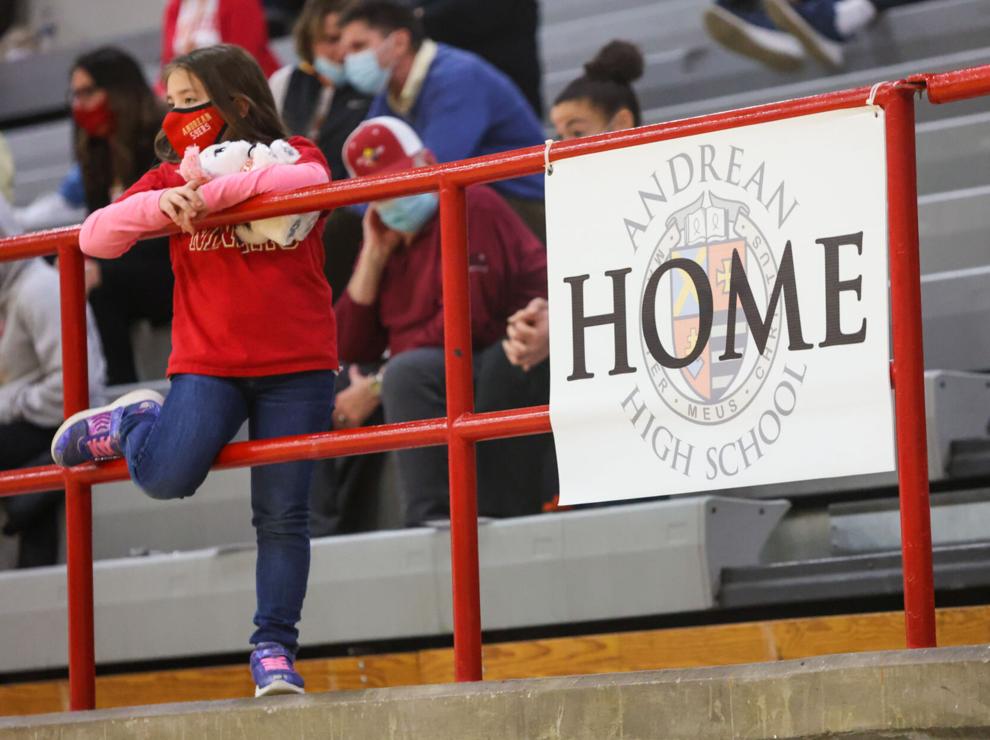 COVID-19 Fans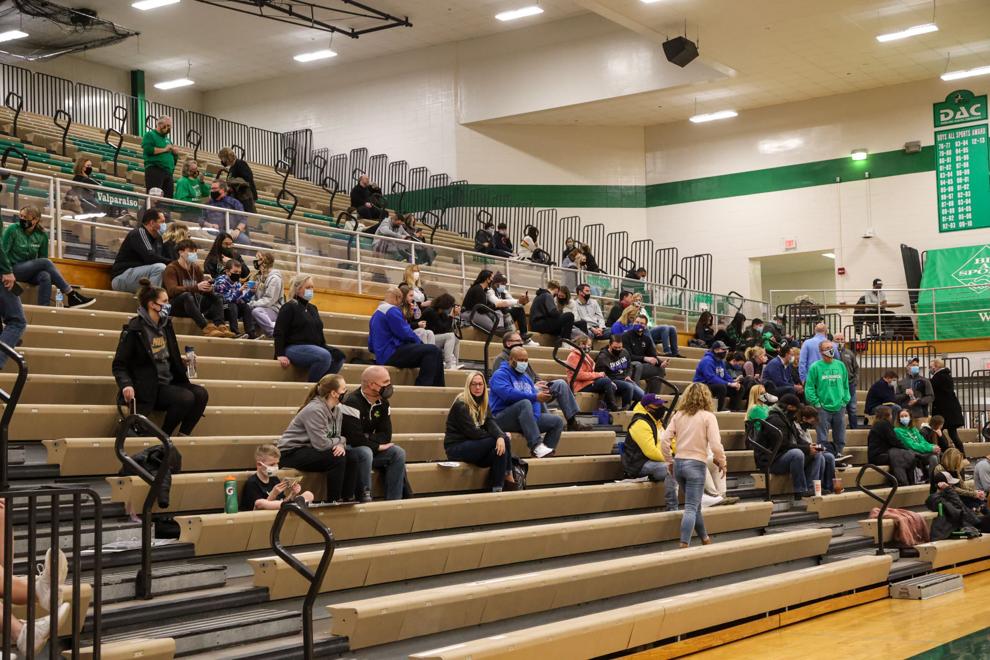 COVID-19 Fans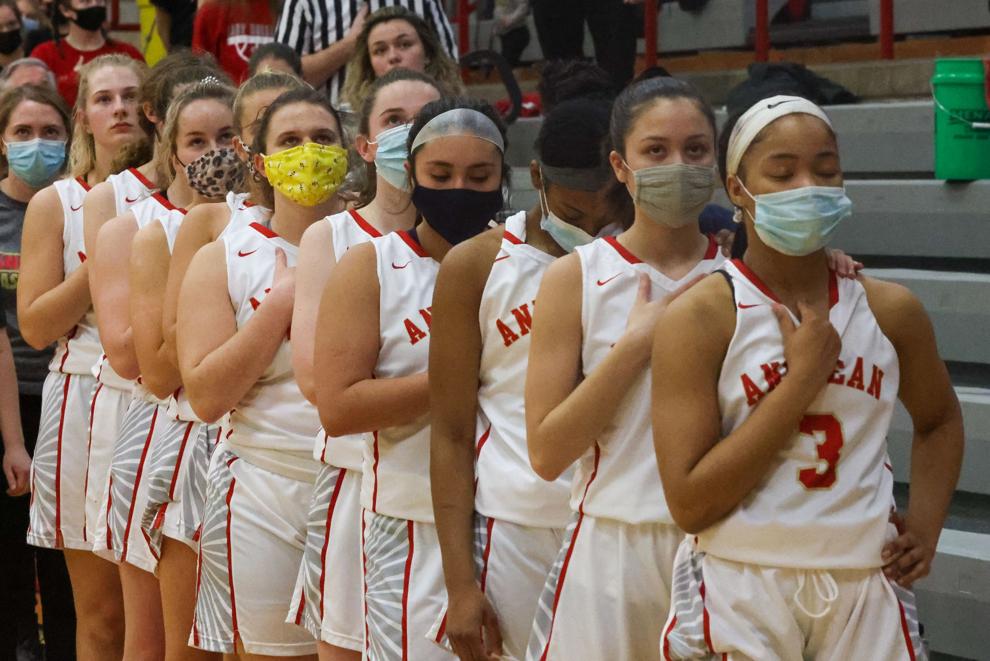 COVID-19 Fans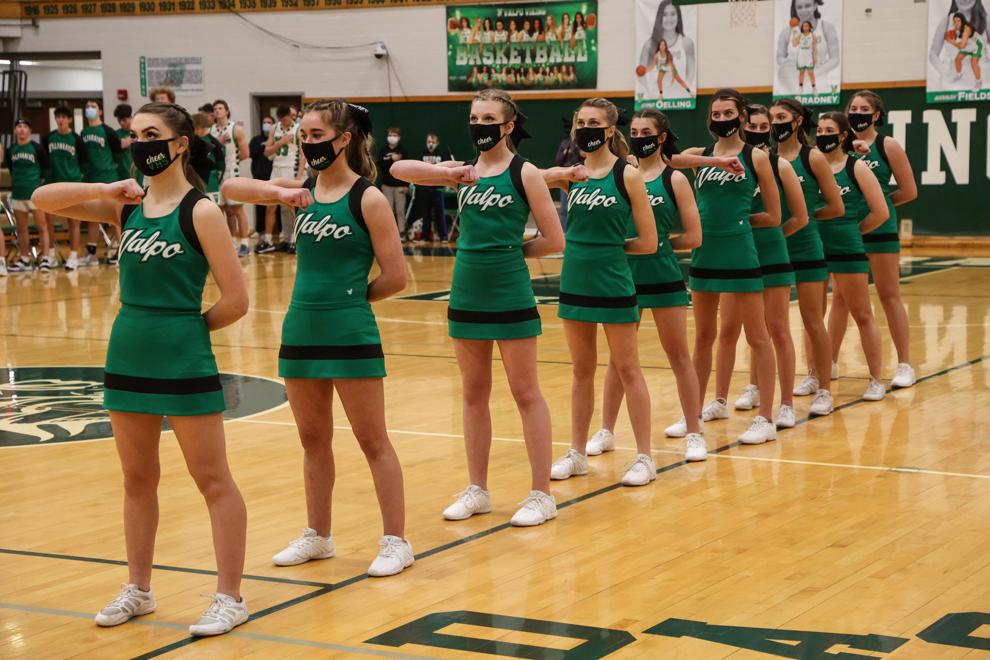 COVID-19 Fans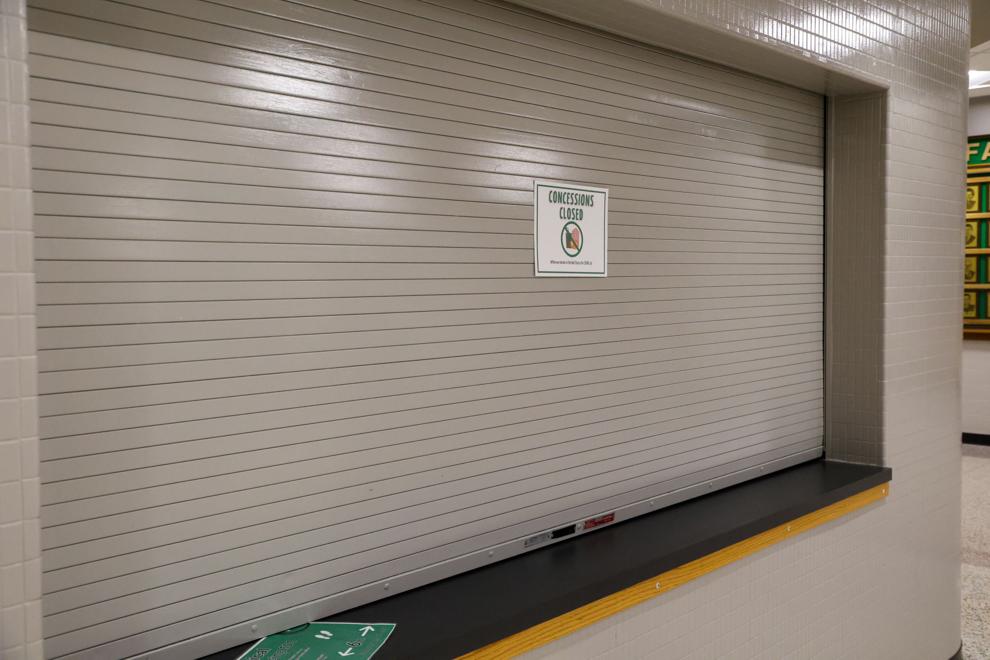 COVID-19 Fans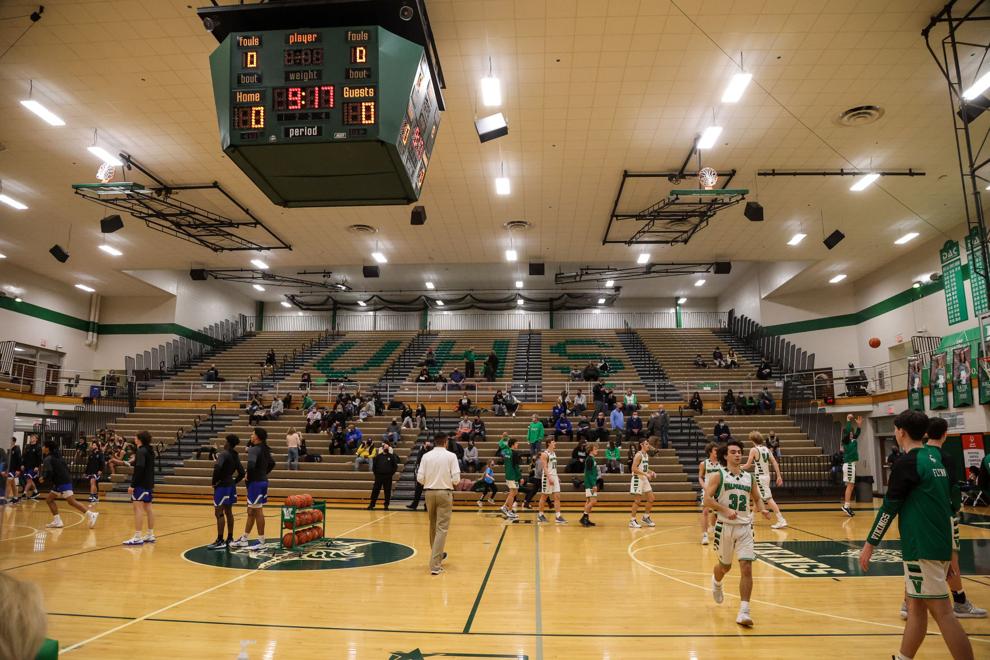 COVID-19 Fans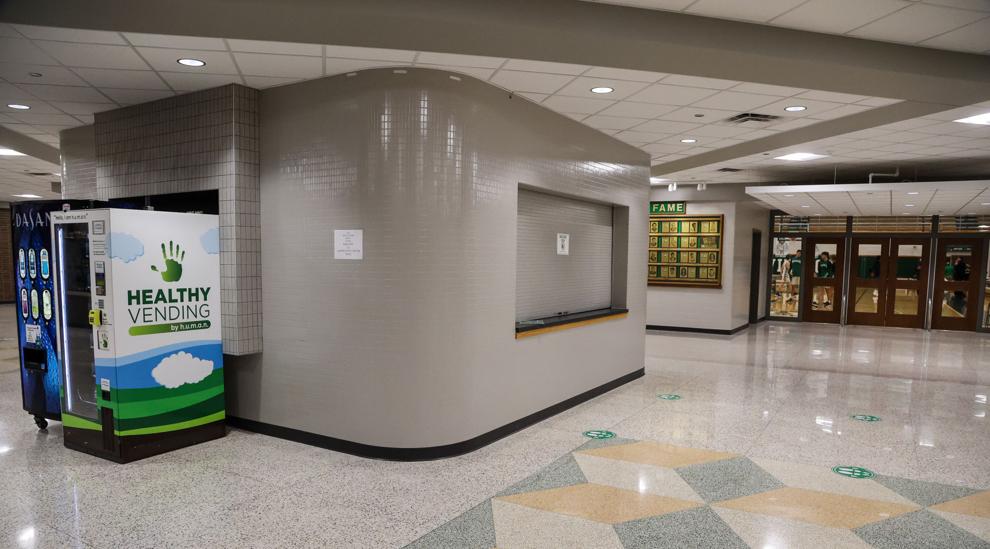 COVID-19 Fans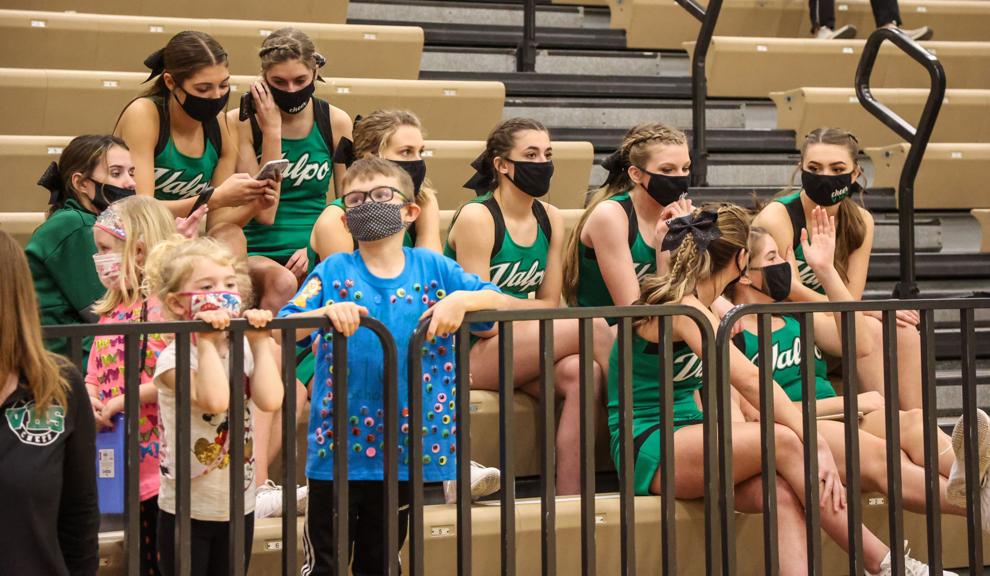 Gallery: Girls PCC tournament final - Kouts vs. South Central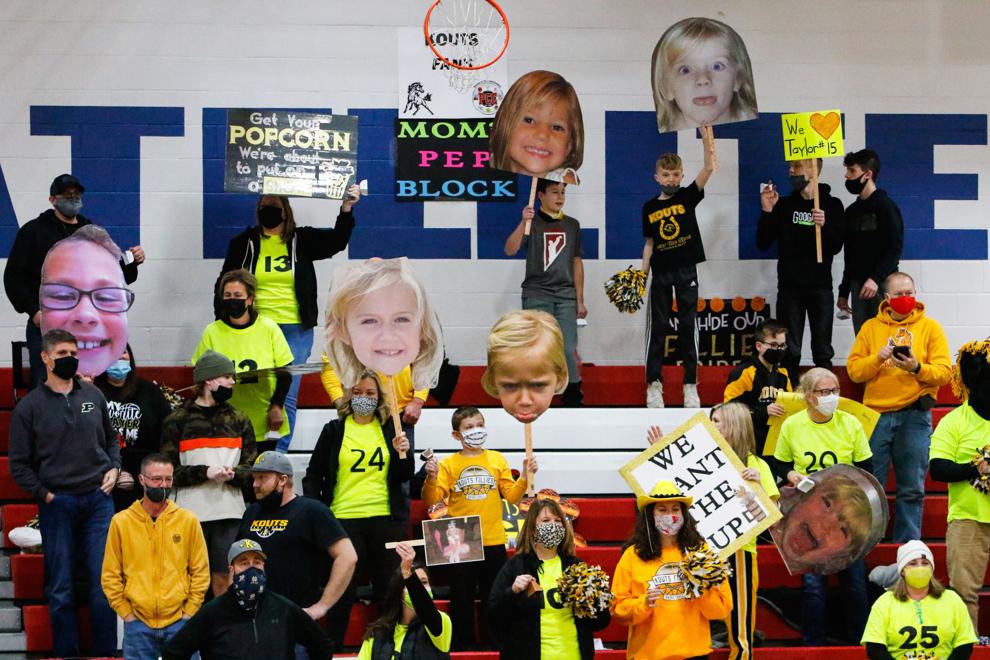 Gallery: Girls PCC tournament final - Kouts vs. South Central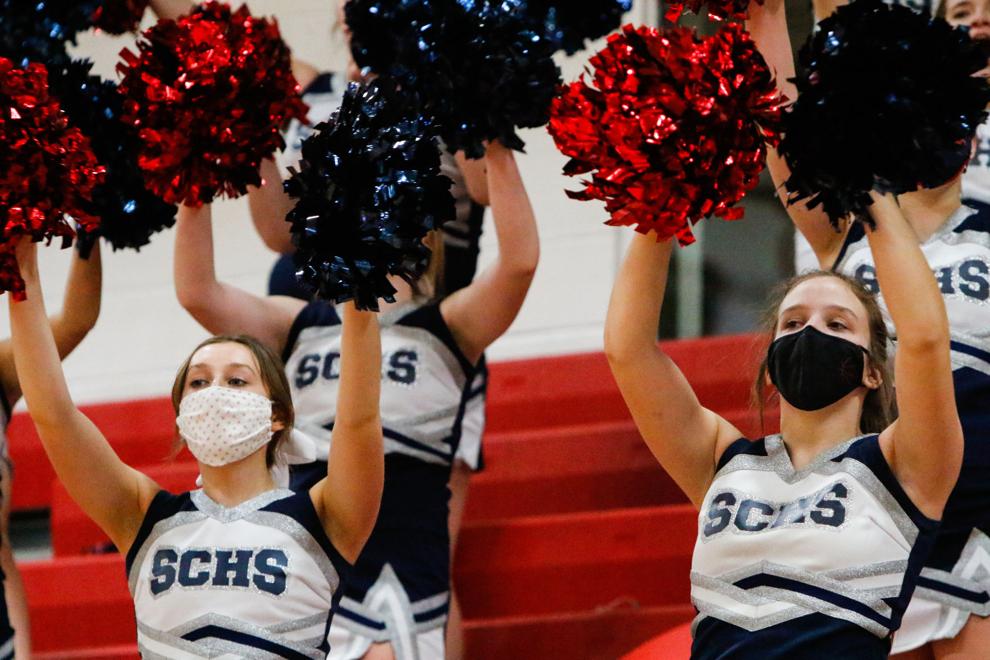 Gallery: Girls PCC tournament final - Kouts vs. South Central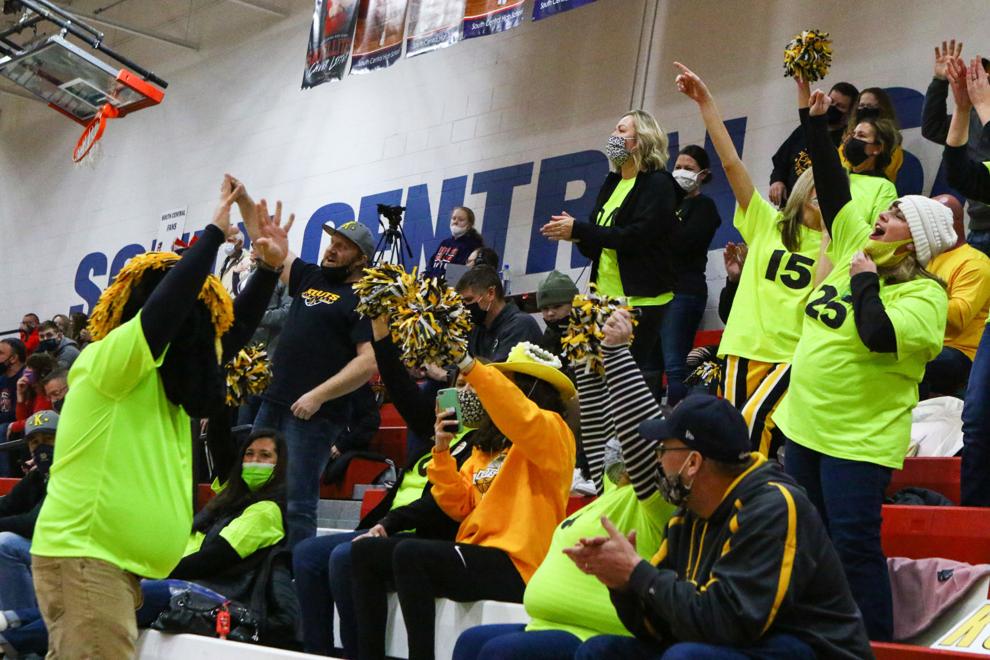 Gallery: Girls PCC tournament final - Kouts vs. South Central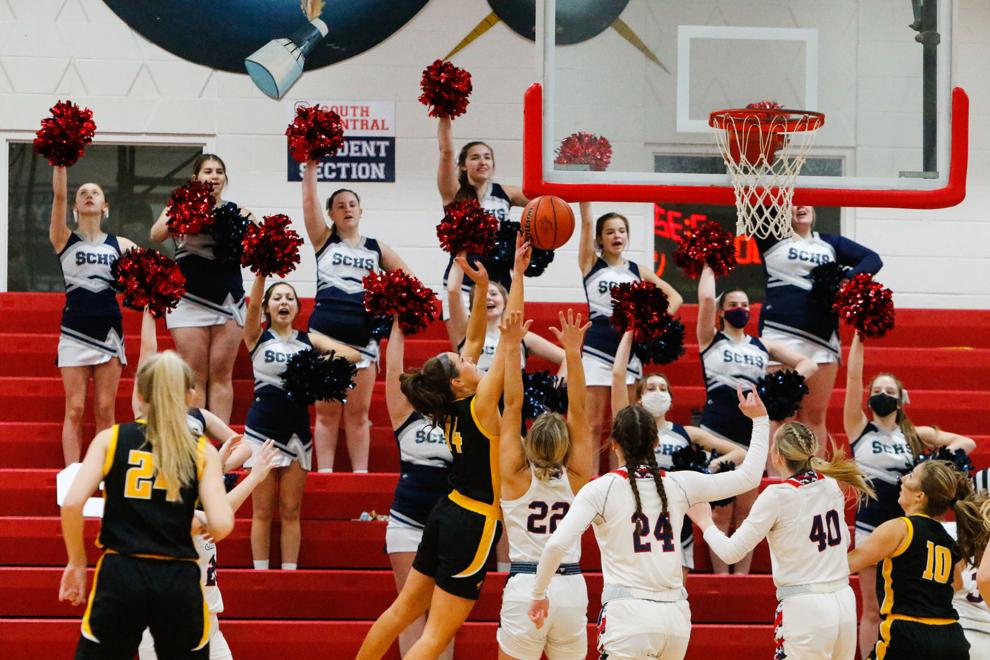 Lake Central at Chesterton boys basketball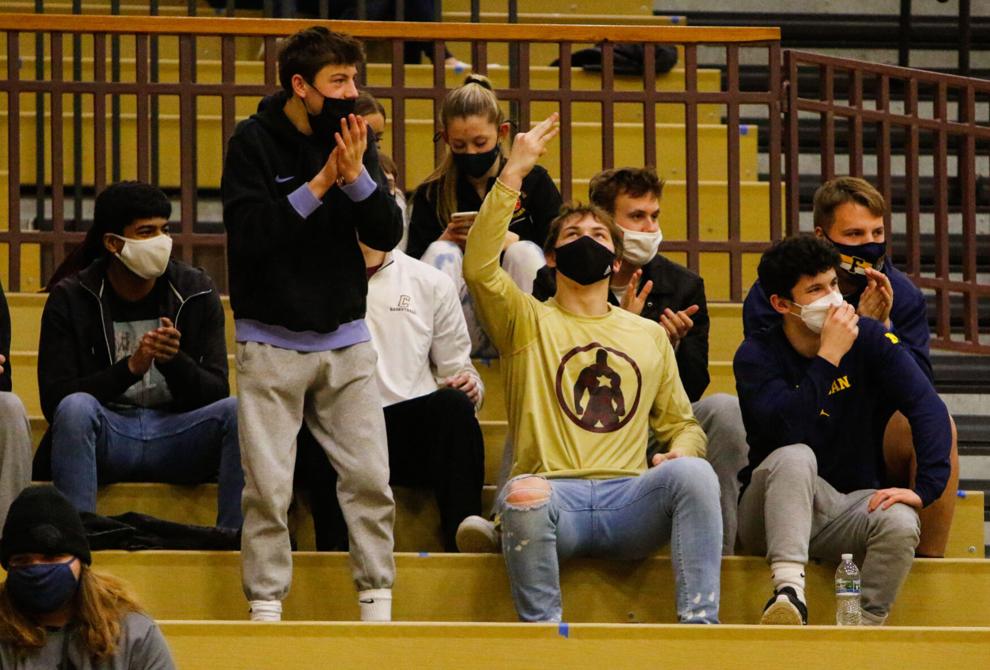 013121-spt-fans_1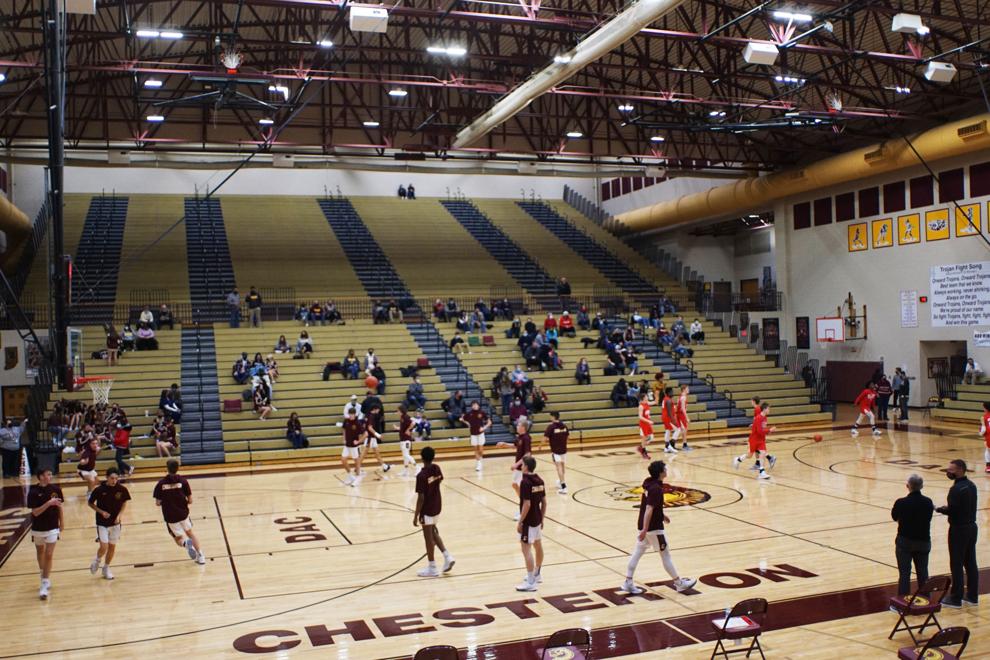 013121-spt-fans_2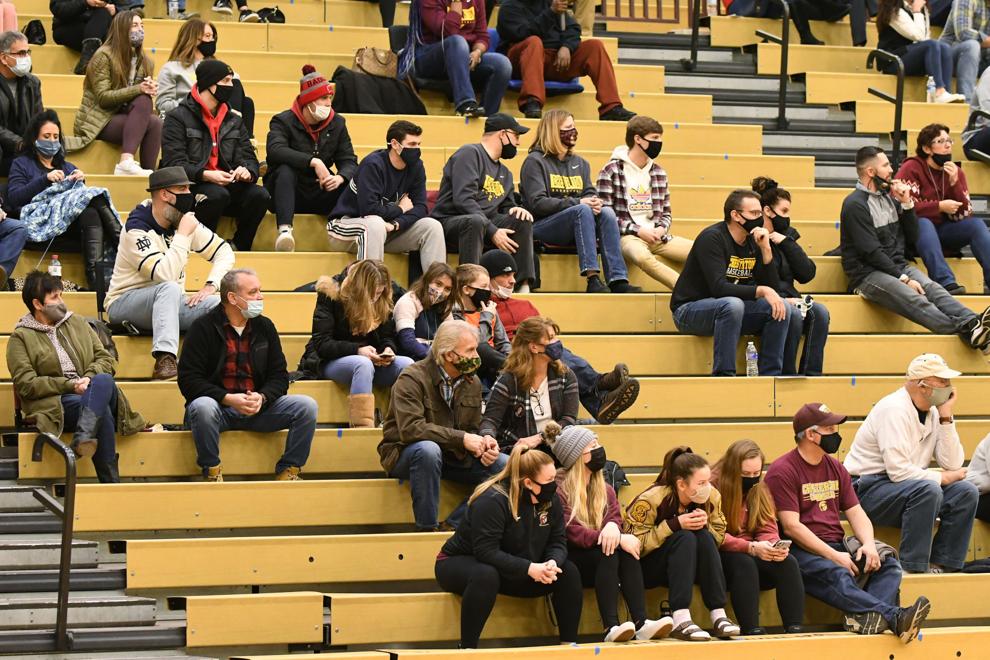 Fans: East Chicago hosts 21st Century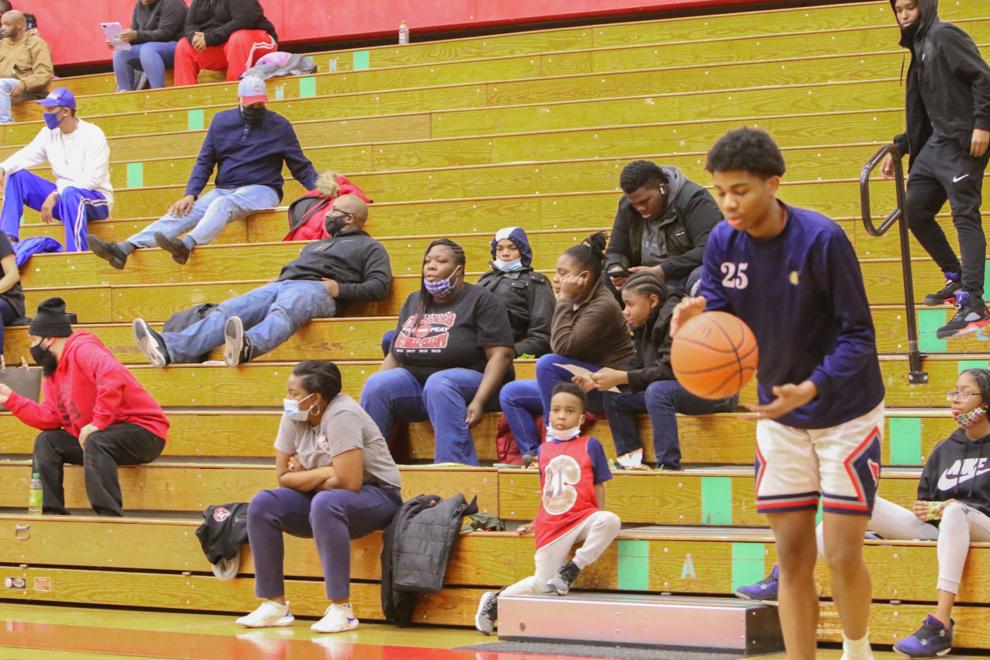 Fans: East Chicago hosts 21st Century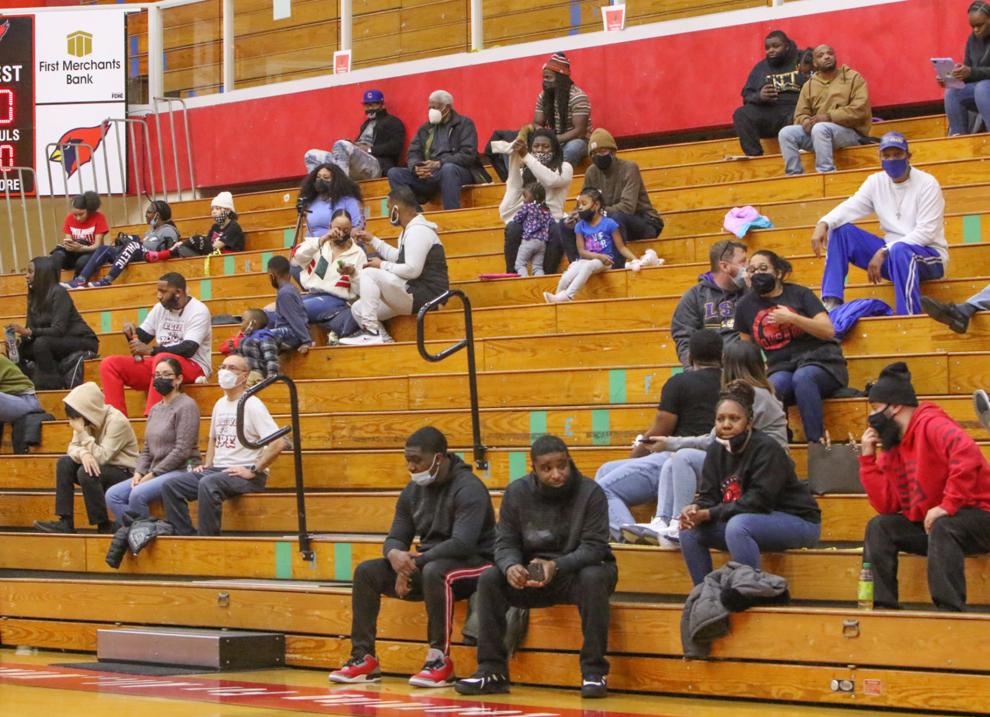 Fans: East Chicago hosts 21st Century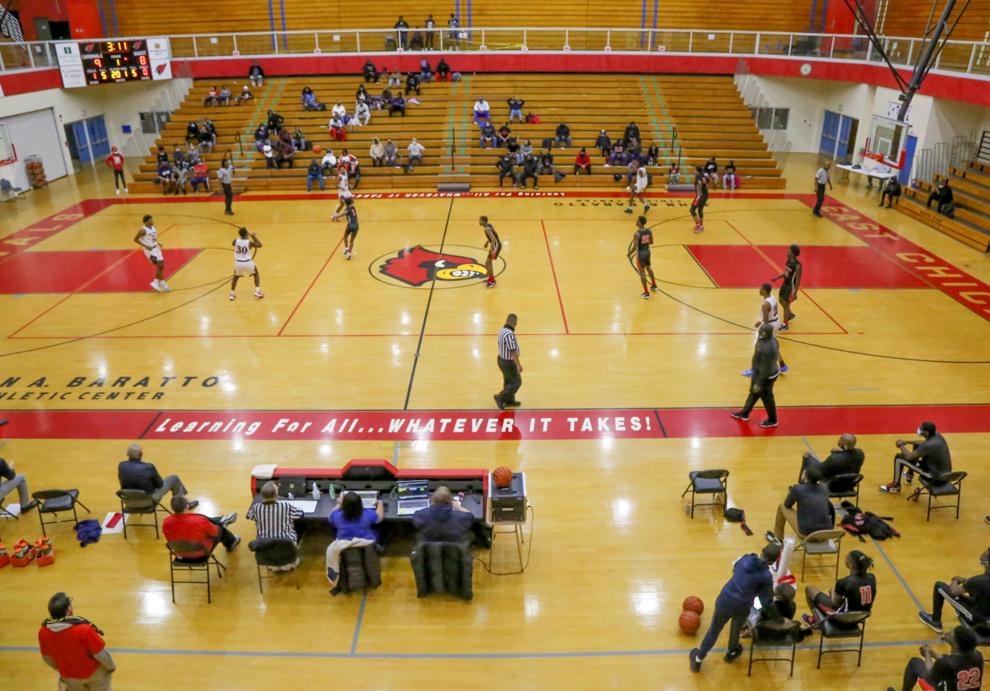 West Side at Valparaiso boys basketball