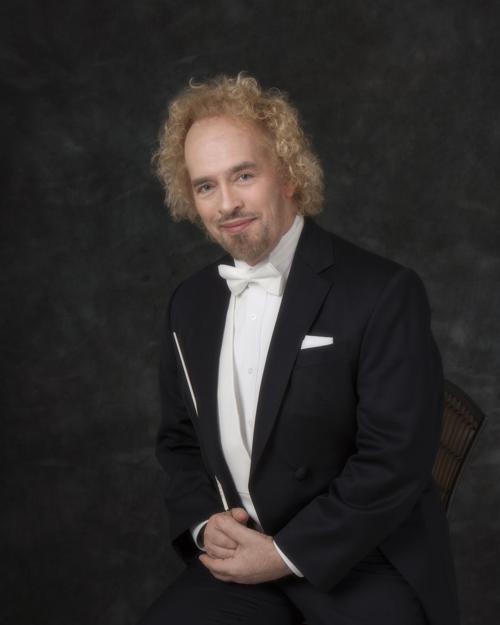 The Northwest Indiana Symphony Orchestra is going to be performing LIVE AGAIN! This is going to mean heaps and loads to the musicians and to me.
Not only are we, as musicians, going to be able to be together again, to do the "thing" that we were destined in life to do, but we are going to again have the privilege and opportunity to perform for you.
This season is going to mean something completely different and more powerful to us than any other we have experienced.
And, as one of the blessings of our wild and crazy times, we actually get to perform our first concert for you on the exact 80th birthday of our orchestra — which was Dec. 7, 1941.
These three evenings are going to be brimming with emotions. Our Holiday Pops concerts have been a powerful tradition and part of peoples' lives in our Region for many years. I have tried to fill it chock full of pieces that you have requested of me in the past. "Somewhere in My Memory" — from "Home Alone" — will be there along with "The Nutcracker," "The Messiah," "Sleigh Ride," "Santa Claus Is Coming to Town" and a joyous sing along. (The sing along is that chance of chances for you to show just much Lady Gaga or Pavarotti you have been hiding inside all these years.)
However, I hope that you will also check out our website and sign up for each of the four concerts that we have beginning in March. You can simply write into the months of March, April, May and June of your calendar — "Symphony!"
If you like Rachmaninoff and Gershwin, this is March.
In April, we have a very unique and powerful chorus concert based on direct quotes from the actual diary of Anne Frank. This will be on Sunday afternoon, April 24, at St. Thomas More Church in Munster, directed by our exemplary chorus director, Dr. Nancy Menk.
If you like movies, we have plenty of new movie music for you in May from "Beauty and the Beast" to "Men of the Yorktown."
And to wrap up the season, in June we have a concert that includes favorite tunes from the 1970s. Neil Diamond? How about "Sweet Caroline?" I can already hear you singing along with our 70s rock duo: "Sweet Caroline…BAH BAH BAH! Good times never seemed so good!" Jim Croce? "Time in a Bottle." Neil Young? "Heart of Gold." Carole King? "You've Got a Friend." And, we should have some Canuck music on there, eh? Gordon Lightfoot's "If You Could Read My Mind."
I believe this June concert, with these kinds of memories, with these kinds of messages and lyrics, will be something we all will value and truly enjoy together.
I hope I will see you all again very soon. I enjoy so much being with you and working to make fantastic music with our musicians for you.
The Northwest Indiana Symphony Orchestra kicks off its 80th Season with Holiday Pops on Dec. 7, 9 and 10. Pianist Wael Farouk returns March 3 and 4. Movie music takes center stage May 5 and 6, and our season concludes with Hits of the 70s, June 16 and 17.
All concerts are at 7:30 p.m. at Living Hope Church, 9000 Taft St., Merrillville/Crown Point, unless otherwise stated.
Tickets range from $35 to $75, with student tickets at $10. Subscriptions are also available at a 5% discount.
Our Chorus will also perform a tribute to Anne Frank April 24 at St. Thomas More Church in Munster. Seating is General Admission for $25.