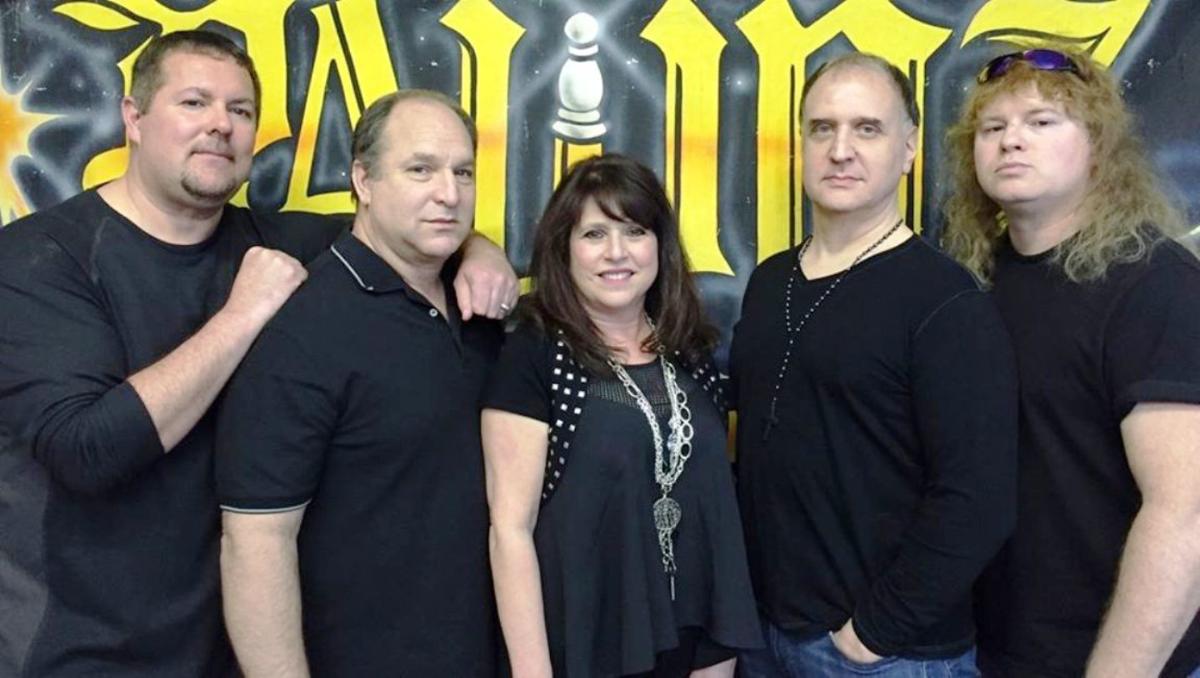 It's good to see more and more live music returning to outside areas throughout the Region where social distancing is easier to maintain. This enables families and friends to get together under the summer skies and have a little bit of a return to normalcy.
The annual Thursday evening Hobart Summer Market events in Festival Park (414 Main St.) just north of downtown Hobart have been rocking for the last few weeks, with food vendors, craft booths and vendors, a beer garden, kids activities and live regional bands performing at the band shell.
The Ginter Music All-Stars will perform classic radio covers of various styles and genre this evening starting at 6 p.m. and the following line-up is scheduled to round out the remainder of August -- Buck Daddy (country originals and covers) on Aug. 20 and party band NAWTY on Aug. 27. More Hobart Summer Market at 219-942-4511 or facebook.com/hobartevents.
All of the municipalities encourage the public to bring lawn chairs and blankets, as bleachers and picnic tables found at these events in past years have been removed due to COVID-19.
Highland Parks and Recreation Department has found the music loving public to be very compliant in regards to social distancing requirements for its monthly noon to 3 p.m. 2nd Sunday Summer Concert Series at Main Square Park. Last Sunday's performances by the bands Nawty Lite and Soundz of Santana were very well attended and found people spread far and wide throughout the park. The final show of that series happens on Sept. 13 with the Illinois-based Mellencougar band doing their tribute to the music of Indiana's own John Cougar Mellencamp. More: facebook.com/RegionalSpecialEventsShows.
Crown Point Mayor's Office of Special Events has rescheduled most of the musical groups initially postponed or canceled in June and July due to COVID-19, although some of the artist pairings have changed. Tonight's 4-8 p.m. weekly Classic Car Cruise Night at Bulldog Park will feature live music provided by perennial rockers Pawnz (female-fronted classic rock covers) with special guest, LeAnn Stutler performing a mix of country-pop flavored covers and original material from her 2019 full length album, "It's About Time."
Other live music performances back on the schedule for Bulldog Park in the coming weeks are The Relics (oldies/classic rock) and singer/songwriter Jack Cunningham for next week's "Cruise" on Aug. 20; and a pair of special "Saturday Concerts" with Soundz of Santana with acoustic duo Eric Lambert & Char (American/rock) on Aug. 22, and Echoes of Pompeii (Pink Floyd tribute) with Mr. Funnyman (party rock) on Aug. 29. More Bulldog performance dates will follow throughout September and into early October. More: 219-662-3290 www.facebook.com/RegionalSpecialEventsShows or www.crownpoint.in.gov/department/index.php?structureid=28.
• The Region's ultimate party rock band, Mr. Funnyman, provides the entertainment this Saturday at the Sportsman's Outdoor Summer Concert taking place at the Gary Sportsman's Club (10101 Madison St.) in Crown Point. Music for this outdoor family event offering plenty of open space and grassy area for social distancing will begin promptly at 6:30 p.m. Tickets ($10) are required for those 12 and older. As with other outdoor events this summer, patrons are encouraged to bring their own folding chairs and blankets. Cash bar and food options will be available. Bringing outside beverages and snacks is prohibited. Text for tickets and more info: 219-669-9239.
• Elements Wine Bar (23 Washington St.) in downtown Valparaiso finds blues guitarist/vocalist Jack Whittle returning tonight at 7 p.m. with another guest co-host for this week's Open Mic Night. Sitting in with Whittle tonight will be Ryan Frahm, the guitarist and vocalist of the local R&B band, Funky Mojo Daddy. On Saturday, Elements features a 7 p.m. solo performance by blues guitarist Gerry Hundt. More: 219-309-1660 or elementswinebar.com.
• The acoustic duo Tim & Mike of The Chester Brown Band is the featured fare on Friday at Leroy's Hot Stuff (333 W. U.S. 20) in Porter. The Bones will be rattling the confines of the venue with an evening of classic rock on Saturday. More: leroyshotstuff.com or 219-926-6211.
• Singer, songwriter, guitarist Bernie Glim was the front man of the long-running Chicagoland country group, Country Roads, for many years. Glim has been performing in recent months as Bernie Glim & Friends. Fans of country music that rocks can catch Bernie with some of those "Friends" for a special dinner show this Friday at The Gaelic Park Patio (6119 W. 147th St.) in Oak Forest. More: 708-687-9323.
• Reggae Express will perform the summery sounds of the islands for a public event at The Izaak Walton (1250 Crisman Road) in Portage 7-11 p.m. All ages are welcome and there is no cost to attend. Facial coverings are required to enter the building and social distancing is mandatory. More: 219-762-9974.
• The Lemmon Brothers Band (1 p.m.) and Ripley Street (4 p.m.) will perform on a double bill outdoors beginning at 1 p.m. on Saturday, for the Hazel Crest American Legion picnic (17000 Park) in Hazel Crest. All ages are welcome to attend this free classic rock concert. Both artists will mix cover songs with original songs of their own. Both artists have enjoyed regional radio play with their original music. More: 708-335-2300.
• The music of the Grateful Dead and other jam bands will fill the confines of Duffy's Place (1154 Axe Ave.) in Valparaiso this Friday from 8 p.m. to midnight as The Lazy Lightning Band performs. More: 219-462-1057 or facebook.com/thelazylightningband.
• Guitarist/vocalist Angelo Cicco is now at The Lighthouse (7501 Constitution Ave.) in Cedar Lake every Wednesday and Friday, performing solo from 6-9 p.m. on the spacious outdoor patio. Masks are required and reservations are encouraged. More: angelocicco.com.
• Lazer Lloyd -- who has been called "Israel's answer to B.B. King" -- is now doing a live online concert every Sunday afternoon at 1 p.m. Eastern/noon Central. His goal is to keep spirits uplifted and keep people positive through music during this era when getting out to see live music is not an option for some people due to COVID restrictions and concerns. Catch this amazing blues guitarist/vocalist/songwriter who had performed many times throughout Chicagoland and NW Indiana in recent years for his live Sunday concerts via his official website -- http://lazerlloyd.live.
• DJ & Joe from the prog-jazz fusion band Stop Drop Rewind will host this Friday's Open Mic Jam from 8-11 p.m. at Zorn's Brew Works (605 E. 9th St.) in Michigan City. More: 219-243-7157.
• The Hometown Country Jam at The Brickie Bowl in downtown Hobart has been postponed a second time due to COVID concerns by the City of Hobart and promoter Flight Levelz Entertainment. The event, which was rescheduled from June of this year to Labor Day Weekend of this year, has now been postponed to June 5, 2021. The silver lining is that the entertainers originally scheduled -- Lee Brice, Dylan Schneider, Julia Cole, Lewis Brice, and Jonny James -- will still all be on the bill for next year. All tickets will be transferred to the new date, or you can request a refund at: https://hometowncountryjam.com.
Stay up-to-date on what's happening
Receive the latest in local entertainment news in your inbox weekly!