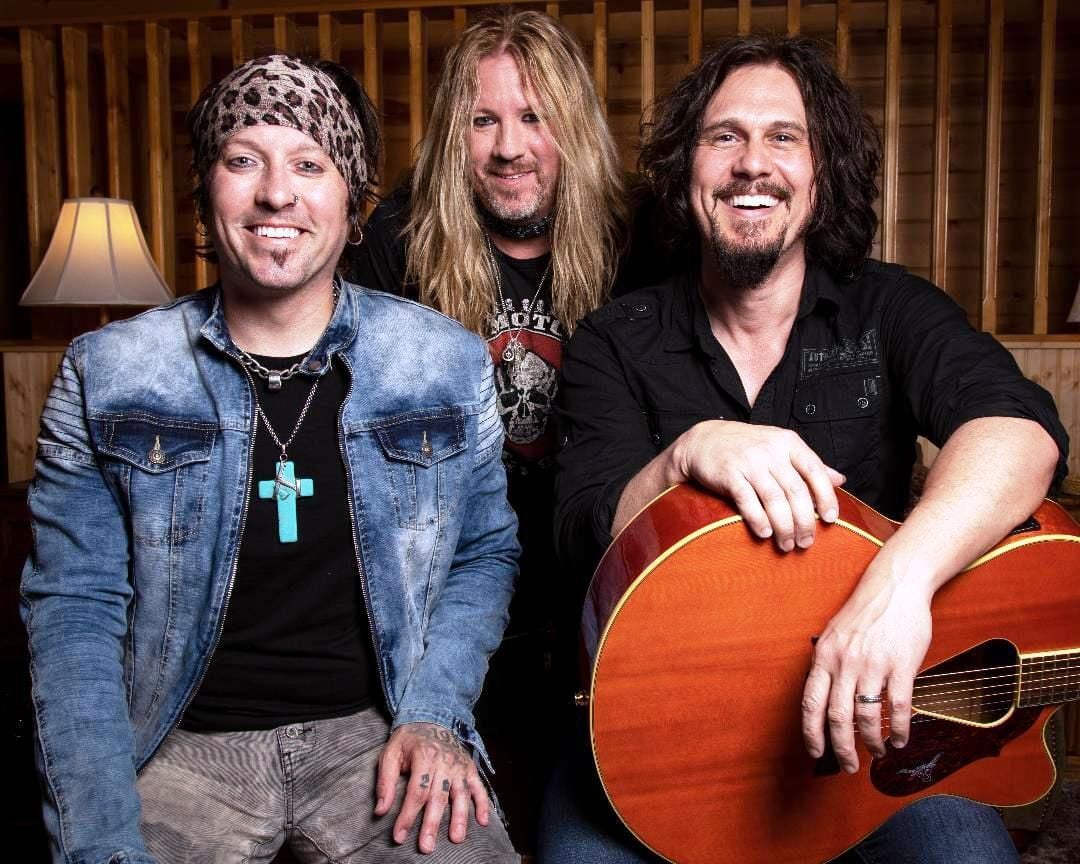 Northwest Indiana's own rock music export, Troy Patrick Farrell, a former native of Griffith, returns to his old stomping grounds this weekend to showcase his latest project, Cheap Thrill. Since leaving the Region three decades ago, Farrell has spent time as a member of the national recording/touring groups White Lion, Tantric and The Gilby Clarke Band.
Farrell gives his first hometown performance in more than 30 years this Saturday when Cheap Thrill rocks the newly opened Avenue 912 (202 W. Ridge Road) in Griffith with a 7 p.m. "An Evening with..." style show. There are no support acts on this bill.
Dubbed as the "3 Man Acoustical Jam," Cheap Thrill also features Brandon Gibbs (Devil City Angels) and Joel Kosche (ex-Collective Soul). Farrell said Cheap Thrill gives its audience an intimate evening of songs from their respective catalogs, along with songs by some of their favorite influences, while "telling the story, behind the story." Tickets: $8 general admission. Limited VIP Tables $60 available in advance. More: drummertroy.com.
HIGHLAND gears up for its Summer Fest
After taking a year off due to COVID-19, the annual Highland Fourth of July Festival begins its five day run on Wednesday with an opening set by Highland's own Muddsharks at 5 p.m., followed by the hugely popular Women of Motown, a revue-style performance covering a gamut of chart hits by R&B artists from the 1960s through the 1980s.
This year's returning festival is once again being held at Highland's downtown Main Square Park (Ridge Road & 5th Street) and has a strong line-up of diverse talent local and regional musical talent scheduled. For the first time, the festival will feature a beer garden on the actual park grounds that offers great sight lines and close proximity to the large covered stage.
A "Woodstock Flashback" happens next Thursday with back to back tributes to two major artists who played the historic festival at Yasgar's Farm in upstate New York -- Santana and Crosby, Stills, Nash & Young. Soundz of Santana and Marrakesh Express offer the tributes.
From there, it's a weekend of rock 'n' soul with performances on Friday by Dyllyngyr, Nawty and Together; on Saturday by Reggae Express, Got Issues, High Street and the impressive Beatles tribute group, BritBeat. Sunday's "Family Day" includes The Folklorico Dancers, an exotic animal demonstration by Indianapolis-based "Silly Safaris," and music by the recording acts Rocken Horse and the all original line-up of the iconic 1960s rock group, Ides of March.
Along with The Muddsharks, two of the other bands playing this year's Highland festival are comprised of former Highland High School alumni from the 1970s -- Dyllyngyr (pronounced Dillinger) and Got Issues -- both perform classic rock covers of the 1960s and 1970s and have remained hometown favorites over the decades.
St. Thomas More rocks this weekend
 The St. Thomas More Festival is back and happening this weekend at 8435 Calumet Ave. in Munster. From 6-10 p.m. tonight finds The Frank Paul Band on  stage.
Break out the Aqua-Net and spandex for Friday's performance there of MTV-era heavy metal hits by Hairbangers Ball. Saturday brings in a plethora of musical styles starting with country by The Hazzard County Band, followed by the pop/rock of Got Issues and wrapping up with the kitschy retro-pop sounds of Rosengold at 8 p.m. Closing out the festival on a solid note are dance-rock covers by Mr. Funnyman and top classic rock by Little Giant. More: stmmusicfest.weebly.com.
• The Lauren Dukes Band offers up a special sneak preview of its new original music this evening from 7-9 p.m. with an intimate live performance at The Record Bin (1601 Franklin St.) in Michigan City. "For the past 18 months, we've been hard at work developing material," said Dukes drummer Andy Sutton. "This is an opportunity to see the band doing this great original material." Dukes' debut single "Hectic Love Week" gets released digitally on July 2, followed by the full 5-song physical EP the first week of September. Seating is limited and admittance to tonight's free record store performance is strictly limited to 40 attendees. Doors: 6:30 p.m. More: 219-210-3813.
• This weekend at The Hobart Art Theatre (230 Main St.) in downtown Hobart finds the Elton John tribute acts Simply Elton tickling the ivories on Friday at 8 p.m. (tickets are $10 advance/$15 at door), followed by the Rolling Stones tribute group Beggars Banquet on Saturday at 7 p.m., with tickets at $15 advance/$20 day of show. Reminder: The MTV-era national rockers Faster Pussycat (facebook.com/fasterpbandofficial) brings its summer tour to the former Hobart movie house on July 1 for a 7:30 p.m. Tickets: More: brickartlive.com.
• Leroy's Hot Stuff (333 W. U.S. 20) in Porter welcomes the funk rock of Fuzzlove on Friday at 8 p.m. followed on Saturday by the straight up rock of DOWnfall at 9 p.m. The "Sunday Blues Jam" hosted weekly by Corey Dennison rocks the cantina from 7-10 p.m. More: leroyshotstuff.com or 219- 926-6211.
· Chicago Ozzy Osbourne/Black Sabbath tribute band, Blizzard of Ozz, featuring guitar virtuoso Kevin M. Buck, headlines this Friday at Gino's Banquet Hall (1967 E. 97th Ave.) in Hobart with a 7 p.m. opening set by Motley Crue covers act, Crue U. More: 219-588-1800.
• The weekly, Friday night Southpoint US 30 Cruise-In in the parking lot of Valparaiso Harley-Davidson (1151 W. Morthland Drive/U.S. 30) in Valparaiso welcomes the rockin' blues of The Head Honchos in the beer garden Friday from 6-9 p.m. All ages welcome to this free event. More: hdvalpo.com or facebook.com/hdvalpo.
• The rock covers band BARCODE will perform Saturday from 7-10 p.m. at Catch-22 (500 E. 81st Ave.) in Merrillville. More: 219-525-4076 or catch22nwi.com.
• The Hard Rock Casino Northern Indiana (5400 W. 29th Ave.) in Gary features 9 p.m. performances on the Hard Rock Cafe Stage by Chicago rock band 7th Heaven on Friday and pop/party rock group Maggie Speaks on Saturday. More: 219-228-2383.
• Gary's 1960s garage rock kings, Oscar & The Majestics, perform a free rock 'n' roll show on Tuesday at Woodland Park (2100 Willowcreek Road) in Portage from 6-7:30 p.m. as part of the Portage Parks Department's free summer concert series. More: 219-762-1675 or inportageparks.com.
Hard Rock Casino opening guitar smash
Hard Rock Casino opens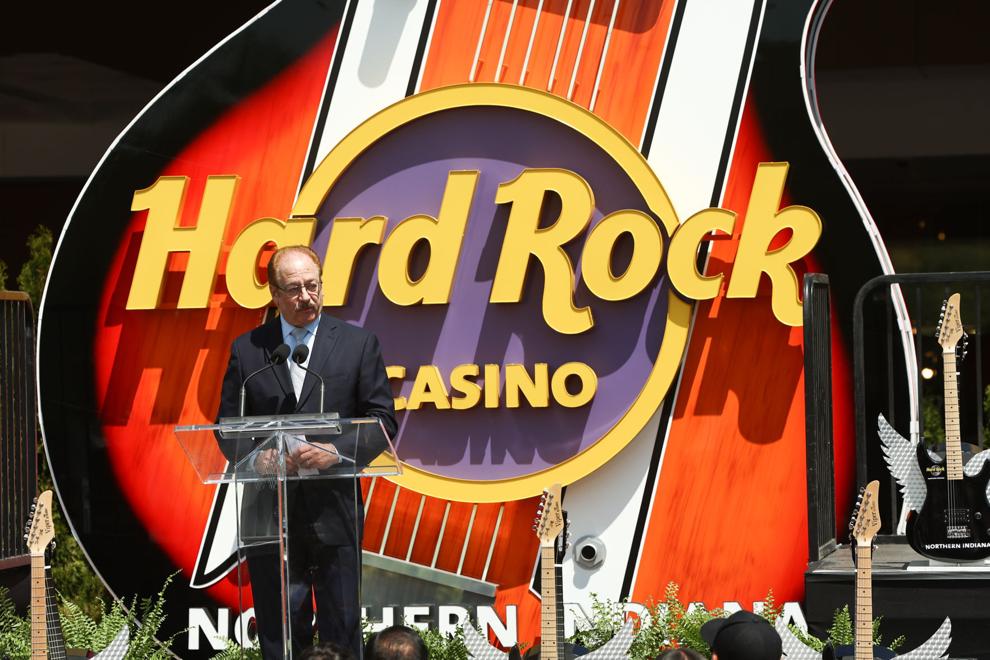 Hard Rock Casino opens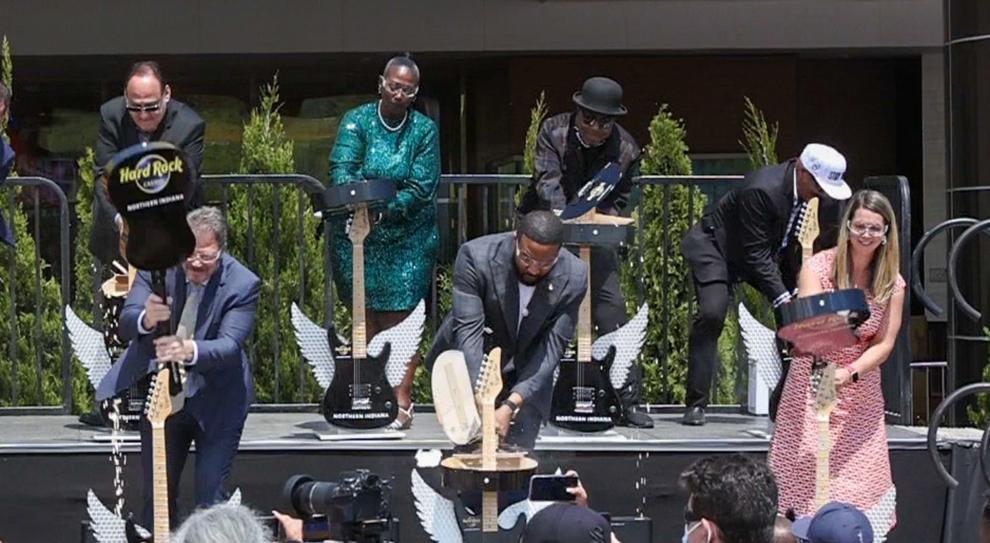 Hard Rock Casino opens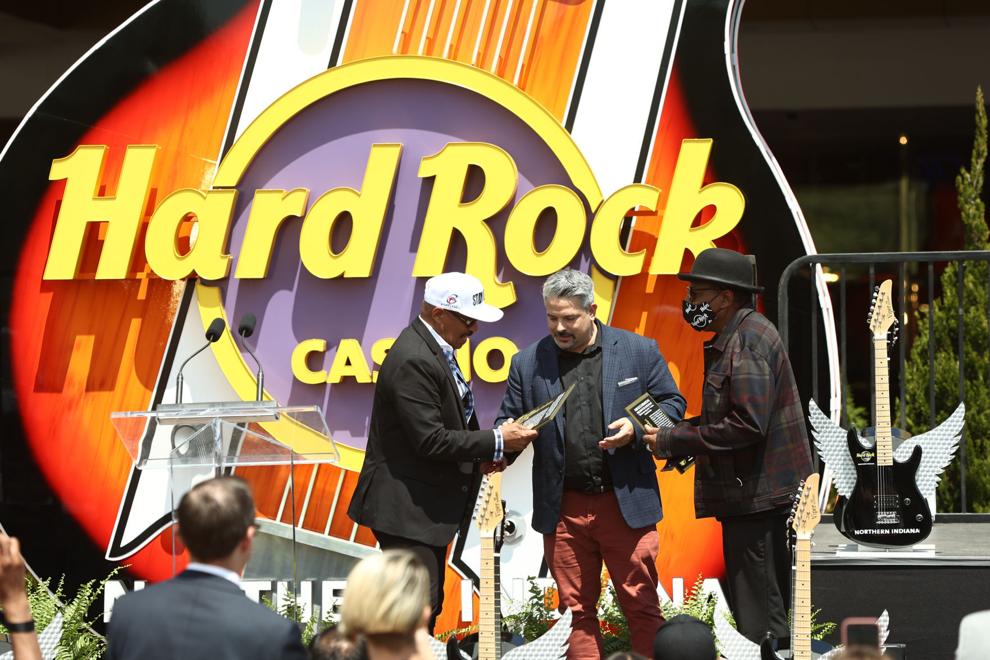 Hard Rock Casino opens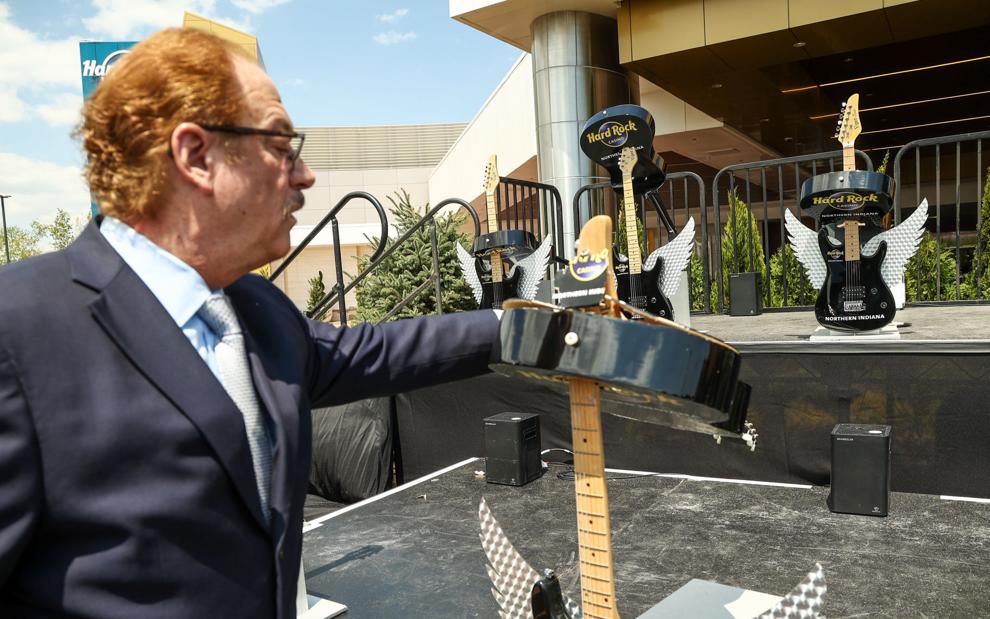 Hard Rock Casino opens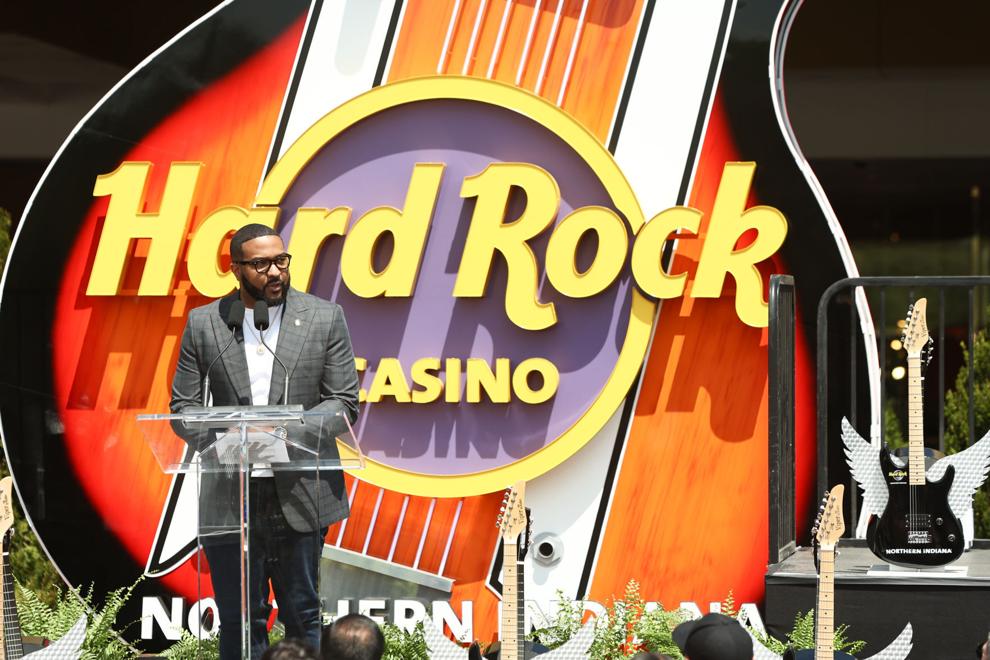 Hard Rock Casino opens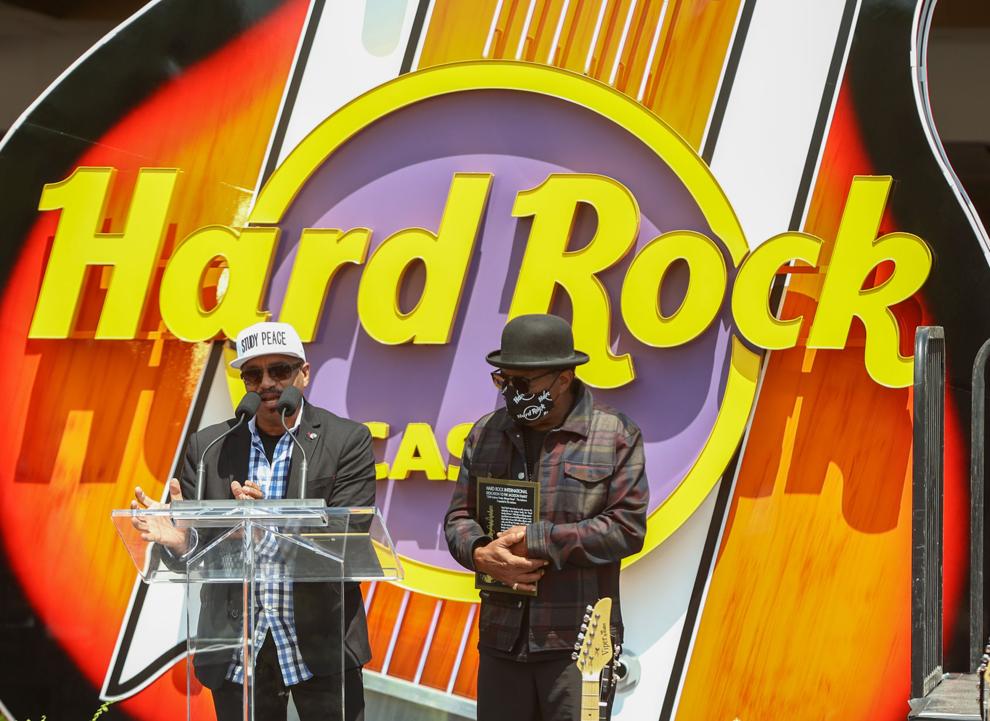 Hard Rock Casino opens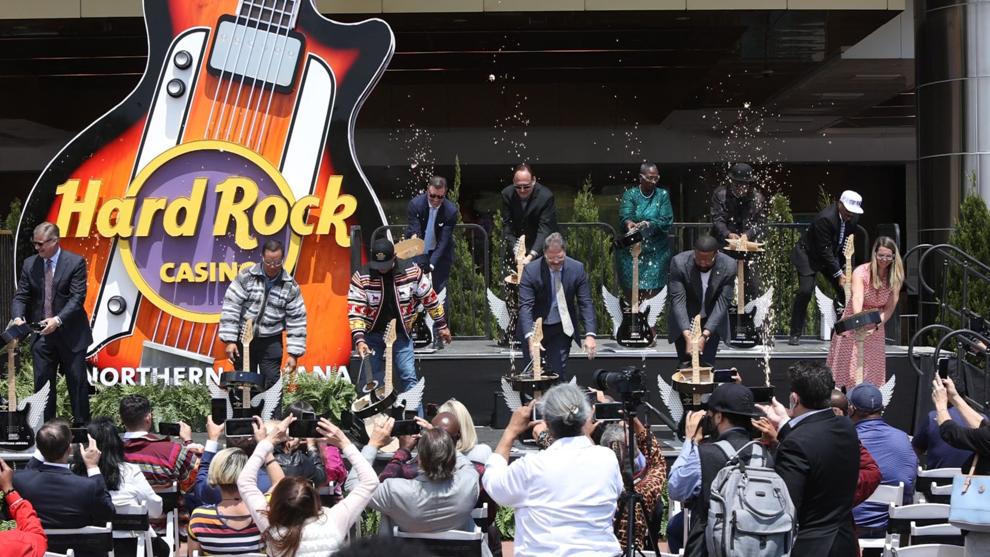 Hard Rock Casino opens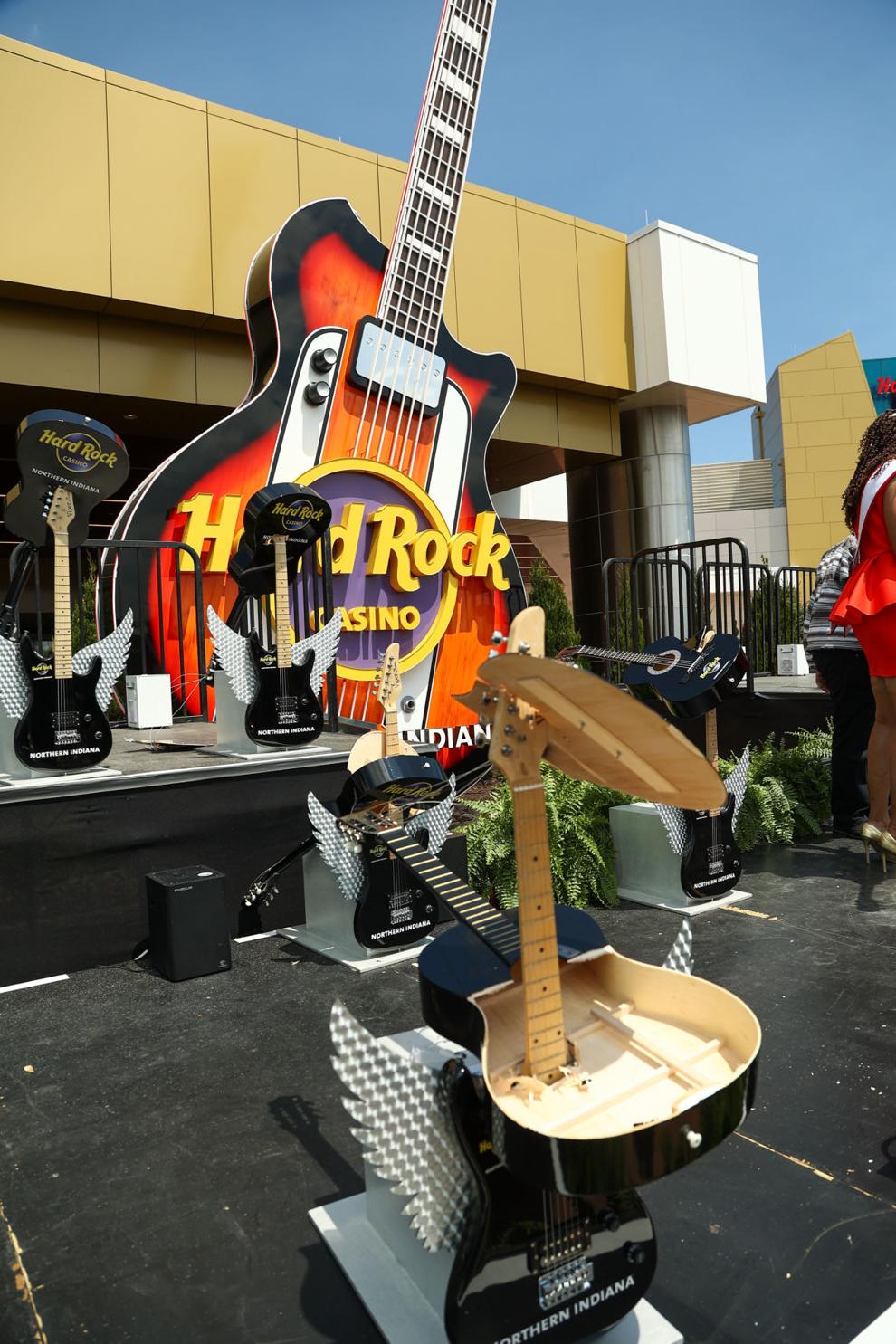 Hard Rock Casino opens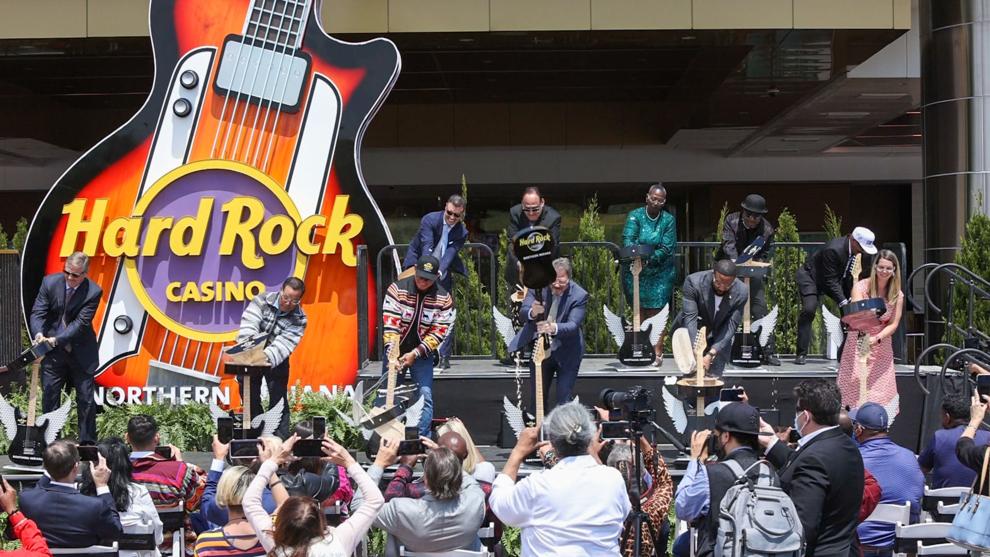 Hard Rock Casino opens
Hard Rock Casino opens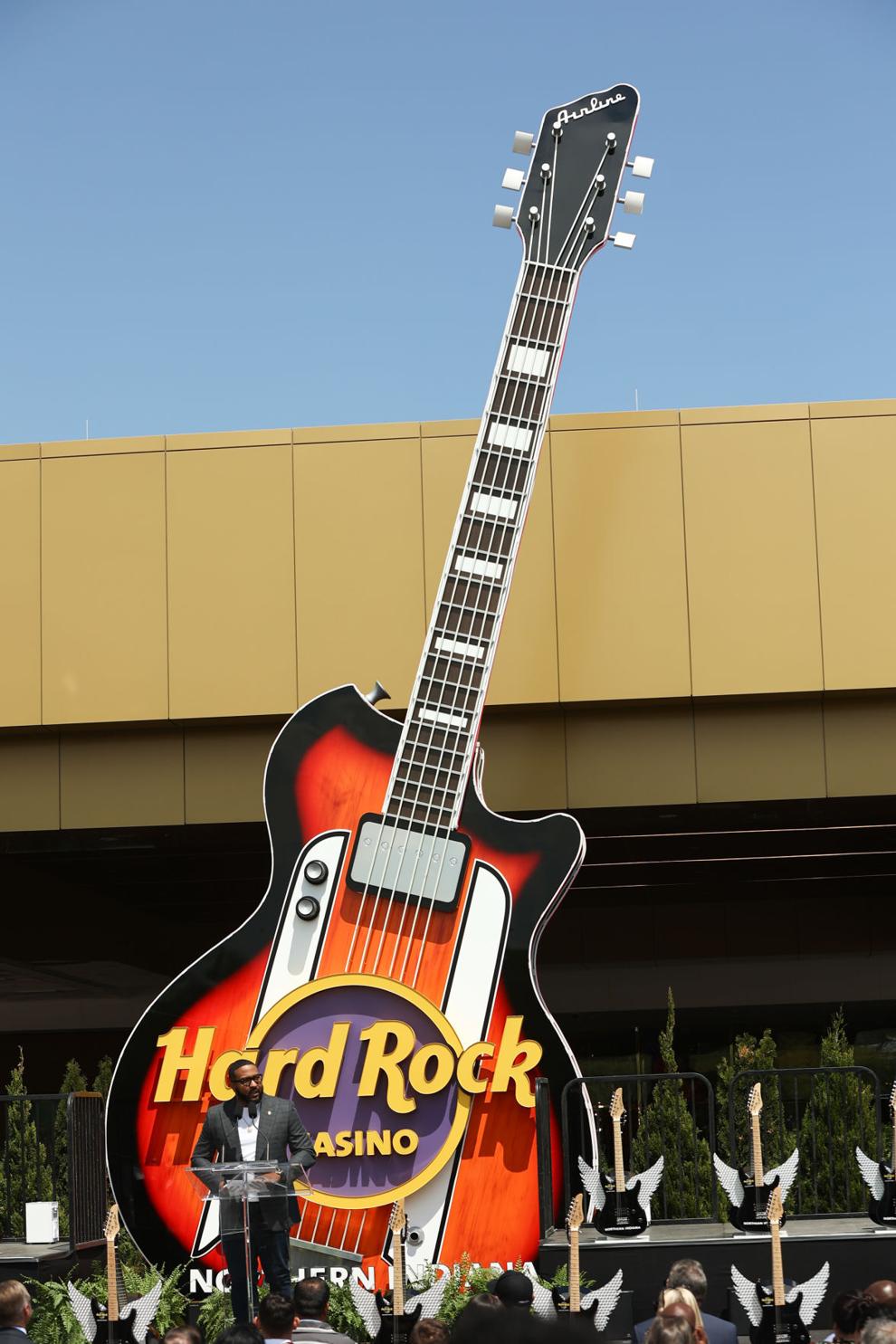 Hard Rock Casino opens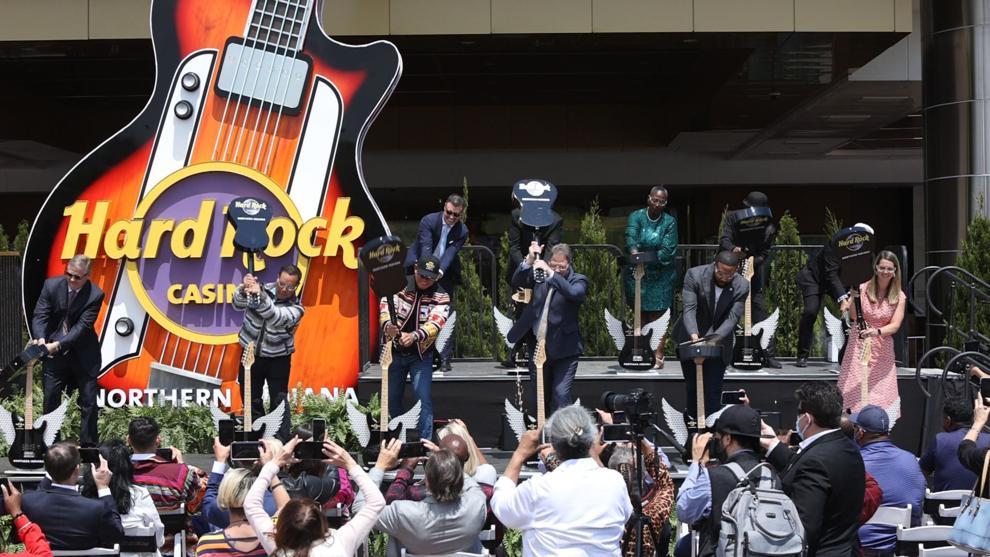 Hard Rock Casino opens