Congratulations to Valparaiso Harley-Davidson on its Silver Anniversary this holiday weekend. The dealership (1151 W. Morthland Drive/US 30) in Valparaiso will be the destination this weekend for animal lovers, hot rod and motorcycle enthusiasts and music fans from all across the Region.
A special full three-day schedule of events starts on Friday with the official kick off of the annual Southpoint U.S. 30 Cruise-In, a summer-long series of weekly Friday night outdoor events. The series takes over the Harley-Davidson parking lot and those of other nearby businesses for the summer months. The first "Cruise-In" live band of the summer is the guitar-driven blues rock quartet, Head Honchos, who will fire up their amps this Friday at 6:30 p.m.
"Last summer we were unable to have the series because of the pandemic, so we're happy to get it all back on track," said dealership manager Jef Haggerty. "We do it every Friday night weather permitting, thanks to having some great local sponsors who make it possible for us to do this free to the public every week. There's great live music, food by Suzie's Cafe and others, and a beer garden by Leroy's Hot Stuff. Cars start arriving and lining up around 5 p.m. and it officially starts at 6 p.m. and goes until 9 p.m. It's always a good time and there is something for everyone."
Among the bands scheduled to rotate performances this summer are Ernie Givens & The White Lie Band, Nawty Lite, Remedy, Radiogypsy, Derek Caruso's Blues Fuse and Guns & Hoses.
Although there is no cost to attend the family-friendly, weekly series, a free will donation is requested with 100% of each week's collected funds going to local non-profit charities ranging from veterans groups to animal rescue groups, including Lakeshore Paws, Hilltop House and the D.A.V.
This weekend only, the beer and music will continue to flow through late Sunday afternoon. Saturday is the dealership's official 25th Anniversary Bash with an all day party from 10 a.m. to 7 p.m. that includes, door prizes throughout the day and live music next to the beer garden by regional favorites Steel Country (1:30-3:30 p.m.) and Nawty (4-7:30 p.m.).
On Sunday from 10 a.m.-5 p.m. the dealership teams up with The Humane Society of Northwest Indiana to host the Gary-based animal rescue organization's annual HSNI Spring Critter Ride.
The approximately two-hour ride begins and ends at Valparaiso Harley-Davidson. Registration sign-ups start at 10 a.m. Last bike out at 11 a.m. Cost for the ride portion of the event is $20/single or $30/couple. All proceeds from the ride benefit Humane Society of Northwest Indiana and includes one free HSNI Critter Ride T-shirt at sign up (while they last), a free door prize ticket and a complimentary food voucher for use that day at Leroy's Hot Stuff food truck.
The HSNI Critter Ride After Party runs from 1:30-5 p.m. and features a live music stage at the beer garden by regional rock duo, The Juniors (1:30-2:45 p.m.) followed by classic rock trio DC-3 featuring Derek Caruso (3-4:30 p.m.). Sound for Sunday's event donated by NWI-based Caruso Live Audio.
"Leroy Flores and Don Lococo of Leroy's Hot Stuff have been wonderful friends and partners of Humane Society of Northwest Indiana for this event over the years, which raises funds to keep us strong in our mission to care for the Region's homeless, abused, and unwanted animals," said HSNI Executive Director Frieda White.
• The Frank Paul Duo performs a free all ages show from 8:30-11:30 p.m. at Northwoods Bar & Grill (968 E. Steger Road) in Crete. More: facebook.com/northwoodscrete
• Tonight and every Thursday, catch NWI blues-rock quartet, The Head Honchos, performing and inviting guests up in an "open mic" format at The Tender Trap (109 N. Halsted St.) in Chicago Heights. This Saturday, they perform 6-10 p.m. at The Station (151 N. Glenwood Ave.) in Glenwood. More: facebook.com/HeadHonchosBand.
• The catalogs of two outstanding classic rock artists will be heard Saturday at Hobart Art Theatre with a double bill of tribute acts, Too Bad Company and The Rod Stewart Experience. Tickets: $10. More: brickartlive.com.
• The Positive Vibe Technicians will deliver plenty of positive vibes Friday at Leroy's Hot Stuff (333 U.S. 20) in Porter. Jam band, Stealin' The Farm follows on Saturday. Then Sunday, Leroy's presents its weekly Blues Jam Nights hosted by guitarist Corey Dennison. Music runs 7-11 p.m.nightly. More: 219- 926-6211 and facebook.com/leroyshotstuff.
• Little Giant makes a big sound with a'60s and '70s classic playlist this weekend on Friday at Set 'Em Up Lanes (135 N. Broad St.) in Griffith with an outside 7-11 p.m. beer garden performance, then Saturday from 9 p.m.-1 a.m. at Marko's Bar & Grill (435 Ridge Road) in Munster. More: littlegiantband.com.
• Live blues is the staple at Elements Wine Bar (23 N. Washington St.) in Valparaiso, where from 7 to 10 p.m. on Friday one can find the guitar-driven rock-infused blues of Caruso's Blues Fuse, followed on Saturday by Luke Pytel. More: 219-309-1660 or facebook.com/elementswinebar.
• From 10-11 a.m. Monday, I'll be at Main Square Park in downtown Highland, where I will again donate sound production for the town's annual Memorial Day ceremony. Local singer, Kaitlyn Tiemes, will be joined by various speakers, and Eagle Scout bugler Carl Elsner will conclude the event by playing "Taps" in memory of fallen heroes.
• Friday's 89.1FM-Lakeshore Public Radio's celebrity interview/music program, "Midwest BEAT with Tom Lounges," features the four Chicagoland songwriters -- R&B artist Robby Celestin, Americana flat-pick guitarist Eric Lambert, genre-crossing "American Idol" finalist Leslie Hunt and blues guitarist Ivy Ford -- participating in Songwriters Circle for Critters fundraiser June 6 at Hobart Art Theatre, benefitting Humane Society of Northwest Indiana (humanesocietynorthwestindiana.org). Each is donating a performance at the all ages, family-friendly, 5-8 p.m. event. Tickets: $12 advance/$15 at door (brickartlive.com) or get physical tickets at: Humane Society NWI (1600 Melton Road) in Gary, Brickhouse Bar & Grill (230 Main St.), and both Record Bin locations (218 Main St.) in Hobart and (1601 Franklin St.) in Michigan City. Stream Friday's radio show at lakeshorepublicmedia.org.
Hard Rock Casino opening guitar smash
Hard Rock Casino opens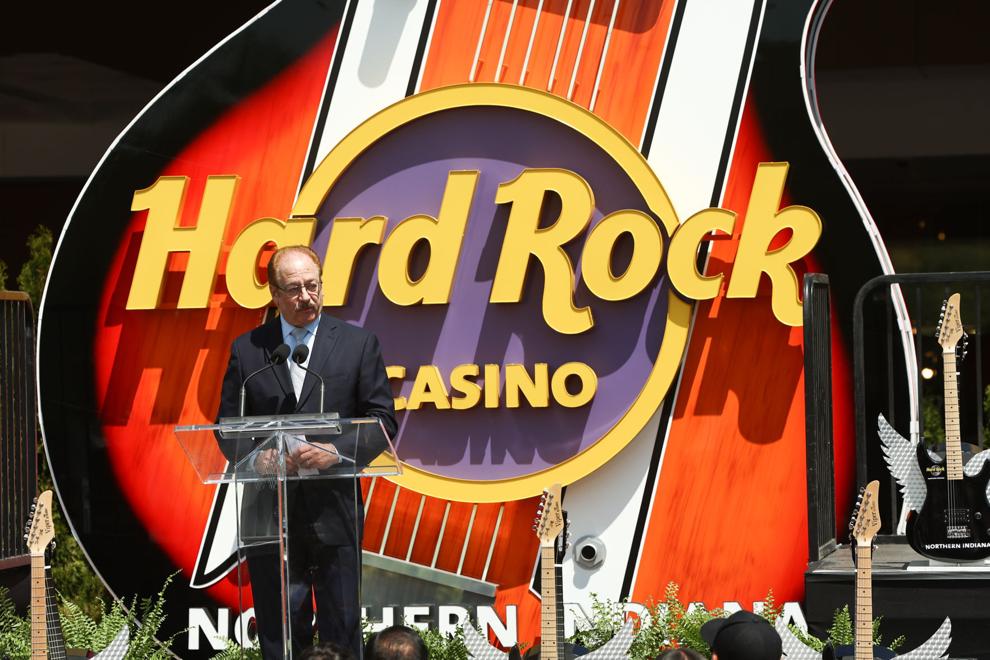 Hard Rock Casino opens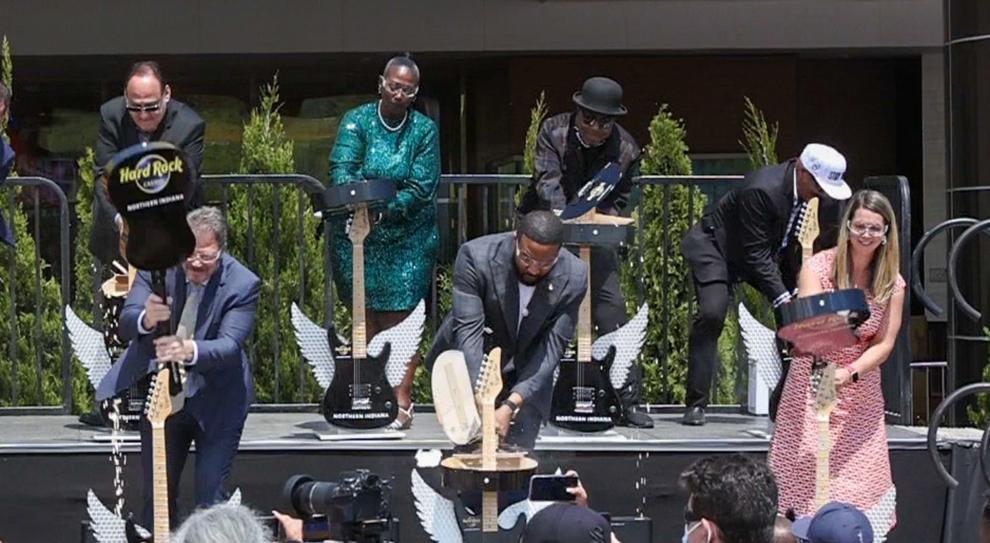 Hard Rock Casino opens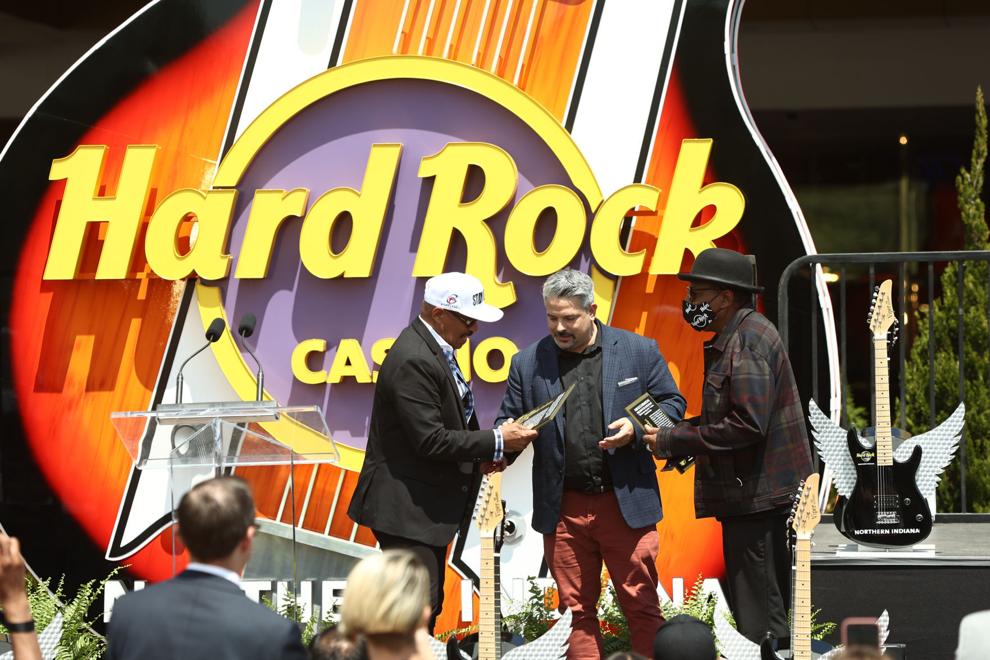 Hard Rock Casino opens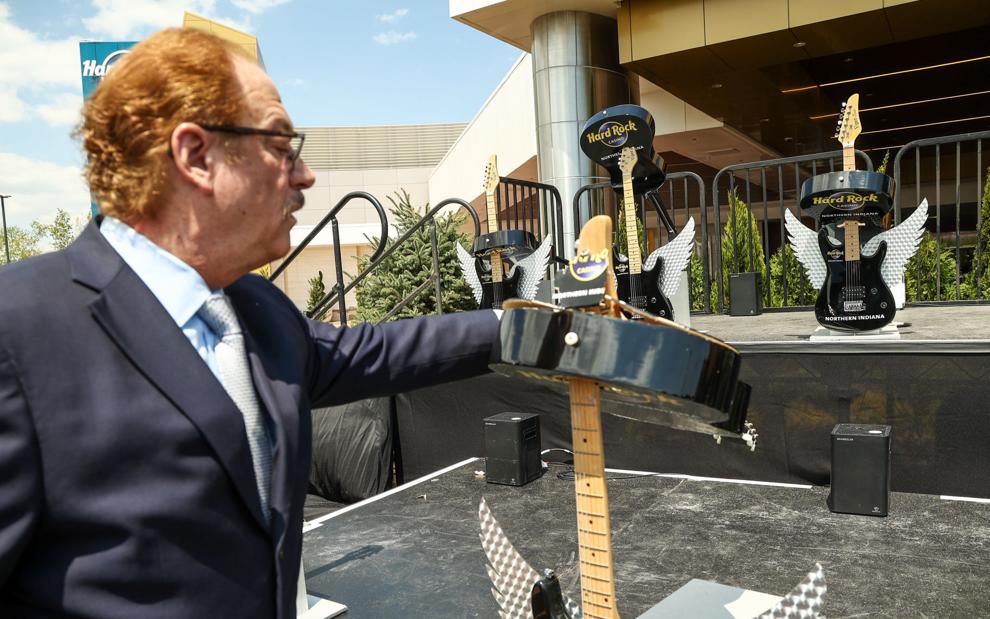 Hard Rock Casino opens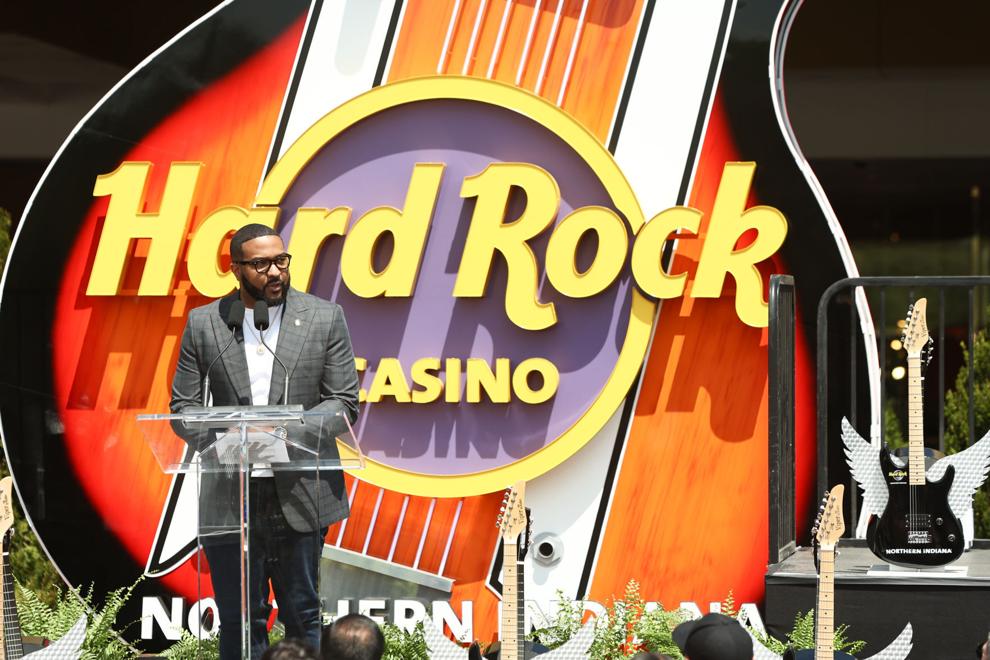 Hard Rock Casino opens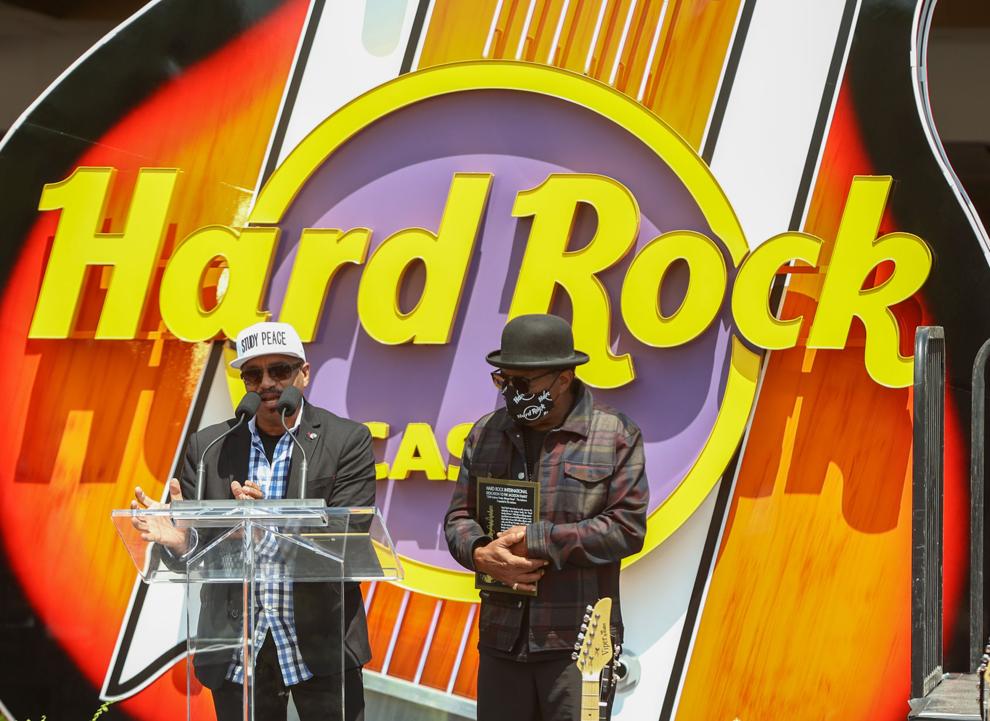 Hard Rock Casino opens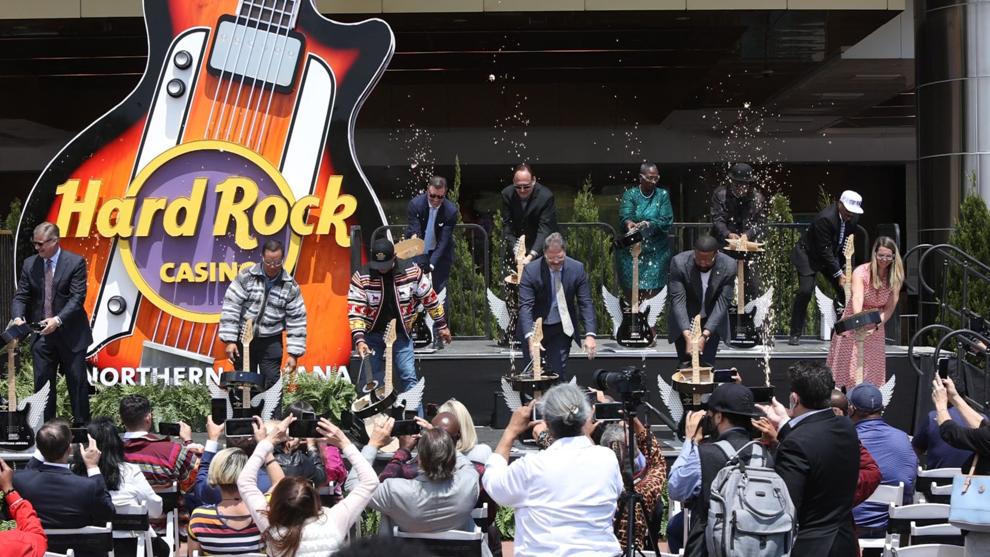 Hard Rock Casino opens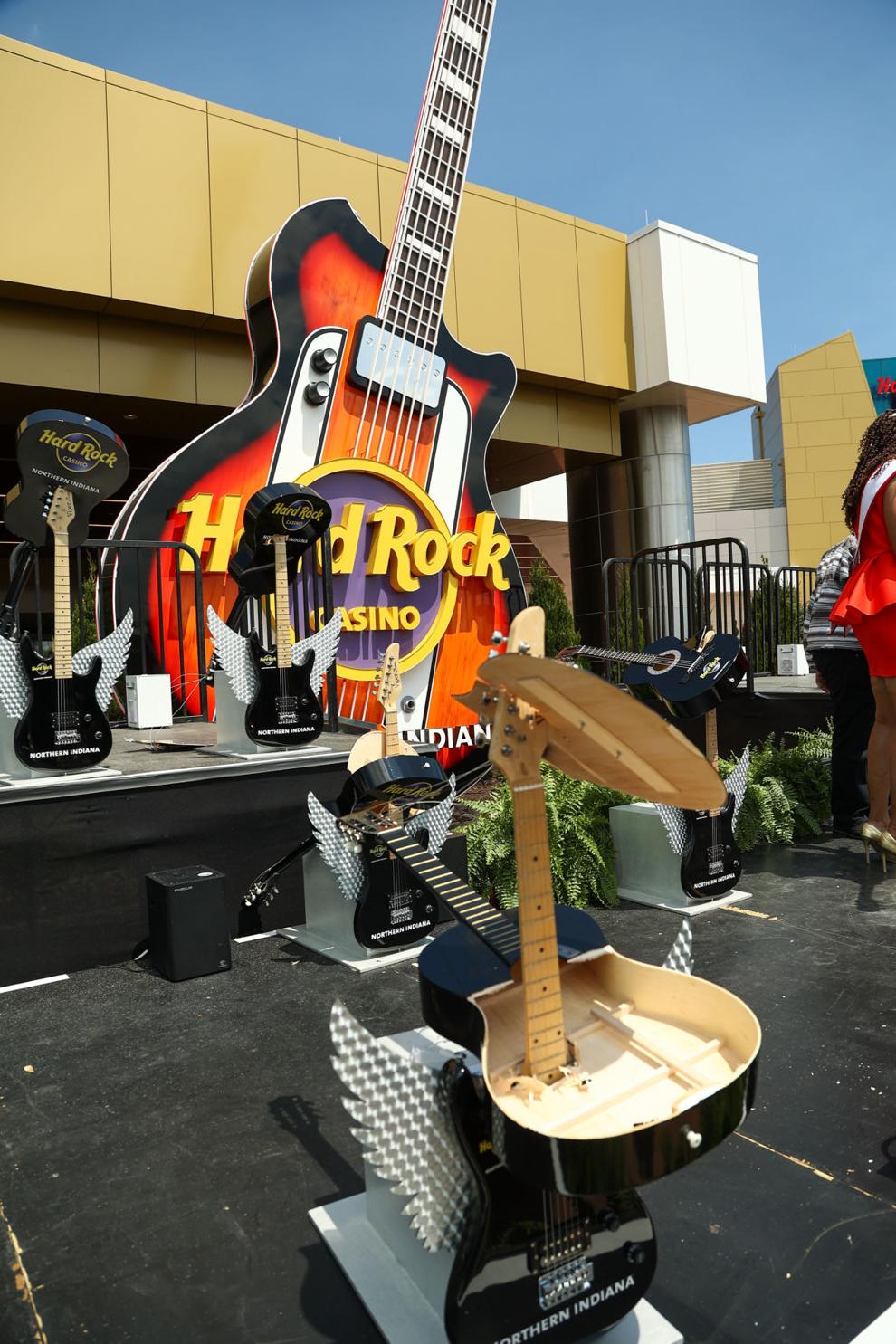 Hard Rock Casino opens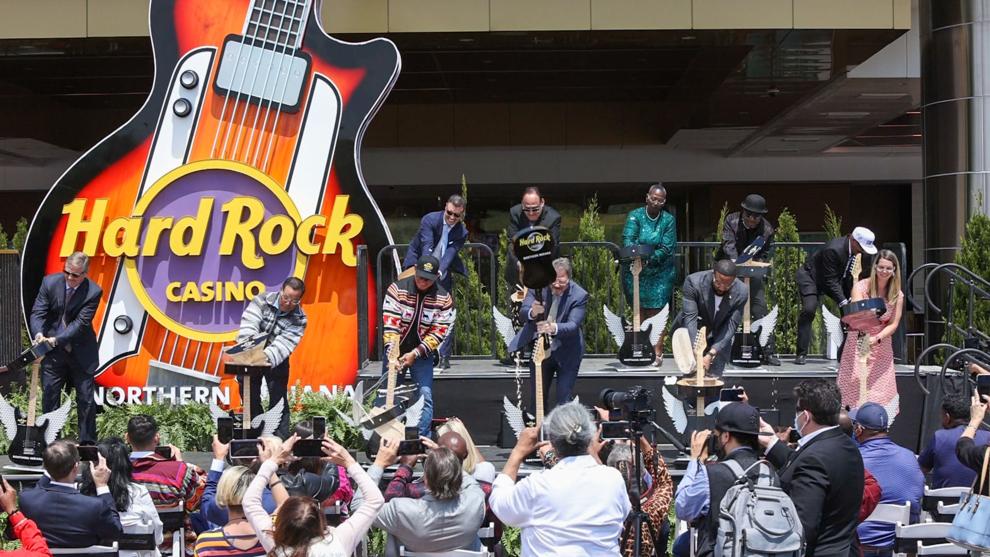 Hard Rock Casino opens
Hard Rock Casino opens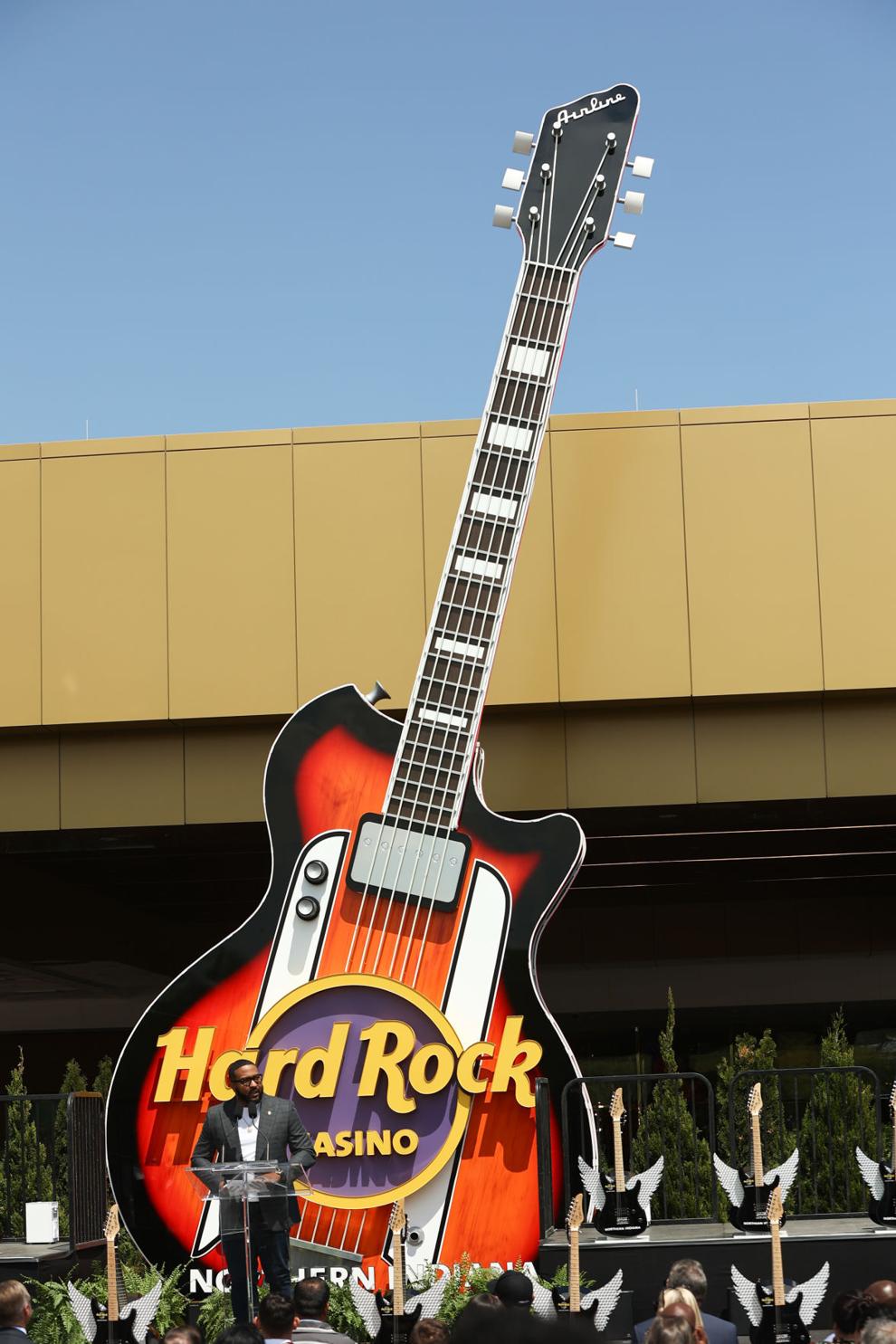 Hard Rock Casino opens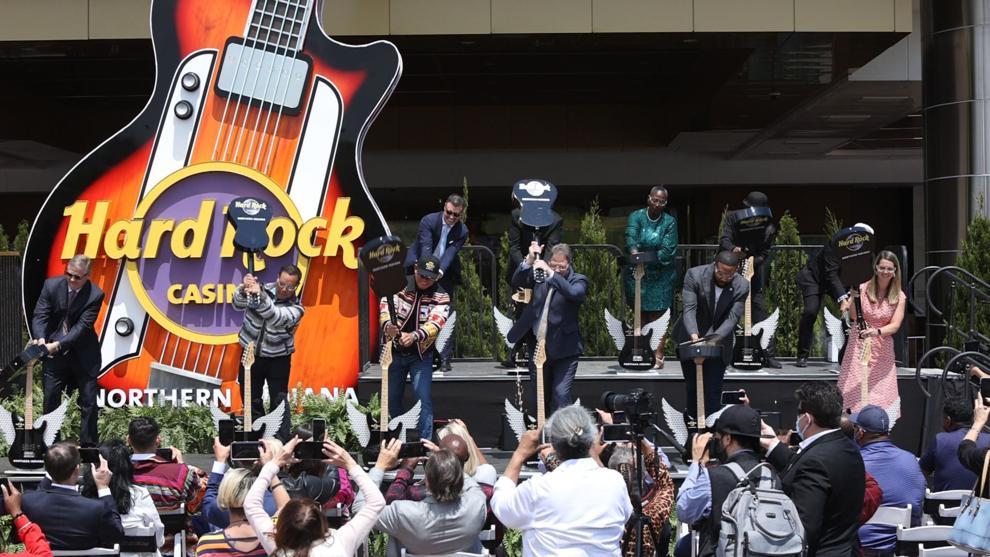 Hard Rock Casino opens