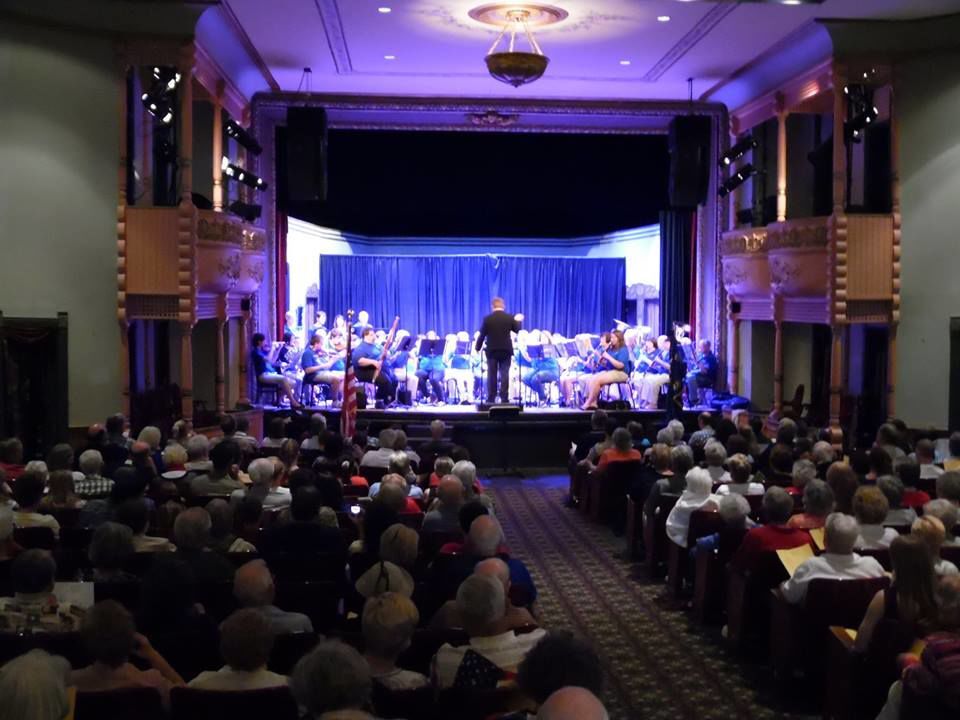 The community's response after Valparaiso's Memorial Opera House announced its reopening recently was immediate for its executive director, Scot PJ MacDonald, and his staff.
"Our phones have been ringing like crazy," he said. "We all have overflowing email inboxes right now. It's great. It's the kind of crazy I'll take any day."
Celebrating Memorial Opera House's reopening with a Memorial Day Concert at 3 p.m. May 31, Memorial Opera House's stage was last lit last winter with their production of "Mary Poppins." Two weeks following their staging of the musical, the venue, like all other Region-based theater companies, closed indefinitely as a result of the pandemic.
And like many Region theater companies and venues, MacDonald described the year-plus as a period of uncertainty.
"It's been a very unique challenge for the last 14 months, with the staff being furloughed and maintaining everything administratively to keep the place afloat," he said. "It was 'what can we do to keep things flowing and keep the lights on' and keeping ourselves as informed as possible."
The Valparaiso Community University Concert Band will perform at Memorial Opera House's Memorial Day concert. Their 30-minute performance will include patriotic songs along with historical monologues.
While the concert is free, reservations are required and can be made at Memorial House's website, memorialoperahouse.com. Doors open 30 minutes prior to the concert.
Concert attendees are encouraged to bring non-perishable food goods, which will go to the Christian Food Pantry of Valparaiso.
"It's a community driven event," MacDonald said. "It's (performed by ) all members of the community that have been pining for the arts to come back just like we have … we're such a community driven organization,, and with us being a Civil War memorial (venue) I can't think of a better way to celebrate."
Memorial Opera House will kick off their 2021 season with "Clue, The Musical." Their production of the 1997 Off Broadway hit kicks off June 18 and runs through July 4.
Memorial Opera House had originally scheduled to stage "Clue" in the fall prior to the pandemic.
"It felt like the right show to ease back into everything," MacDonald said. "It's a small cast, it's a small orchestra, everybody on stage is fully vaccinated. As far as timing worked out, it was like 'Great. We can make it happen really quickly.' We're really, really excited to bring it to the community and bring it to life."
Memorial Opera House has also scheduled concerts, including "Back to the Dean Martin Show" at 7:30 p.m. July 17, the Four Seasons tribute ensemble Atlantic City Boys at 7:30 p.m. Aug. 21 and Region favorites MegaBeatles at 7:30 p.m. Oct. 9. Additional mainstage productions will be announced in the future.
Masks will be required for all upcoming Memorial Opera House shows. Additionally, Memorial Opera House will be taking attendees' temperatures at admission.
FYI: Memorial Day Concert will be at 3 p.m. May 31 at Memorial Opera House, 104 Indiana Ave., Valparaiso. Admission is free, reservations required at venue's website. Call 219- 548-9137 or visit MEMORIALOPERAHOUSE.COM.