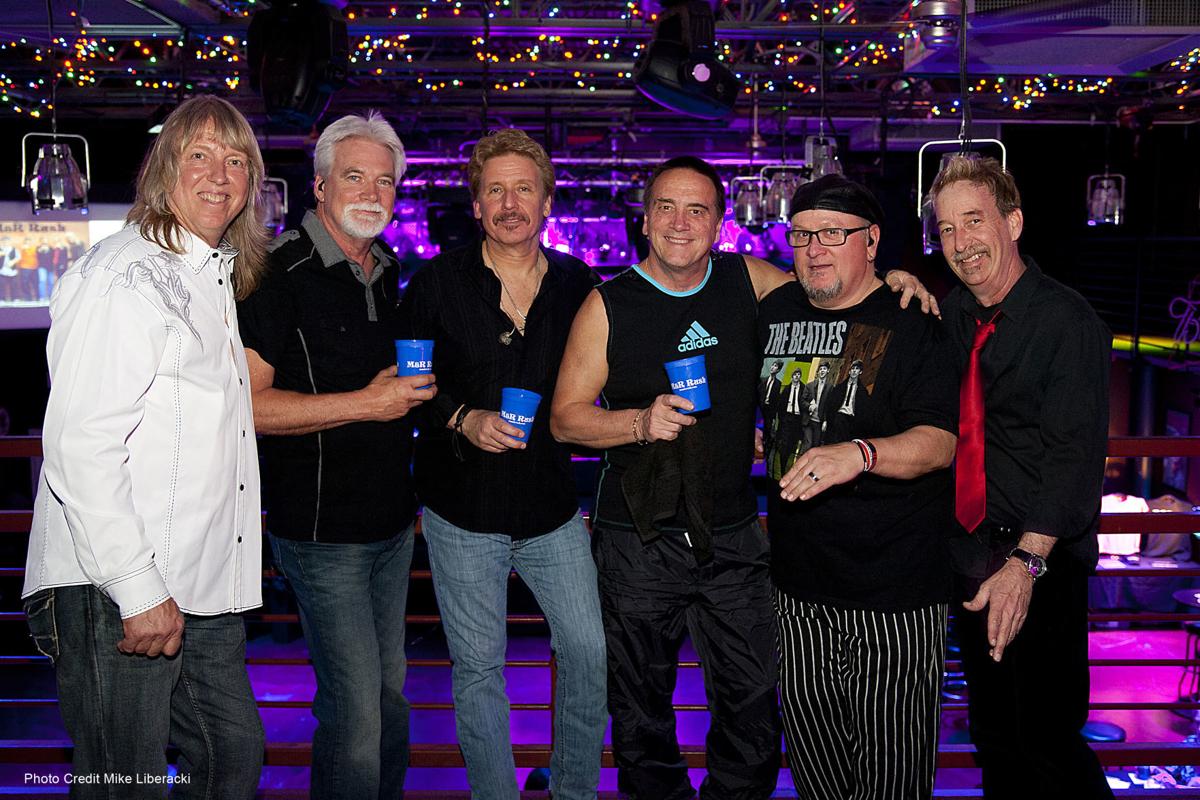 My personal condolences to the many fans and friends of Eddie Money and Ric Ocasek (of The Cars). Both veteran rockers died last week. Money was 70 and Ocasek was 75. They both created great bodies of work that will keep their names alive in the annals of rock 'n' roll for years to come.
Although this writer never had the opportunity to chat with Ocasek, my career path crossed with Money a few times and I found him to be a very colorful guy. Rest in peace gents and thanks for the music.
• Doug Clapp & Overdue Band will provide some tunes from 4-7:30 p.m. this Saturday at the "Drill Ride: Real Men Wear Pink" fundraiser for men's breast cancer awareness at Quaker Steak & Lube (6245 Ameriplex Drive) in Portage. More: 219-706-6200 or thelube.com.
• Singer/songwriter Chad Clifford of The Crawpuppies performs a solo acoustic 8pm set this Saturday at Tommy B's Clubhouse (210 Aberdeen Drive) in Valparaiso. More: 219-299-8936.
• Rockers M&R RUSH will be performing a mix of songs from their many original albums along with many classic arena rock covers by Styx, Head East, Journey and others when they perform a 7 p.m. concert set on Saturday at Lencioni's (3325 Glenwood-Dyer Road) in Lynwood. More: mandrrush.com.
• The Grape & Grain (18031 Dixie Highway) in Homewood will host The Lake Effect Band on Saturday from 7:30-11 p.m. More: 708-991-7341.
• If live jazz is your thing, catch a set or two by Scott Coletta Quartet at Siam Marina (16846 Oak Park Ave.) in Tinley Park, Illinois this Friday evening. More: 708-407-8825. NWI jazzers can enjoy Daniel Tabion Trio this Saturday at Asparagus (7876 Broadway) in Merrillville. More: 219- 794-0000. Both groups perform during the dinner hours of 6:30-10 p.m.
• Leroy's Hot Stuff (333 W. U.S. 20) in Porter features Thursday Karaoke at 9 p.m. The bluesy rock of NWI longtime rockers Shuddup & Drive will keep things moving and grooving at the venue's AYCE Fish Fry Friday at 8 p.m. The female-driven rock of The Rebecca Anne Band will be featured on Saturday at 9 p.m. Looking ahead, NWI's own international touring blues group, Steepwater Band, returns to Leroy's on Sept. 28. More: leroyshotstuff.com or 219-926-6211.
• The Battle of the Teen Bands planned as part of the Saturday entertainment line-up at the Highland Fall Festival has been cancelled. The newly revised line up for the three day event at Main Square Park will be as follows. The Uptown Dance Band and Keith Jackson's Triple Dose on Friday, Sept. 27; acoustic duo Troom, country band FireProof and classic rockers Got Issues on Saturday, Sept. 28; and things wrap up on Sunday, Sept. 29 with the Latin pop of Sandbox Unplugged, the Dixieland jazz sounds of Manny & the Crescent City Po'Boys, and the island jams of Reggae Express.
• To promote his appearance/meet 'n' greet this Sunday at The Record Bin in Hobart, rocker Jim Peterik will guest this Friday on 89.1FM-Lakeshore Public Radio's weekly Noon-2 p.m. program, "Midwest BEAT with Tom Lounges." Songs from the new Ides of March album, "Play On: 55th Anniversary," will be spotlighted during the interview. Stream in real time at lakeshorepublicmedia.org.
Stay up-to-date on what's happening
Receive the latest in local entertainment news in your inbox weekly!