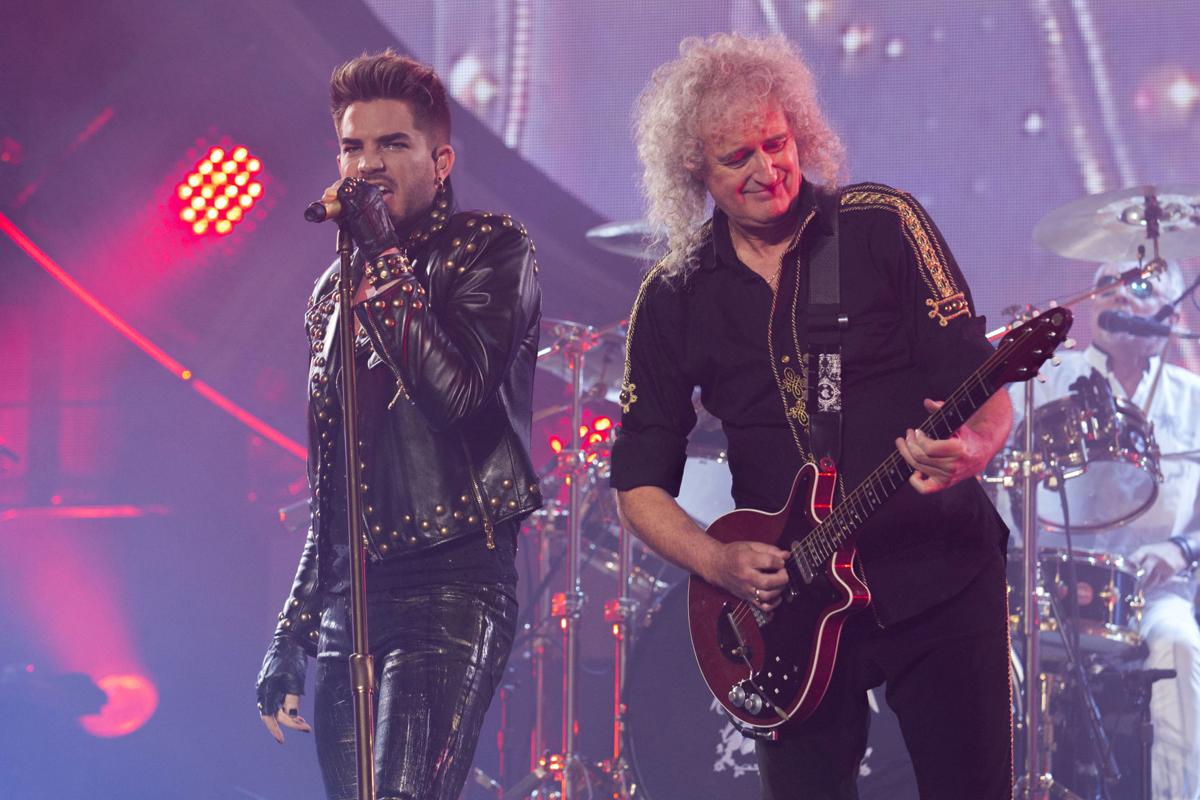 Queen has always been successful at rocking an arena.
During the recent Chicago concert starring Queen + Adam Lambert, the band was in stellar form as they entertained enthusiastic fans who packed the United Center.
Queen + Adam Lambert brought the Rhapsody tour to town and rolled out the band's biggest hits. In addition, they offered a show filled with grand theatrics and fantastic light/multimedia displays.
The British rock band has made a major comeback in the last few years. After last year's release of the film "Bohemian Rhapsody," the band is once again the talk of the industry while Queen's recent tour is drawing fans both young and old.
Queen stars guitarist Brian May and drummer Roger Taylor with singer Adam Lambert taking on lead vocals. TV viewers will remember Lambert from his time on "American Idol," where he came in second to singer Kris Allen.
Lambert showcases winning vocals as lead singer of Queen. The singer told the crowd that he wouldn't ever try to replace the late Queen front man Freddie Mercury. His performance, he said, is meant to honor and pay tribute to Mercury. "I'm a Queen fan, too," Lambert said.
Fans cheered Lambert on as his vocals soared on songs such as "The Show Must Go On" and "Bohemian Rhapsody."
Lambert, who was born in Indianapolis and raised in California, made his first appearance on tour with Queen in Chicago in 2014. As the new front man for Queen, Lambert is fun to watch as he's theatrical and playful in concert. The singer put a campy spin on the hit "Killer Queen" and lent a good dose of drama to "Crazy Little Thing" and "Bicycle Race."
May and Taylor proved they are still at the top of their game as musicians. May delivered his signature whining guitar while Taylor proved a powerful drummer in concert.
Among highlighted songs in the show were "Under Pressure," Another One Bites The Dust," ""We Will Rock You," "Radio Ga Ga" and "We Are the Champions."