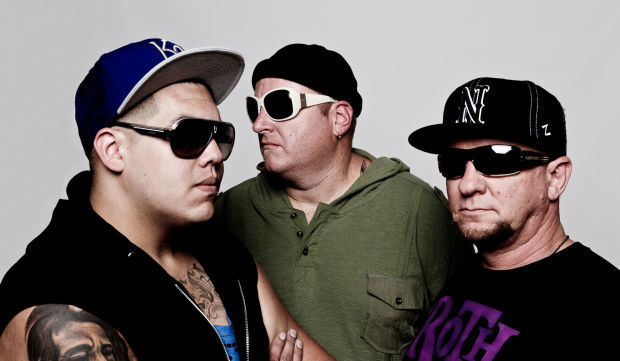 Hammond lured rap legend Nas to play July 21 at its annual Festival of the Lakes, and now the rest of the lineup has been largely rounded out.
Sublime with Rome returns to the summer festival at the Wolf Lake Pavilion to headline on July 20. The ska-punk band from Long Beach, California, played its 1990s hits "What I Got," "Santeria," "Wrong Way" and "Doin' Time" while headlining Festival of the Lakes in 2014.
"Sublime with Rome has played Hammond's Fest once before with one of our largest, and most energetic, crowds of all time," Mayor Thomas McDermott Jr. said in a Facebook announcement. "This year's show promises to be another repeat, one for the record books I am sure."
The alternative metal band Chevelle, which hails from the Chicago suburbs, will headline on July 19. The Platinum-selling rock band has recorded eight studio albums, most recently "The North Corridor," and often has topped the rock charts.
"Chevelle has agreed to headline Thursday, July 19th at Hammond's 2018 Festival of the Lakes in what promises to be a loud night on the shores in Hammond," McDermott Jr. said on Facebook. "This band has sold over 4 million albums worldwide and they are know for their amazing live performances. Hammond is very lucky to host a band of this caliber and we can't wait for this show."
Hip-hop pioneer Grandmaster Flash, who's been inducted into the Rock and Roll Hall of Fame in Cleveland, headlines opening night on July 18. His many laurels over his long career include a Grammy Award and an I Am Hip Hop Icon Award. He helped popularized many standard DJ techniques, including looping drum breaks and record scratching.
His opening acts include the chart-topping R&B group Color Me Badd, known for hits like "I Wanna Sex You Up" and "All 4 Love," and Tone Loc, whose hits "Wild Thing" and "Funky Cold Medina" still get radio airplay.
All the free concerts start at 7 p.m. with the headlining acts taking the stage about 9 p.m.
Festival of the Lakes runs from July 18 to 22 at Wolf Lake Memorial Park.
Parking is $25 per day, and VIP tickets that are closer to the stage and have a beer tent cost $50 per person.