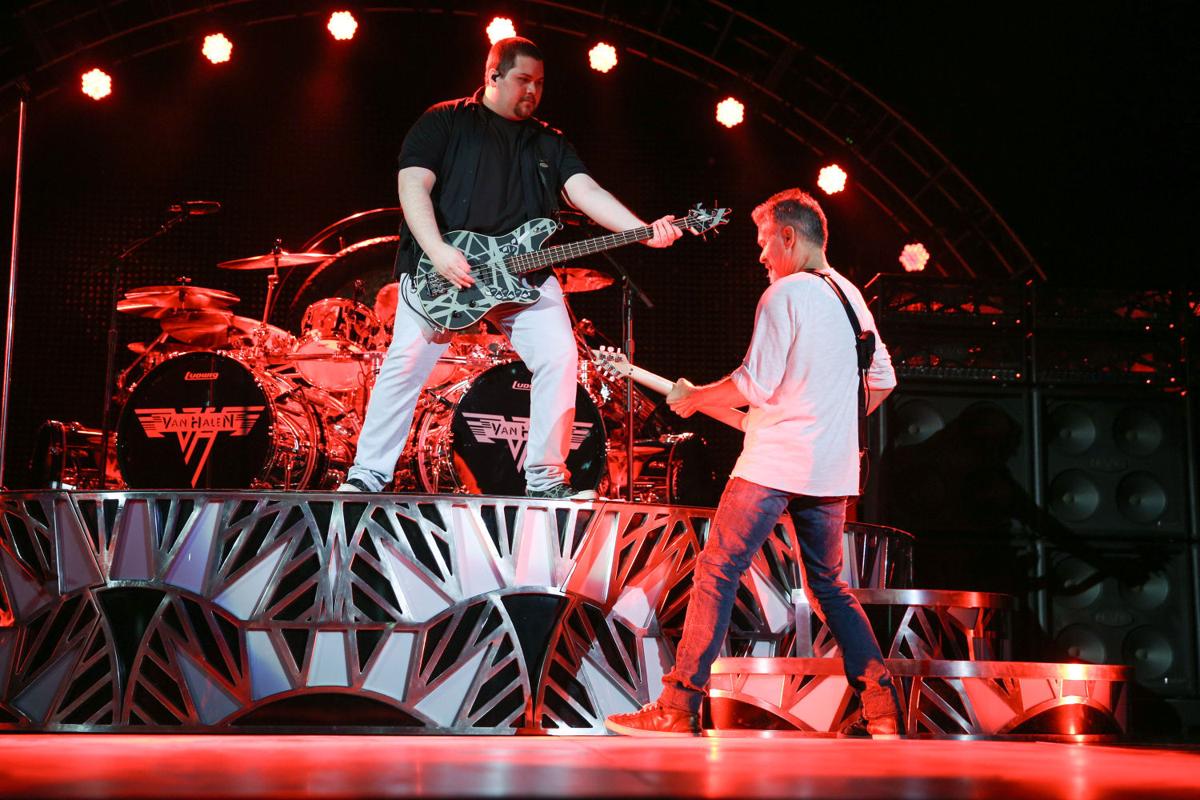 There's no mistaking the powerhouse guitar stylings of Eddie Van Halen.
The guitar master's talents shone once again on stage as rock group Van Halen brought its summer tour to Hollywood Casino Amphitheatre in Tinley Park.
Van Halen is still a hard working and hard rocking band as they proved in a non-stop nearly 2 1/2-hour show featuring an impressive collection of favorites.
The guitar-driven hits and Van Halen signature numbers were performed one after another without any lulls or long breaks during the performance.
Van Halen's latest tour, which is in support of its latest March release "Tokyo Dome Live in Concert," began July 5 in Seattle and runs through Oct. 2. For the last few years, the Van Halen lineup has starred the ever present Eddie Van Halen and his brother Alex as well as David Lee Roth, and Eddie and Valerie Bertinelli's son Wolfgang.
Throughout the show, Eddie's driving guitar sounds remained in the spotlight proving he's still a talent to be admired.
While the charismatic Roth is still a dynamo of a character, his vocals remained a bit inconsistent throughout the show. His vocals were weaker at the concert's start but picked up in strength later in the performance. But all of the "Diamond Dave'" personality and dry humor were still intact.
No one could say Van Halen was just going through the motions with this performance. They had no problem entertaining their audience with a lively  and excellent show that received high marks in the power department.
Van Halen's playlist included the tunes "Runnin' With The Devil," "Romeo Delight," "Drop Dead Legs," "Somebody Get Me A Doctor," "She's the Woman," China Town and more.
The band rocked on "Ain't Talkin' Bout Love," "You Really Got Me," "Panama," and the encore "Jump."
Among other cities on Van Halen's tour will be Sept. 2 in Indianapolis and Sept. 4 in Detroit. FYI: Visit livenation.com
Stay up-to-date on what's happening
Receive the latest in local entertainment news in your inbox weekly!