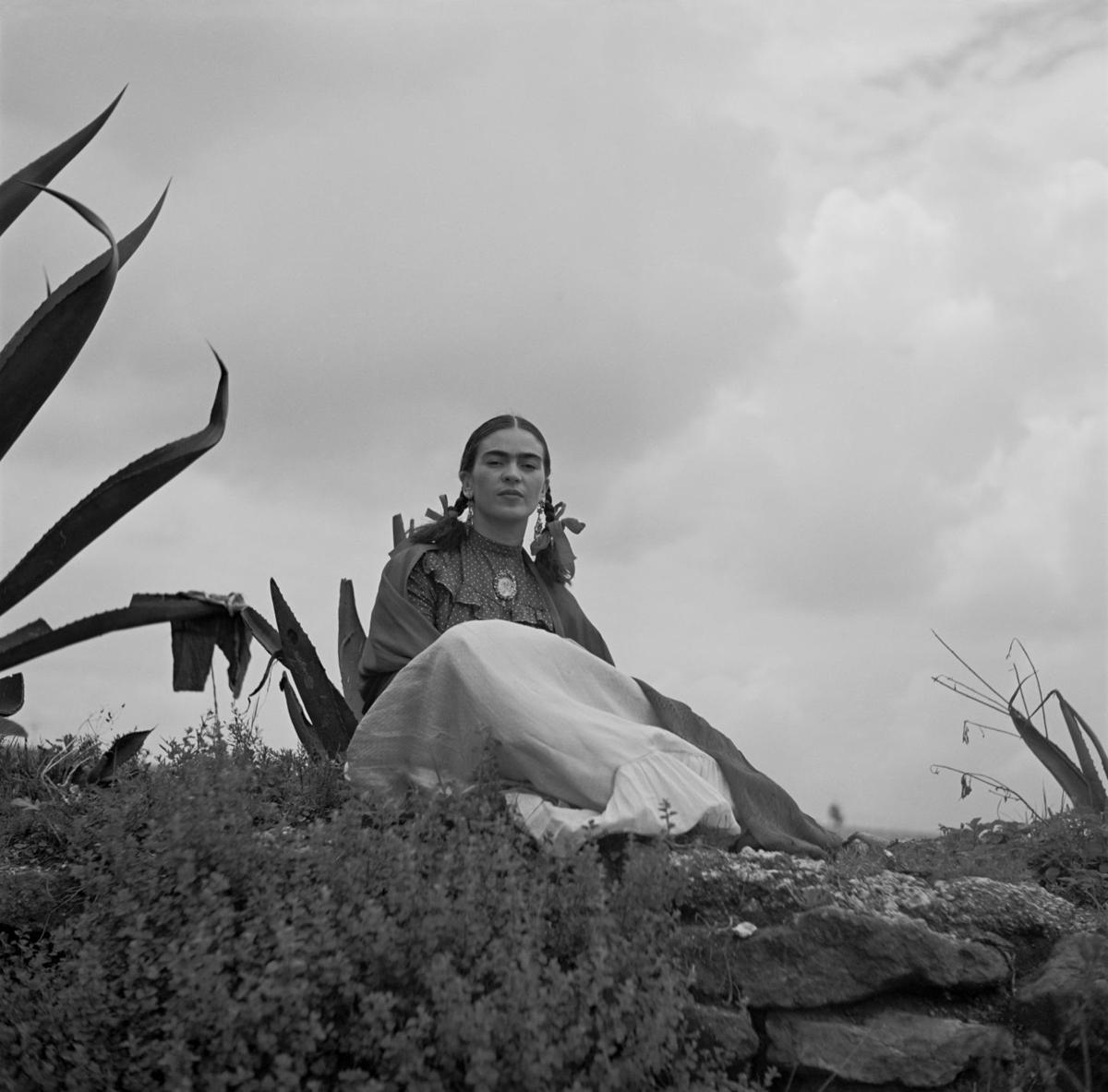 A traveling national exhibit about the famed Mexican painter Frida Kahlo will make a stop this winter at the Forest Preserve District of Will County's Four Rivers Environmental Education Center in Channahon, near Joliet.
"Frida Kahlo's Garden," an exhibition that's making a five-year tour of the country, opens on Jan. 29 and runs through March 16. The stop at Four Rivers in the Kerry Sheridan Grove of the McKinley Woods in southwest suburban Will County is only the second nationwide for the exhibition, which was adapted from "Frida Kahlo: Art, Garden Life" that was organized by guest curator Adriana Zavala at The New York Botanical Garden in 2015.
The free exhibit, which is open to all ages, concerns how "nature and Mexican culture nurtured one of the most significant artists of the 20th century." It looks at the diversity of plant life in Mexico, Kahlo's personal garden in Casa Azul in Mexico City, and her artistic career that created 250 paintings and drawing.
"The exhibit takes a fresh look at Frida Kahlo's art by examining her appreciation for nature, which is something at the heart of the Forest Preserve District's mission," Four Rivers Facility Supervisor Tina Riley said. "Whether you are already a fan of Frida and her art, or you have never heard of her, this exhibit has something for everyone to learn and enjoy. We hope that visitors who attend the exhibition will be inspired to see the beauty of their own surroundings, both at home and in our preserves and open spaces."
Visitors can see reproductions of several of Kahlo's paintings, photos of her home and garden and information about native Mexican plants. 
"We are fortunate to be able to bring an exhibit of this caliber to Will County and thrilled to offer it free of charge," Riley said. "I hope that everyone will take advantage of the opportunity to shake off their cabin fever this winter and come spend some time in 'Frida Kahlo's Garden.'"
The exhibit at 25055 W. Walnut Lane in Channahon will be open from 10 a.m. to 4 p.m. on Tuesdays, Wednesdays, Fridays, and Saturdays, from 10 a.m. to 7 p.m. Thursdays, and noon to 4 p.m. Sundays.