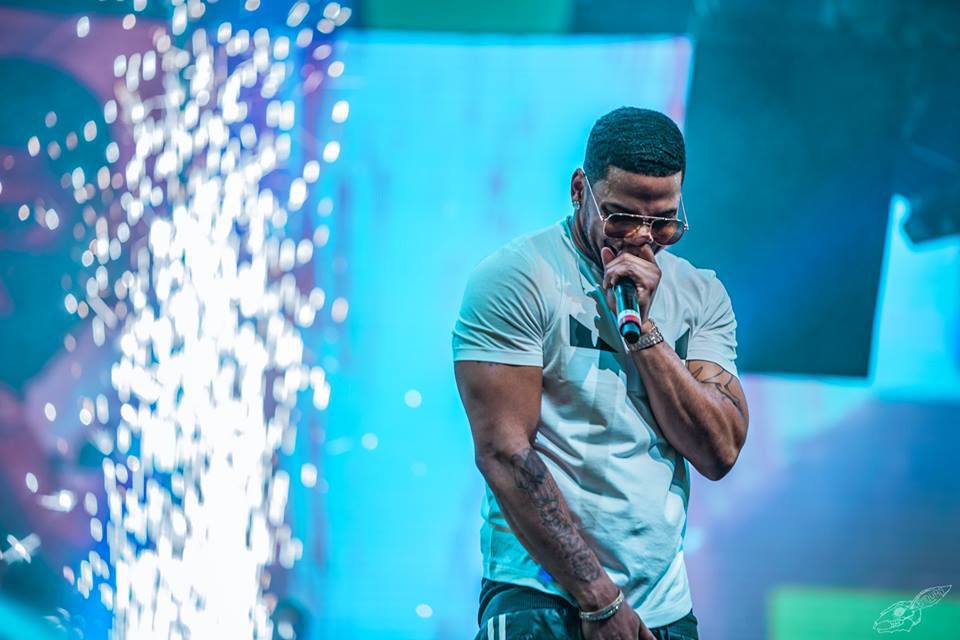 It's going to get hot in here at Wolf Lake Pavilion this summer.
But if you want to go and take a ride with Nelly, the No. 1 hit-making rapper will headline Wednesday night at Festival of the Lakes in July, Hammond Mayor Thomas McDermott Jr. announced Thursday.
"We're excited about him. This is the perfect act for Festival of the Lakes," he said. "He's a great entertainer with a lot of hits everybody knows."
The Grammy Award-winning and chart-topping rapper from St. Louis made a big commercial splash with songs like "Ride wit Me," "Hot in Herre," "Dilemma," "Work It," Air Force Ones," "#1" and "Shake Ya Tailfather" in the 2000s.
The artist behind the albums "Country Grammar" and "Nellyville" has had a long varied career that's included his own energy drink, Air Derrty Nike sneakers, a World Series of Poker appearance and a role in the Adam Sandler and Chris Rock remake of "The Longest Yard." 
"He'll draw 15,000 people easy," McDermott said. "It'll be an even bigger crowd than Boyz II Men."
Nelly, who's one of the top-selling rap artists of all time and was ranked the No. 3 Top Artist of the Decade by Billboard Magazine in 2009, will perform on July 17, the festival's opening day.
McDermott said he would soon announce other acts for Hammond's annual summer festival celebrating Lake Michigan, Wolf Lake and Lake George.
"This is the first one we're announcing," McDermott said. "I think the festival will have a better lineup than Lollapalooza this year. You can quote me on that."
Hammond generally tries to have artists of different musical styles perform on different nights, mixing rap, rock, Latin music and other genres.
"I want to bring in acts that would make my residents proud," he said.
"I want everyone to have at least one night they are going to enjoy. Nelly will help bring in the young crowd, the hip hop-oriented crowd. It will be a diverse, younger crowd. Wednesday night will be a big night."
The free festival, which includes a carnival and local food vendors, will take place from July 17 through July 21 at Wolf Lake Pavilion, 2324 Calumet Ave. The concerts are typically free, but parking has cost $25 per car in years past.