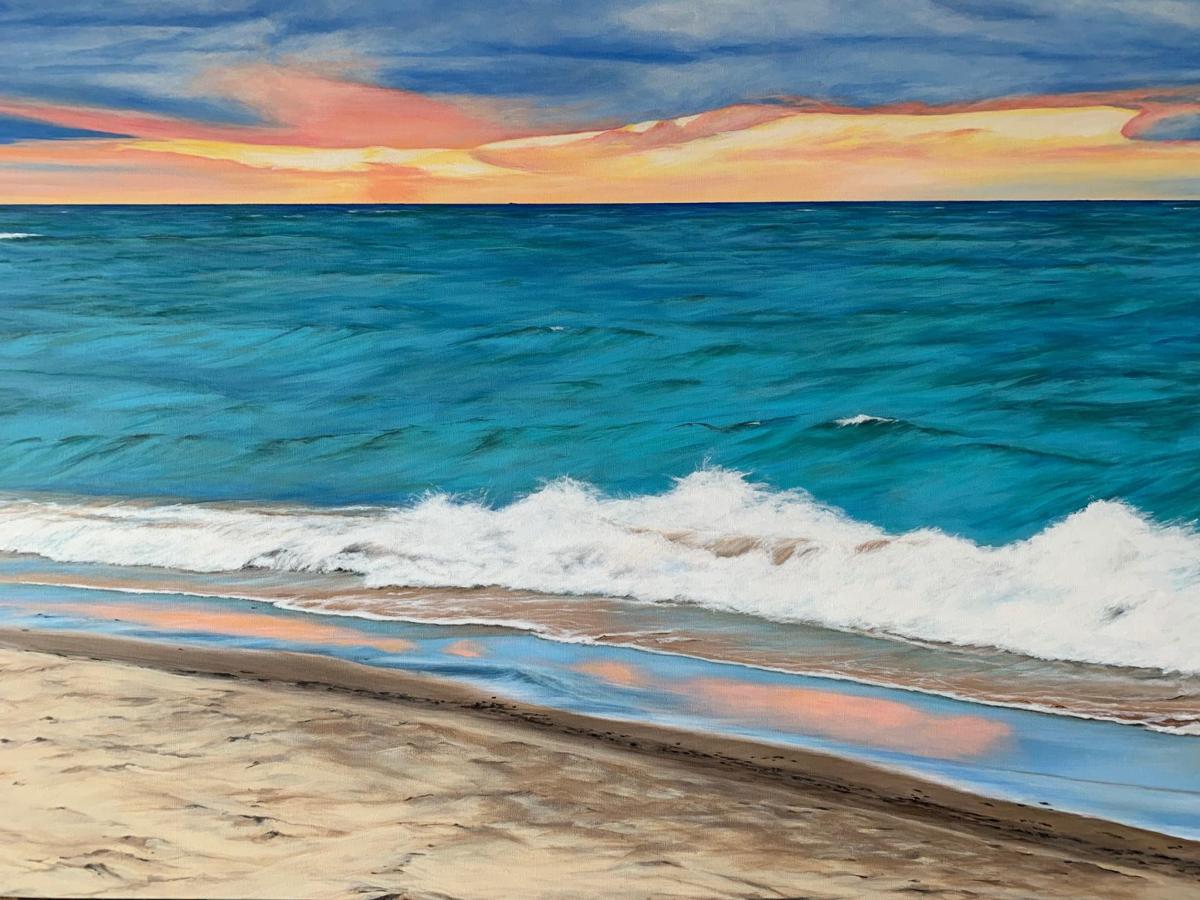 The upcoming "Captured Moments" exhibit at the Chesterton Art Center will feature the work of Debra Simanski, Sharon Goodall, and Susan Brandstetter.
The free exhibit goes up on July 1 at the Chesterton Art Center at 115 S. Fourth St. in Chesterton and hangs through the end of the month. A reception will take place from 1 to 4 p.m. July 13 where people can meet the artists.
Simanski owned a graphic arts business in Plymouth where she designed logos, newspaper ads, catalogs and display materials for many businesses. She took art lessons at the Gardner Art School on the South Side of Chicago and paints in both oils and acrylics.
"Debra Simanski is a lifetime artist working out of her studio on Porter Beach," the Chesterton Art Center said in a press release. "She is the third generation here on the shores of Lake Michigan. Her grandparents, George S. Smith (a Chicago architect famous for his Catholic Church designs) and Nell Mamroth Smith (known for her lavish Dune Acres parties), were two early residents of Dune Acres beginning in 1946. Prior to that, the family rented a cottage called 'Ragged Robin' on Porter beach every summer since 1935. Debra is the daughter of the late Dune Acres artist and resident, George S. Smith Jr. Being a third generation Indiana Dunes lover, she has spent her summers in the Dunes since 1952 and is now joyfully a full-time resident."
A multi-faceted artist, Goodall has studied drawing, ceramics, fine art, and art history.
"Now that Sharon is retired from a 30-year career at UPS, oil painting has become a big part of her life," the Chesterton Art Center said. "In the last year, Sharon joined the Duneland Plein Air Painters, a group that paints outside. Painting directly from nature has proven to be extremely challenging and has opened up a whole new world of opportunity in her artistic journey. When she isn't painting, she is practicing yoga, walking her dogs on the beach, and enjoying time with her grandchildren."
Brandstetter had no formal art training until she learned welding at Ivy Tech and started creating metal sculptures.
"Many of her inspirations come from children's drawings, mosaics, family pets, nature, friends, and old-time fiddle music," the Chesterton Art Center said in a press release. "Susan moved to Porter Beach full-time in 1990. She oversees Duneland Beach Rentals. Most of her time has been devoted to raising her two children. Now that they are older, she is finding time to venture into some new and exciting art projects. This exhibit will feature Susan's unique custom art pieces using a combination of recycled bottle caps and mosaic tiles."