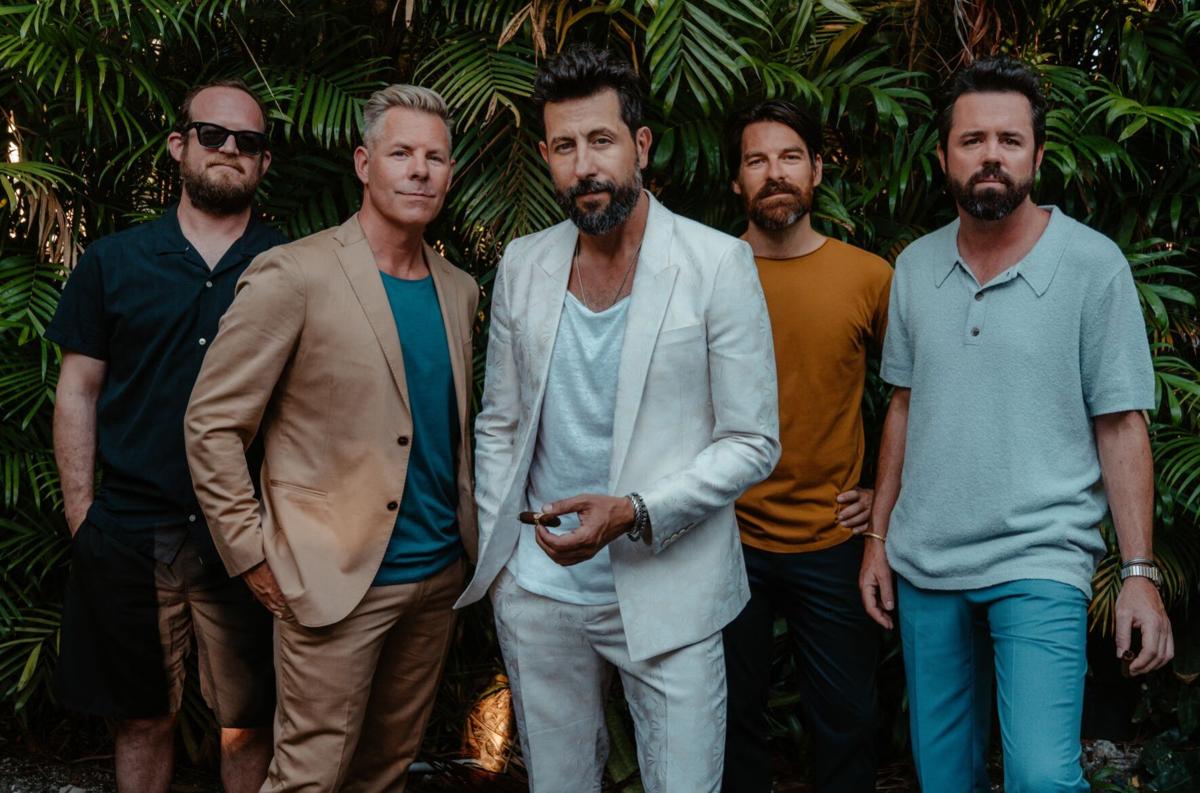 HAMMOND — Old Dominion will be the first band to grace this year's Festival of the Lakes stage.
The country band — made up of lead singer Matthew Ramsey, guitarist Brad Tursi, multi-instrumentalist Trevor Rosen, bassist Geoff Sprung and drummer Whit Sellers — takes the stage at 8 p.m. Tuesday at The Pavilion at Wolf Lake Memorial Park at Festival of the Lakes. Walker County and Jonny James open the concert. Festival of the Lakes runs through Sunday.
"It's like a breath of fresh air," said singer Matthew Ramsey, about being back on tour again. Ramsey said the group has done a handful of shows since May and it's been great to see audiences again.
"You can tell from us and the crowd how hungry everyone is for the live music to come back," he said.
Old Dominion's latest tour finds the band playing a mix of venues from festivals to ballparks.
The shows, Ramsey said, have been "high energy" events. "Everyone is singing and smiling. It's so nice to see."
Ramsey said before the first show the band was "in the back of the bus watching everyone file in" for the show. And it was a good feeling.
Old Dominion released its newest single, "I Was On A Boat That Day," at the end of May. Ramsey said the band was extremely happy about the response to the new song.
"It came out of the gate much bigger than we thought," he said.
The song, according to a recent press release, was added to the playlists of 132 radio stations as soon as it was released.
"I Was On a Boat That Day" is one of the songs that will be included on a forthcoming album by the band.
"The album is done," Ramsey said, adding they'll be having a meeting this week about the album and when it will be released. Ramsey said it's sure to debut later this year.
Songs on the new album were largely written last year during the pandemic.
"It was a very spontaneous album," Ramsey said. The album was recorded in Asheville, North Carolina where Ramsey said the band was in its own little "bubble" in the recording studio.
"Whatever we were feeling that day, we recorded," he said, about their latest music-making process. The new album, he added, is really "a great snapshot" of who the band really is.
"We're songwriters at heart. We did what we do best (on the album), which is have a conversation with each other about what's going on."
Ramsey said the concert at Festival of the Lakes will feature a mix of tunes.
"We'll try to pepper the show with songs from the new album along with some old stuff."