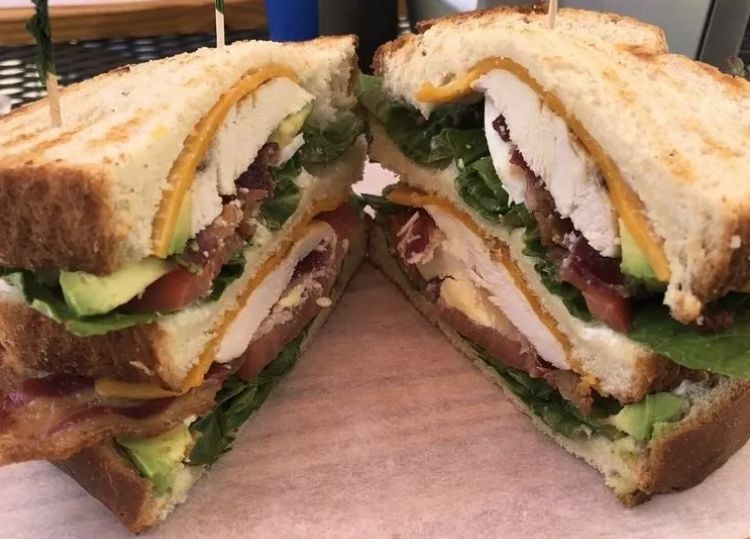 The best sandwich spot in Indiana is right here in the Region.
Panini Panini in Michigan City was named the best sandwich spot by Buzzfeed and Yelp. Buzzfeed used an algorithm to rank Yelp reviews to determine the best sandwich spot in every state and the District of Columbia.
The top 51 sandwich spots nationwide included Nini's Deli in Chicago and Ernie's Market in Oak Park, Michigan.
Indiana's best-reviewed sandwich spot was Panini Panini at 1720 Franklin St., a deli that serves breakfast and bistro fare like sandwiches, soup, pasta and wine. 
"I cannot say enough about this gem! Came upon it through Yelp," Buzzfeed quoted Yelper Cheryl M. as posting. "The sandwiches are fresh and delicious. So good in fact that my husband and I went back two days in a row. But the thing that stands out are the people that work there. I have never been to a restaurant where the employees are so nice. Can't wait to go back when we are in town."
Panini Panini sells a wide array of sandwiches priced between $7.50 and $12.50 that come with a side salad and fruit. Options include a Croque Madame, a Cubano, a pork roast club, pastrami, corned beef, a curry chicken salad sandwich, chicken dijon, gyros, Black Forest ham and cheese, and chicken breast with pesto. An example is the prosciutto sandwich with prosciutto, avocado, tomato, cantaloupe, and Parmesan cheese on Italian bread.
The restaurant also offers a variety of seafood sandwiches like a lobster BLT, a soft shell crab sandwich, a grilled scallops sandwich and an "SLT" that swaps the bacon out for smoked salmon.
There are also vegetarian options like a caprese sandwich, portabella on focaccia, and the California that piles artichoke hearts, roasted bell peppers, sun-dried tomatoes, pesto, fresh spinach, and Provolone cheese high on a pretzel bun.
The restaurant's owner was too busy with the lunch crowd to comment on the honor by deadline Tuesday.
Panini Panini is open from 8 a.m. to 4 p.m. Tuesday through Saturday.