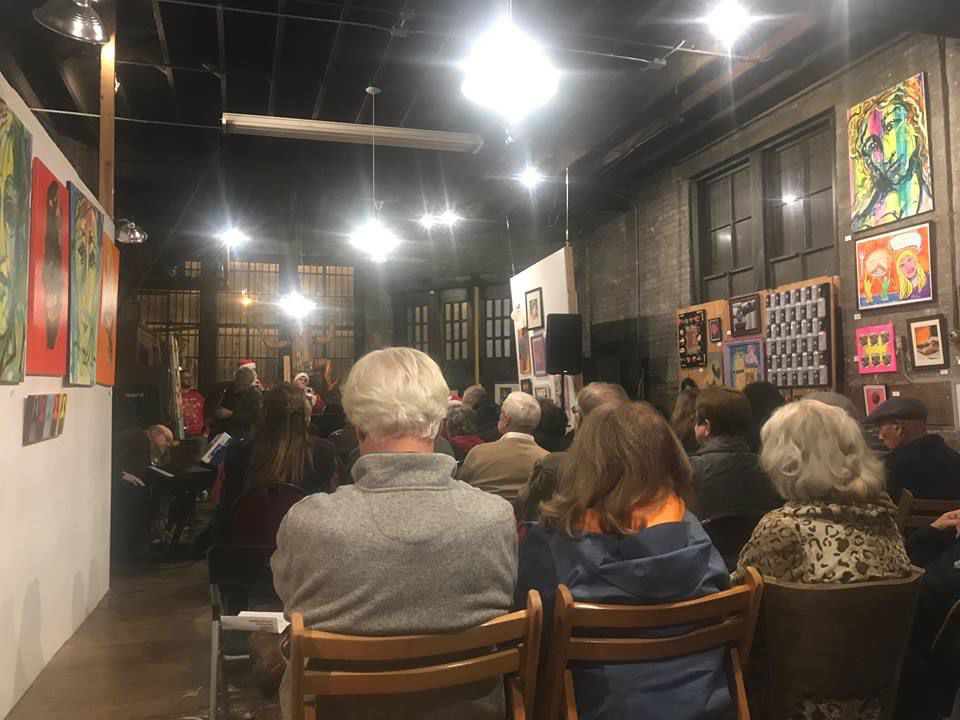 Paul Henry's Art Gallery in downtown Hammond is hosting a number of cultural activities this month, including the Fizzy Pop exhibition that remains on display until Jan. 26.
The 19th-century hardware-store-turned art gallery at 416 Sibley St. will host a preview of the new musical "Confessional of An Adult Artist" at 6 p.m. Sunday, Jan. 20.
"Written and directed by local talent, Khyel Roberson, 'Confessions of An Adult Artist' is a musical written by Khyel Roberson about how to cope with being a responsible adult while following dreams and aspirations of becoming a successful artist," Paul Henry's said in a press release. "The full play will be presented March 9 and 10 at Beatnik's on Conkey."
There's a $3 cover charge for the performance.
Then at 1 p.m. Sunday, Jan. 27, the gallery will host a three-hour-long interactive Afro/Cuban drum session by Rumba de la Region, an ensemble led by Ed Brann.
"Cuban Rumba is a drum ensemble style of music, created by multiple drummers playing individual rhythms, in a conversational arrangement," Paul Henry's said in a press release. "Join us in exploring these beautiful rhythms, and learn how to talk with one another, through the drum."
Instruments will be provided and anyone can participate regardless of experience. The event costs $5.
And finally at 7 p.m. Wednesday, Jan. 30, Paul Henry's Jazz Showcase will feature the local jazz musicians Johnny Alto, Nicholas Gerasimos Kazonis, Kris Lohn, Andy Sutton, and Joe Marcinek.
There's a $10 cover charge for the performance.
The gallery is open from 11 a.m. until 5:30 p.m. Tuesday through Saturday.