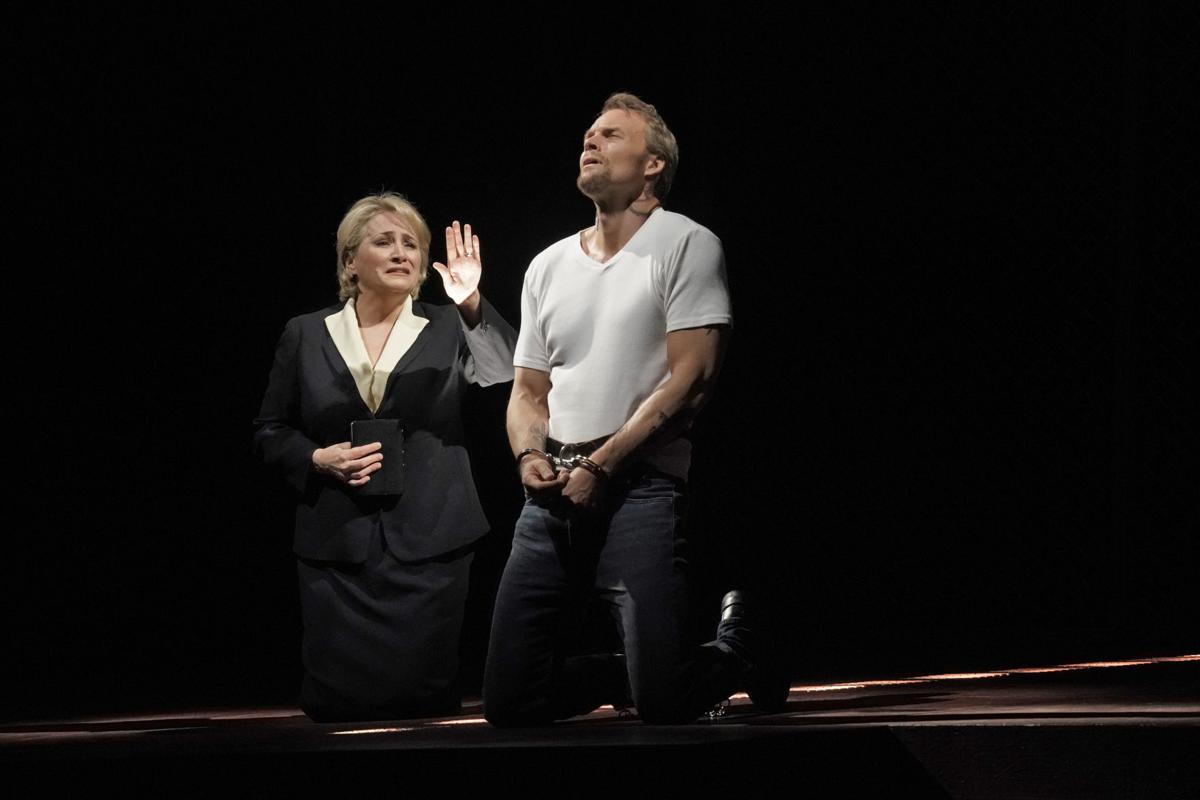 The latest production at Lyric Opera Chicago highlights the tragic story told in Sister Helen Prejean's book "Dead Man Walking," released in 1993. It was made into a movie, directed by Tim Robbins, in 1996.
"Dead Man Walking," as an opera, deeply touches the heart. In "Dead Man Walking," Prejean talks about being a spiritual advisor to a murderer, who is on death row after killing a young couple, and her views about the need to abolish the death penalty.
In the opera, the prisoner's name is Joseph De Rocher, although this is not the name of the actual murderer, and Prejean talks to him about God, forgiveness and other spiritual matters. At the same time, she's fighting to abolish the death penalty.
Through the production, audience members watch as Prejean and all the other individuals, from De Rocher and his mother to the victims' parents and families, cope with the horrendous crime.
Patricia Racette, who stars as Sister Helen, exhibits fine vocals as she struggles on her journey to fight for what she believes is right. Susan Graham's performance as De Rocher's mother stands out for its highly emotional elements. Graham literally cries out for her son, whom she says was at one time a "good boy" who had a hard life, to be spared. Her vocals tug at the heart throughout her plea.
During the same scene, the victims' parents and Sister Helen also sing out their frustrations leading to all of them crying out at the same time at the end of the scene. At that moment in the production, it's not uncommon to see tears in the eyes of many an audience member.
Among other notable performances in the show are Ryan McKinny as De Rocher and Whitney Morrison as Sister Rose.
While the opera is sung in English, there are still subtitles which appear on the screen above the stage to better assist audience members in understanding all that is being sung.
The opera "Dead Man Walking," by composer Jake Heggie and librettist Terrence McNally, premiered in 2000. This is the first time it's being performed in Chicago. Nicole Paiement is conducting Lyric's production of "Dead Man Walking."
FYI: "Dead Man Walking" continues to Nov. 22 at Lyric Opera, 20 N. Upper Wacker Drive, Chicago. Tickets range from $39 to $299. Call 312-827-5600 or visit lyricopera.org/deadman.