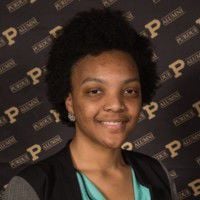 Three Purdue University Lafayette students with Region roots will perform the satirical play "The Colored Museum" at the Glen Theatre in Gary next Saturday, Oct. 20.
"Described by noted theater critic Frank Rich as "an evening of black black comedy,' The Colored Museum explores the past and present history of African-Americans in a series of scathing and often hilarious vignettes," State Rep. Vernon Smith said in a press release. "Taking aim at icons and systems that (playwright George C.) Wolfe feels limits or negates black possibility, 'The Colored Museum' has been embraced for its 'take no prisoners' attitude and the daring spirit with which it satirizes such sacred pieces as 'A Raisin in the Sun' and 'For Colored Girls Who Have Considered Suicide' while tackling more sensitive subjects such as a woman's relationship with her hair often to hilarious results."
Hammond native Aarion Cook, a graduate of Hammond Academy of Science and Technology, East Chicago native Aliyah Armstead and Wirt-Emerson Valedictorian and recent Purdue graduate Latrice Young will perform Wolfe's play.
The Purdue University Black Cultural Center is staging the "biting satire which explores what it means to be black and American" as part of a celebration of its 50th year.
Tickets are $15 at the door or $10 if purchased in advance at Beautiful Things in the Village Shopping Mall on Grant Street in Gary.