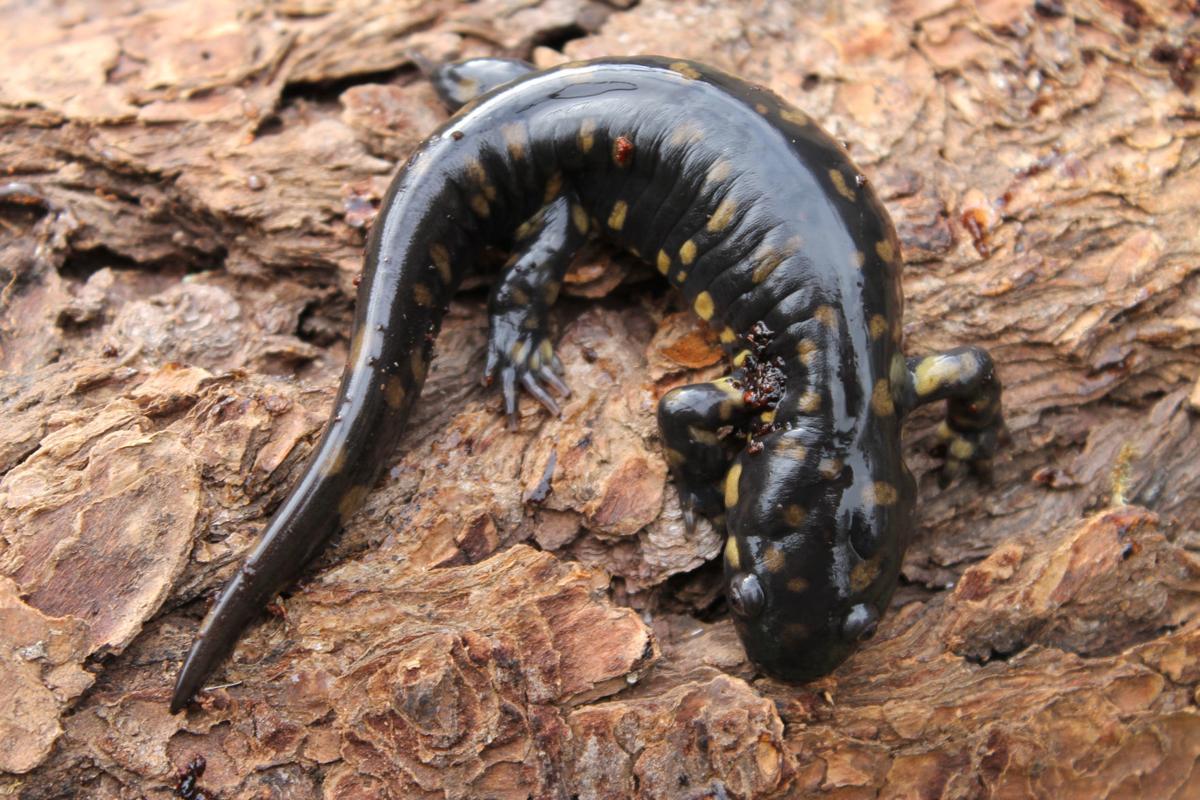 Purdue University's A Salamander Tale exhibit crawls into the Forest Preserve District of Will County's Plum Creek Nature Center near Beecher on March 1.
The free educational exhibit about salamanders will be on display at 27064 Dutton Road for three months through May 31. Attendees will be able to play a video game guiding a virtual salamander through a river environment, see lifelike dioramas of different salamander species, glean information from interactive exhibits and check out salamander-shaped furniture.
"Temporary exhibits allow us to offer high-quality nature programming that can constantly change and be fresh and relevant," Forest Preserve Facility Supervisor Diane Caron said.
About seven different types of salamanders live in Will County in south suburban Illinois, including three at the Goodenow Grove Nature Preserve.
"We have blue-spotted salamanders, spotted salamanders and tiger salamanders," said Suzy Lyttle, an interpretive naturalist for the Forest Preserve District. "And we are pretty lucky because the eastern U.S. is known to have the highest diversity of salamanders in the world."
Organizers hope to instill an appreciation of the smooth-skinned amphibians and highlight how they are sometimes in jeopardy because of declining habitat and pollution.
"Salamanders are very sensitive because they breathe through their skin and if they are not living in moist areas, they can dry out," Lyttle said. "If you have salamanders in a wetland, then that habitat is clean and healthy. If salamanders disappear, then something is wrong with the habitat."
The exhibit will be open from 10 a.m. until 4 p.m. Tuesday through Saturday, and from noon until 4 p.m. Sunday.
A grand opening is scheduled for 6 to 8 p.m. March 1.